Fête de la Musique Philippines at 25: Still growing, and still all about music and community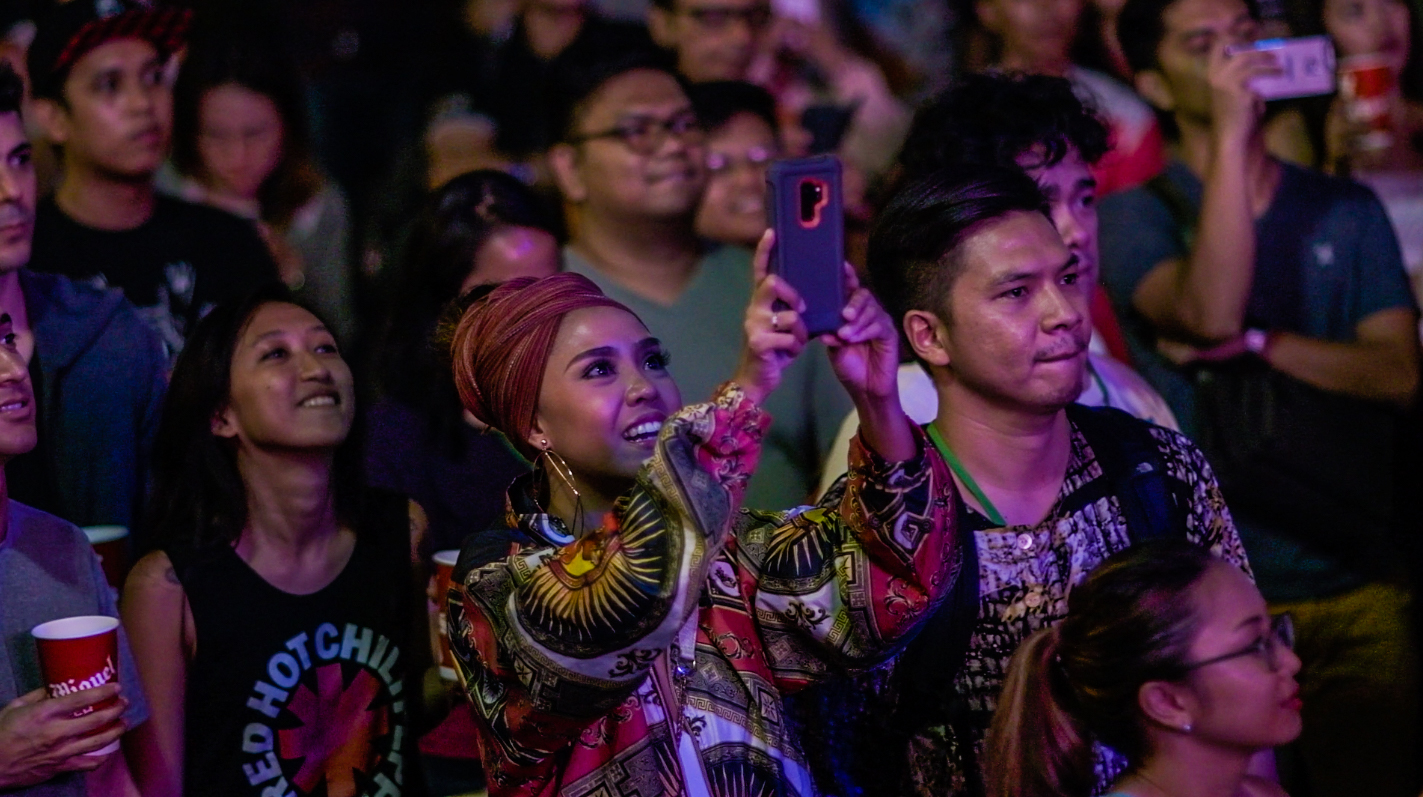 UPDATE: Fête de la Musique's A-Venue Main Stage will be moved to June 21, Friday, in light of the festivities for the founding anniversary of Makati City on June 22. Performances will be from 5pm to 1am. The Fête de la Musique Greenbelt Main Stage and all the Makati pocket stages will still be held on June 22. 
At a time when everything is done for the 'Gram, the idea of a music festival founded on the vision of "music everywhere and the concert nowhere" seems almost too quaint. And yet here is Fête de la Musique, ushering in its 25th year in the Philippines while continuing to stay true to its roots of authentically celebrating music, with just the right kind of hype.
With over 4000 participating artists and 52 stages in six cities for its 2019 edition, Fête de la Musique continues to showcase the best of the local music scene while providing a (free and fun) cross-cultural experience to the diverse local community of music lovers; as Josh Villena of Autotelic stated in the music festival's retrospective video, "Fête has attracted a listening crowd."
Over the last two weekends of June, people can troop to Fête's main and pocket stages to catch performances from their favorite musicians, and even discover their next must-listen-to artists.
JUNE 22
There will be two main stages in Makati, each featuring its own lineup of musical acts.
A Venue open parking main stage: Irie Sunday Crew | Bawal Clan | Anima Tierra X Flow Arts PH | Extrapolation | Ang Bandang Shirley | Unique | Speech from AFM | #GlobeFete Production Number led by Francis De Veyra | Dicta License | Apartel | Ebe Dancel | Itchyworms
Greenbelt 3 park main stage: Dayaw | Pinkmen | CRWN X August Wahh | Todo Pasa | She's Only Sixteen | The Ransom Collective | Project Yazz X Skarlet Brown | Hernandez Brothers X Quest | Ciudad | Autotelic | Urbandub
Aside from these main stages, there will be 52 pocket stages located around different areas of Makati:
JUNE 28
Intramuros will hold the main stage at the Puerta Real Gardens, which will feature the following acts: The Vowels They Orbit | Rice Lucido | One Click Straight X Ena Mori | Stickfiggas | Munimuni | Leanne & Naara | Radha featuring Vanessa Monot | Radha & Fatima Palma-Loo | Sandwich | Juan Karlos
JUNE 29
For its finale main stage, Fête heads way up north—to Baguio's Funkybeat Entertainment at Malcom Square, to be exact, where people can catch: Jensen Gomez | Brass Pas Pas Pas Pas | Kat Agarrado | 10 a.m. Departure | Chillitees | JJ Ramos | Pugaw Laya | Divino Rivera | The Uptown
There will also be five other Fête sites outside Metro Manila that day:
LAGUNA
Main stage at Da Pipols Food Park, Pagsanjan: The Republicats | Gin Rum and Truth | Harinawa | Norren Trinidad | Meme Band | Freekings | Tribu Kulet | Blanktapes | Ang Bandang Alon | Sistema | N.O.D. | Saving Shonie | Anna's Playlist
Hiphop stage at Jacques' Bar, Los Baños: BLKD | Calix | Buensa | Gnarrate | Naus | MFS | Villa Mob | JM | Embi Steady | Lex D | Prain Props | Strike Tribe | Calabreakzone | Live for Style
Music & arts stage at Entablado Café, Los Baños: Leanne & Naara | La Luna | Deviant | Serotonin | Abi Pelayo | Ysanygo | Samahang Layb | UPLB Writers Club
Rock & blues stage at The Fat Yard Food Park, Los Baños: Juju | Saturday at Dusk | The Near Death Experience | Speak Soft | La Luna
Party stage at Iris Resto Bar, Los Baños: TA Aguiero | Embi Steady | Lex D | Bernard Gonzales
BATANGAS
La Consuelo Spring Resort, Rosario: Calebral | Bonifacio Rebulic | Blind by Fate | Going Turbo | Pizzacoi | Option | Baganza | Spendio Tritus
PAMPANGA
Anchor Bay Gastro Pub, Balibago, Angeles City: Ian Penn | Psychomgmt | Sentiments of a Phoenix | Turntides | Chiquerella | Stories and Alibis | Sebastian Kidd | Keane Trinity | Dating May | North Side Allegiance | Pot Sembrano | Southeast Mob | Mt. Lewis | Kaymito | Headroom (DJ set)
BULACAN
Pangnan Grill & Restaurant, Tabang, Guiguinto: Juan Pablo Dream | Orange & Lemons | Paraluman | Blind Stereo Moon | Vanessa Mendoza | Similar Sky | The Wallblossoms | Ferry Baltazar | Chiquerella | Sagip Adik Foundation | Keen | The Gentle Isolation | Barangay Breakfast Club | Now You Make Me Angry
PALAWAN
Main stage at the Puerto Princesa City Baywalk: Antsfly | Freefish | Shelterr | Black Out Aurora | Rylodia | Raptured Faith | Wateber | Kaiju Orphans | The Strays | Beginer | Flurrboughs | Petmalu | Dear Sympathy | Blue Ballz | Walwal | Ace Cruz Project | Quick Autopsy
Acoustic stage at Balayong Grill and Bar: Rey Abrea | Simon Almira | Princesa | Fei | Shakewell Trio | Maria | Maxell Barcelon | Wes Navea | Jam Labitigan
Techno stage at Chez Rose Beach Bar and Restaurant: Quentin Tarantoty | Adri Malaki | dXkid | OK' Hara
House stage at Blue Palawan Beach Resort: Winston | John | Daveman
A closing party will also be held by DocDef and Gabi Na Naman Productions at 20:20 at the La Fuerza Plaza, Chino Roces Avenue in Makati.
In the days and weeks leading to these weekends, Fête will be holding a couple of events, one of which is the start of a new annual tradition: On June 8, nurse rapper Fatima Palma-Loo and singer/rapper/songwriter Quest will headline the Music Heals: Fête de la Musique Pop-Up at the Virlanie Foundation in Makati, an event that intends to highlight the healing power of music. Then on June 15, three pre-Fête parties will be held simultaneously to kick-off the music festival's anniversary celebrations:
Rizal Park Open-Air Auditorium, Luneta: Dong Abay | Mojofly | Jana Garcia | Gin Rum and Truth | Shotgun Combo | Splendia Tritus | Bonifacio Republic | Calebral
Sunset Collective Stage by Groove Manila at the KMC Skydeck, BGC: Butta B | Coox Moreno | Badkiss X Hernandez Brothers | Manolet Dario
Rockeoke Stage at Salon de Ning, Peninsula
Fête's sustained success and continuous growth within the past 25 years are testament to the power of the vision behind it, which is to bring musicians and music lovers out to the streets and have everyone enjoy music for free. Now that's something that music festival upstarts can do well to learn from.
That doesn't mean it isn't one to keep up with the socio-cultural trends. Last year, it introduced the Fête PH app, developed by Bizooku, to help festival-goers plan and map out their itinerary so they could catch as many performances as possible; for the 25th anniversary, the app has an updated Android version and is also now available on iOS.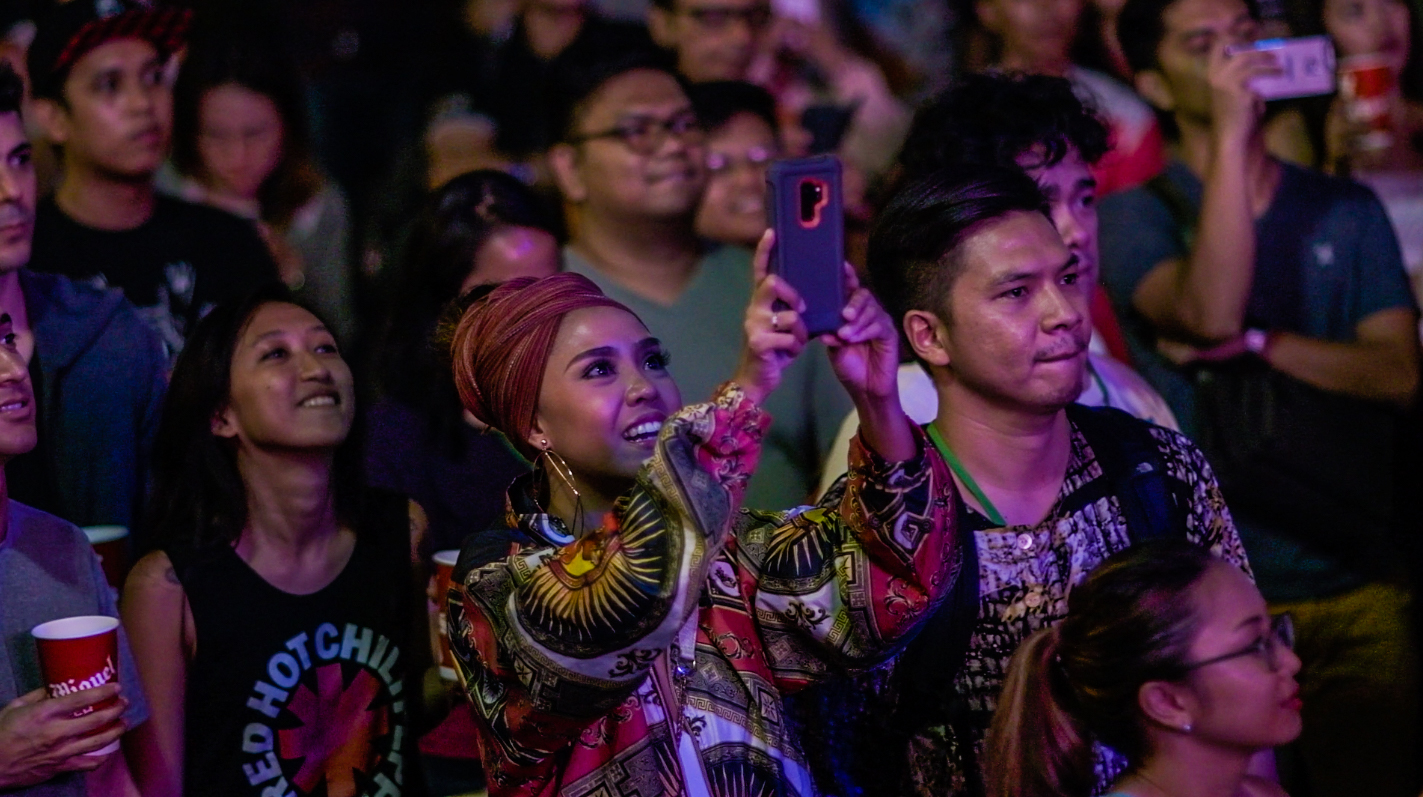 Also this year, to document its historic milestone, Fête is calling on festival attendees to share their fondest and most fun Fête memories in the social media contest #FêteStories. Those who upload a 25-second video of their best experiences can get the chance to win the grand prize of two round-trip tickets to Paris, France, with Fête PH app users able to vote for their favorite entries.
Fête de la Musique in the Philippines is organized by Alliance Française de Manille together with B-Side Productions and the Embassy of France to the Philippines. For more information, download the Fête PH app on Google Play and Apple Store and follow Fête de la Musique Philippines on Facebook.
All images courtesy of Fête de la Musique.