BTS will be getting the "Barbie" treatment with their own line of Mattel dolls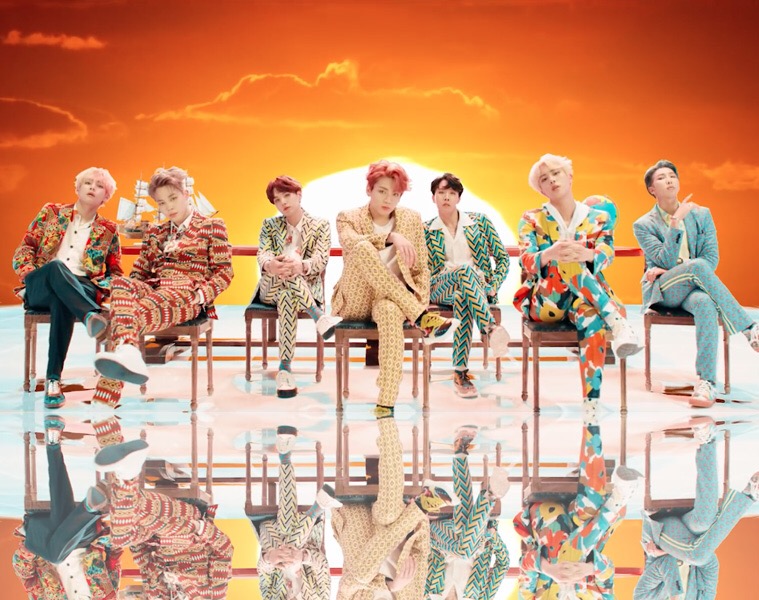 Korean boy group BTS is about to add another first to their growing list of global achievements because toy company Mattel,the company behind Barbie, is set to make a whole line of fashion dolls just for the K-Pop stars. The BTSxMattel collaboration is to be released by summer this year.
https://www.instagram.com/p/BsT_zlWnIaP/
So far, there are no details yet on what the fashion would be like for the BTS dolls, but there are definitely plenty of fashion moments that Mattel can choose from, like the group's black-clad red carpet look on their first American Music Awards appearance back in 2017:
Or their stage performance of their single "DNA" on that same awards show:
Then there are their must-watch music videos or their sold-out concert tours that Mattel could also choose from.
UPDATE: Mattel will actually be getting the dolls' looks from BTS' "Idol" music video, which now has 327 million views (and counting) on YouTube:
BTS' fashion in the MV consists of khaki ensembles and clashing prints, but I'm placing my bet on the printed suits to be the look featured on the BTSxMattel dolls. Not only do they present a cohesive picture of how eclectic the K-Pop idols' styling is, the suits are also pretty iconic visual summaries of BTS's daring personality and flair. In fact, they have kind of replicated these looks in their The Tonight Show Starring Jimmy Fallon and Good Morning America appearances. 
And BTSxMattel train wouldn't stop with the dolls: The partnership is said to be a multi-category license, so fans can also expect BTS-inspired games and collectible figures coming out in the future. We can already hear piggy banks getting broken open.