Everything Jackson Wang eats in a day to keep fit and healthy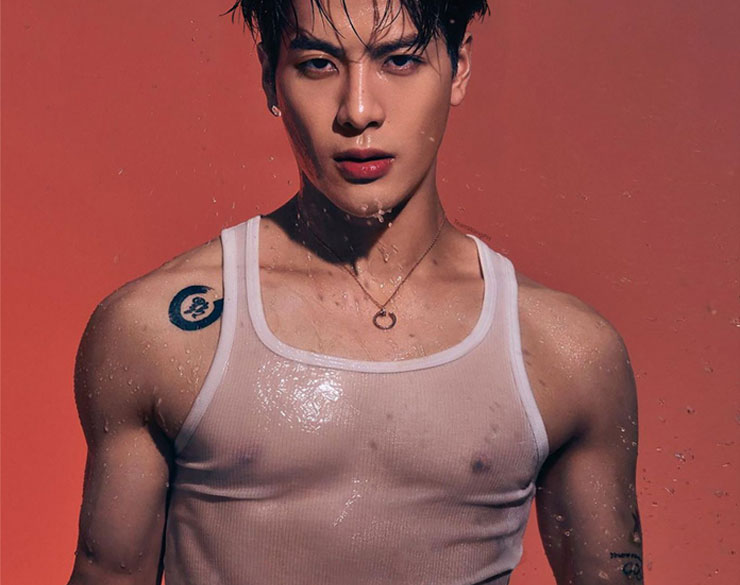 The rapper also shares a diet hack to make you look thinner in front of the camera. And it doesn't involve any filters
Jackson Wang has shot up in mainstream consciousness as the next big thing in pop music and fashion. Aside from his ongoing ambassadorship with Italian luxury house Fendi, the 27-year-old artist has also launched his own fashion line with Team Wang Design. Based in Shanghai, China, the luxury streetwear label fully embodies its slogan "Know yourself, Make your own history" and translates it to wearable statement pieces.
Despite his busy lifestyle, the Hong Kong-born idol still keeps a healthy diet with lots of fruits and vegetables incorporated into his daily meals. In a Harper's Bazaar interview, Jackson gives a peek on what he eats in a day.
"What's the first thing you do when you wake up? I go to the kitchen, I grab fruits and vegetables to make my detox shake in the blender [with] grapes, strawberry, cabbage, orange, apple, sometimes pear. I put honey, ice, and water in the blender. And then I look at the river to meditate myself, just to calm down because my morning needs to be calm," Jackson starts.
Coffee or tea? "It depends on the day," he continues. "If that day I work, I will drink coffee after my meal—iced Americano. It helps me to not be as swollen in front of the camera. But if it's a non-working day, I just drink juice [or] the shake that I make in the morning. Then I go exercise or workout."
For snacks, Jackson munches on bananas and sweets. When the weekend comes, his cheat meal consists of pizza and burgers, although he still takes out the bread. "I definitely avoid carbs and spicy [food]," he muses. "Like carbs, I won't take it because I know I can't. But spicy, my body doesn't allow me to take it. I don't know, I think I'm kind of allergic to it."
To watch the full video, see below:
Featured image from Elle Singapore