Have a front seat to the birth of the Filipino nation through this virtual reality-powered exhibit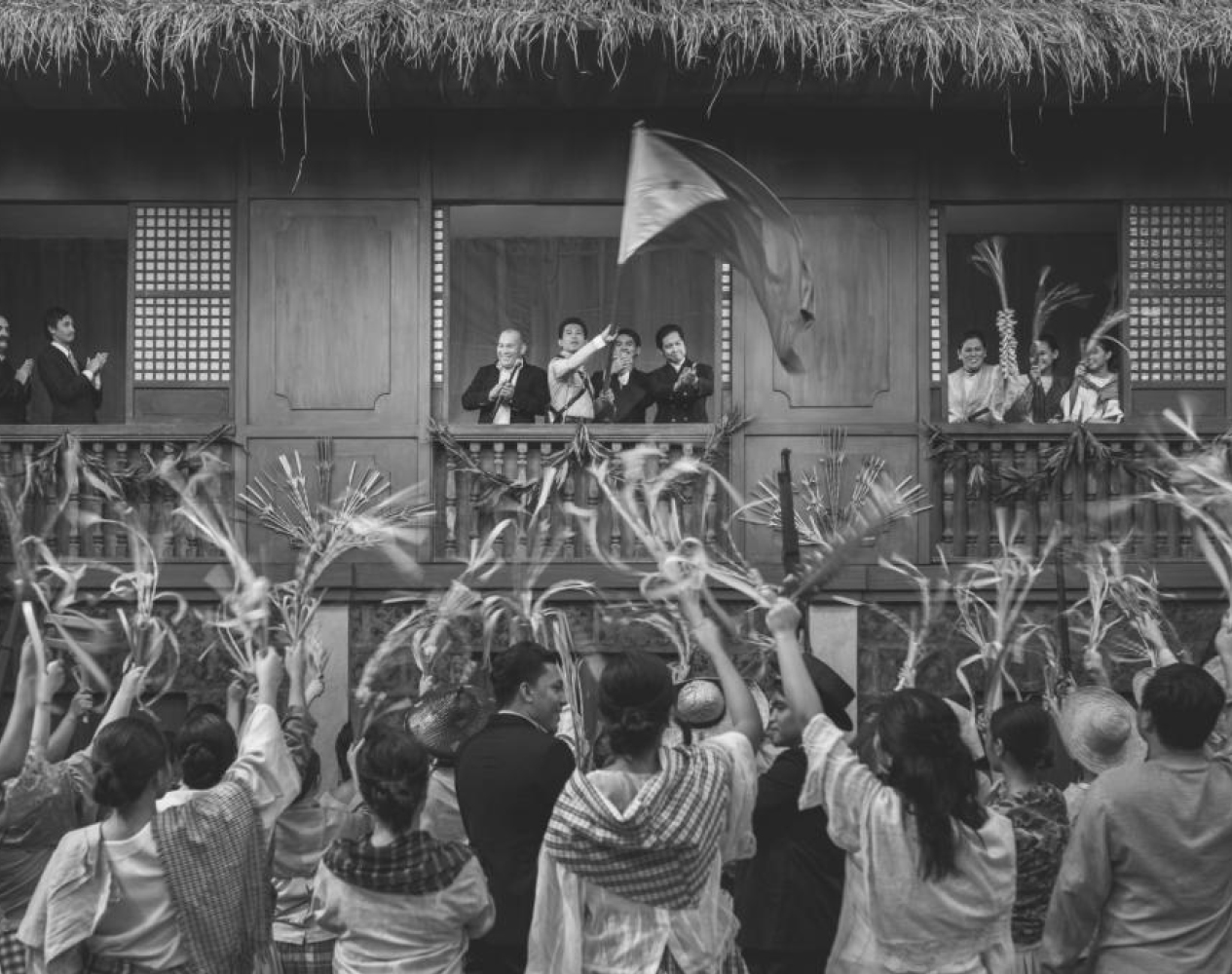 If you've ever fantasized about being invisible and able to go around listening in on people's conversations in spaces you'd normally never be able to occupy, Ayala Museum's virtual reality diorama provides you a chance to live that fantasy, if only for a few minutes.
Last year, the museum launched its game-changing virtual reality exhibit on the execution of national hero Jose Rizal, providing museum visitors a front seat to the historic event from three different perspectives: from that of the rubbernecking crowd, the row of executors, and Rizal himself. This year, it presents the second installment of this immersive museum experience with the intertwined stories of the two most prominent figureheads of the Philippine revolution: Andres Bonifacio and Emilio Aguinaldo.
Produced with the museum's frequent collaborator I AM CARDBOARD, Ayala Museum's latest virtual reality diorama brings to life four key scenes from the Philippine revolution: the cry of Pugad Lawin, the Tejeros Convention, the trial of Andres Bonifacio, and the declaration of Philippine independence—events that led toward the birth of the Filipino nation.
"History doesn't repeat itself; history is repeated by you and me."
"These are controversial events in Philippine history that encourage an emotional rather than historical response," historian Ambeth Ocampo, who serves as the main consultant for the museum's virtual reality expansion, said during the exhibit's launch. "We wanted to deepen the experience, because the story of Bonifacio and Aguinaldo is more complex than what we believe it to be. We originally planned to have two versions: One from Bonifacio's perspective and another from Aguinaldo's, but we ended with this compressed story. It's easy for us to say now what Aguinaldo and Bonifacio should have done, because hindsight is always 20/20, but these historical figures were making decisions based on what they knew then at that time, on what was happening around them. And a lot of historical details aren't mentioned in textbooks."
A long, complicated road to becoming a nation
Regarding the selection of this part of history to be told, Ocampo explained that the course of events during this timeline of the revolution would resonate well among the young and the woke who are grappling with the long-term implications of what's currently happening. "We see the present in the past, and the question we should be asking ourselves is, 'Why are we the way we are?' This is the whole point of this truth-telling that we do, this [mental] disruption, given that there are painful things in our country's history that are left out of textbooks. If we really think about that question and try to answer it, then maybe these events don't have to happen again.
"'Never Again' isn't just about Martial Law," he added. "It's 'Never Again' to everything else. It's been a long, complicated road to becoming a nation, and here's our chance to see things in the past the way they were and understand history better. That's the hope for this, because history doesn't repeat itself; history is repeated by you and me."
History made alive
Ayala Museum's virtual reality expansion is part of the institution's thrust of making a museum more than just a receptacle of historical artifacts and documents. "Through the virtual reality experience, Ayala Museum encourages people to journey back in time, revisit our roots as a country, and learn lessons from the past that are still relevant to the present," Ayala Foundation Inc. president Ruel Maranan said in a statement.
"In this second in the series of diorama VRs, like a fly in the wall, we are privy to the backstory of the complex road to independence where all is not what it seems," museum director Mariles Gustilo added. "That's what's great about VR immersive technology: It heightens empathy."
The Ayala Museum is located at Makati Avenue cor. De la Rosa Street, Greenbelt Park, Makati. For inquiries, call (02) 759-8288 or email [email protected]