Which skincare brands do good by your skin and your soul?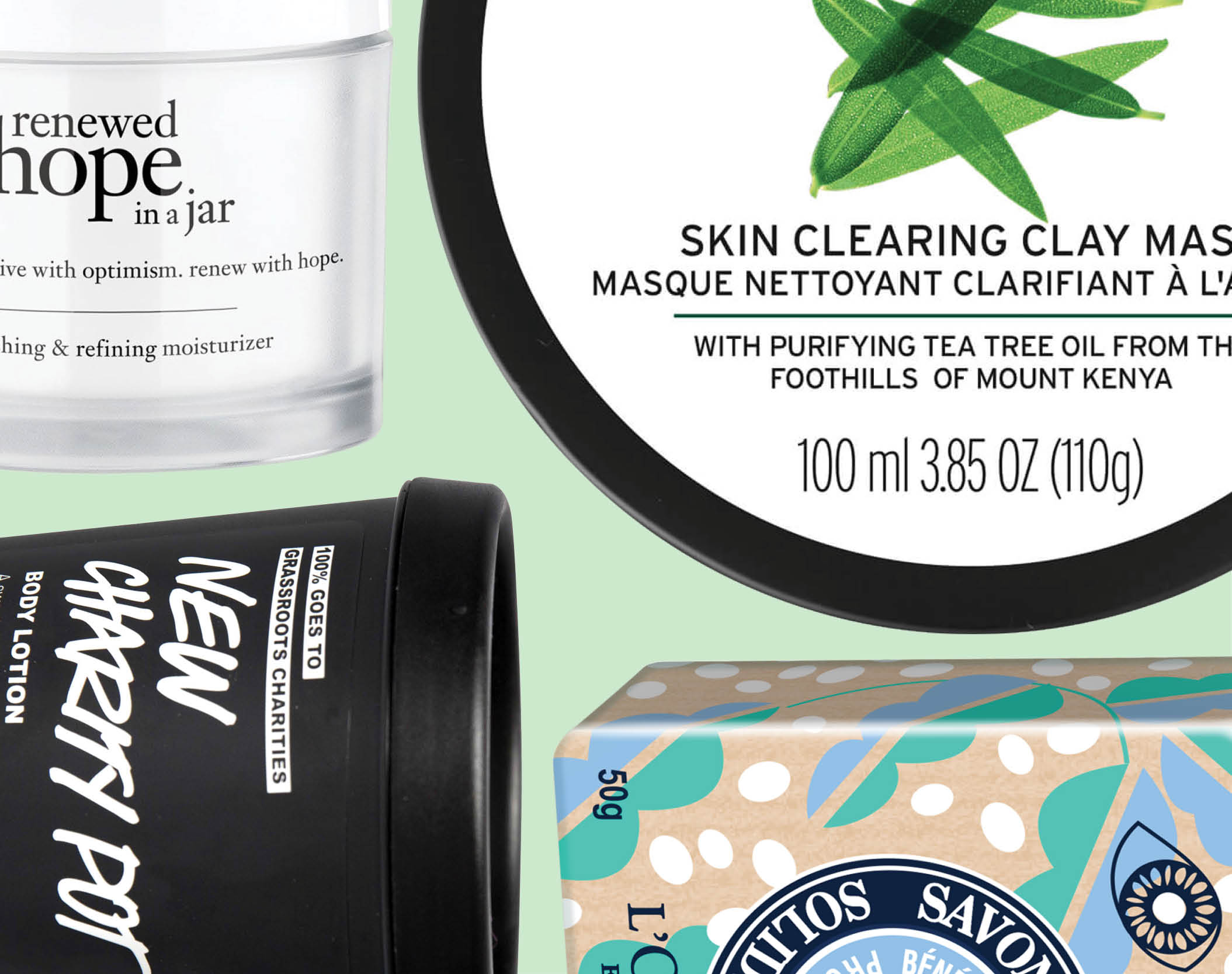 Don't ever think that a small purchase you make is just that. Even something as simple as your choice of soap has an impact, when you think about what the brands you support do with the hard-earned money you forked over to them.
We round up five stellar products that will do both your body and soul good, not just because of their effective grooming properties but also because they support community initiatives that aim to make the world just a little bit better, especially for the less privileged and the disenfranchised.
Kiehl's Ultra facial cream, Php3,350 for 125ml.


Formulated for all skin types, this 24-hour moisturizer draws moisture from the air to replenish skin hydration.
Do-good ingredients: The glycoprotein antarcticine, sourced from Antarctica, hydrates dry skin and provides it with a noticeably smoother appearance while offering superb protection from the damaging effects of free radicals; the potassium-rich roots of Imperata Cylindrica provides immediate and lasting hydration for dry skin; and the  fast-absorbing botanical lipid squalene helps restore skin's moisture balance.
Do-good initiative: This cult favorite recently came out with a limited edition packaging, in collaboration with Hollywood actor Matthew McConaughey, and proceeds of the limited edition Ultra Facial Cream benefit the Autism Speaks Foundation. Locally, Kiehl's also partnered with celebrities Gerald Anderson and Candy Pangilinan in both of their endeavors to champion people who are affected by autism. Pangilinan's son Quentin has been diagnosed with the condition, and this month, she will be launching her journal compilation Mommy Dear: Our Special Love, which details her experiences of motherhood, from when she was still pregnant with Quentin to the present. Anderson, meanwhile, is the founder of the Angel Dog Program, which trains therapy dogs to provide comfort to children. 
The Body Shop Seaweed Oil-Balancing clay mask, Php995 for 100ml.
If you have no plans yet for the weekend, we suggest holing up with your favorite book or bingeing on your new favorite TV series as you let this clarifying clay mask from The Body Shop do its work.
Do-good ingredient: Community Fair Trade organic tea tree oil sourced from The Kenya Organic Oil Farmers' Association (KOOFA), a co-operative of over 550 small-scale organic farmers around Mount Kenya National Park
Do-good initiative: Since 1996, The Body Shop has fought against animal testing. Recently, the brand launched their Forever Against Animal Testing campaign, which aims to gather eight million signatures that it will then present to the United Nations. The goal is for UN to organize an international convention that will end animal testing for cosmetics products and ingredients everywhere.
L'Occitane Shea Milk Solidarity soap bar, Php120 for 50g.
Lather up in the morning with this gently cleansing soap bar that leaves a subtle scent on the skin.
Do-good ingredient: Sustainable and fair-trade Shea butter
Do-good initiative: Though L'Occitane's Shea butter products profit thousands of Burkinabe women involved in a sustainable and fair-trade industry of Shea butter production, 100 percent of the profits from the sale of this particular soap fund NGOs projects that are working towards providing quality eye care in developing countries, with the support of the L'Occitane Foundation. Since 2000, over two million people have received adequate eye care, with a new ambition for the brand's Union For Vision program aiming to reach 10 million beneficiaries by 2020.
Lush Charity Pot body lotion, Php495 for 95g.
Get your skin just a bit more compelling to touch with this lotion's combination of hydrating cocoa butter, and ylang ylang and rosewood oils.
Do-good ingredients: Fair-trade olive oil, fair-trade Shea butter, and fair-trade cocoa butter
Do-good initiative: Since the Charity Pot was developed and launched in 2007, 100 percent of its net sales (now amounting to more than $18,000,000) have been donated to more than 1400 small grassroots organizations in 42 countries that are working in the areas of environmental conservation, animal welfare, and human rights; last year, Philippines' CARA (Compassion and Responsibilty for Animals) Welfare was a beneficiary.
Philosophy Renewed Hope in a Jar moisturizer, Php2,095 for 60ml.
Combat dryness and dullness with this update on Philosophy's classic breakthrough moisturizer.
Do-good ingredients: The triple blend of glycolic, citric, and mandelic alpha-hydroxy acids gently exfoliates skin's surface; its three forms of hyaluronate provide instant, all-day hydration; and Asian fruit extracts support natural micro-circulation and brings natural, healthy color to skin.
Do-good initiative: Through Philosophy's Hope & Grace initiative, the brand supports community-based efforts to provide better care for mental health. Come 2018, one percent of Philosophy's net sales from all over the world will be allotted further to this cause, and while the beneficiaries are currently limited to US-based organizations, there's, well, hope that the initiative will soon go global.