Which Manila institution for contemporary art found its new digs in Makati?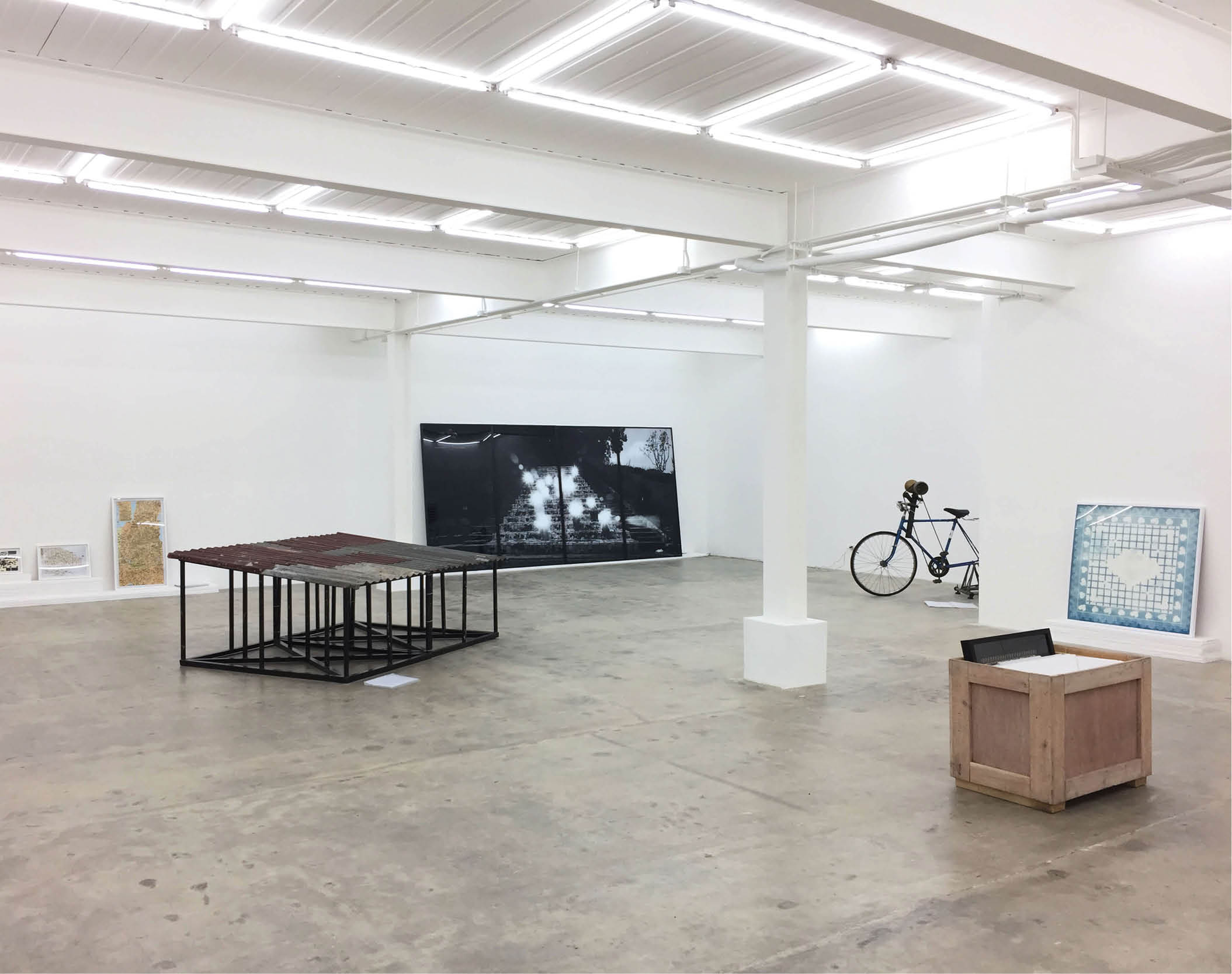 The beginning of September saw a new space open up at Karrivin Plaza in Makati, an area that has fast attracted makers and thinkers.
https://www.instagram.com/p/BZqJeN-AU8e/?taken-by=1335mabini
From its spot along Mabini Street in Manila, the gallery 1335MABINI has now moved to Makati, and it opened its doors on September 1 with works by Poklong Anading, Ernest Concepcion Kiri Dalena, Tad Ermitano, Soun Hong, Miggy Inumerable, Ian Jaucian, Manny Montelibano, Peter Moosgaard, Indy Paredes, Yoshinori Niwa, Issay Rodriguez, Mark Salvatus, and Dexter Sy on view. The "casual occasion," as the gallery described it, also featured live sound performances from Caliph8 and Tad Ermitano.
The "casual" disclaimer was apt, though, as 1335MABINI has an actual inaugural exhibit in store to celebrate its new digs.
Prior to this move, the gallery has been known for being a multidisciplinary space for contemporary art. Previously housed at the historic Casa Tesoro, 1335MABINI established itself to be a laboratory, an exhibition location, and a working and living space that links artists both local and international, emerging and established.
To learn more about the impetus for the gallery's move and what happens now to its former space in Manila, Garage interviewed 1335MABINI gallery manager Luigi Singson, who also revealed some details about its upcoming exhibit.
Karrivin Plaza has fast become known as the hub for creative types with its shops, galleries, and other nearby art spaces. But aside from the crowd it attracts, what drew 

1335

MABINI

 to set up its second gallery here?
Luigi Singson: 
The main reason for setting up a second gallery in Makati was really to bring our activities closer to the art community. Due to heavy traffic, most people are discouraged from visiting Manila, where our first gallery was and still is. In Makati, Chino Roces Avenue has become the avenue for the arts, with galleries clustering together in Makati Cinema Square, La Fuerza Compound, and Karrivin Plaza.
https://www.instagram.com/p/BZ0cTNTgVNv/?taken-by=1335mabini
When we saw the space we currently occupy earlier this year, we knew it was the perfect location for our second gallery because 1) the space itself has the right size we were looking for; 2) we have neighboring creative spaces that we can form symbiotic relationships with; and 3) [because of] our affinity towards the direction and vision the administration has for the compound.
How big is the new space?
LS: It is approximately 250 sq.m., which suits our plans perfectly.
1335MABINI has been known for putting focus on new media, such as artist Ian Jaucian's mid-year exhibit about robotics. How would the new Makati gallery be similar or different, though, from your Manila one? What adjustments, if any, has the gallery done in consideration of the neighborhood surrounding its new space in Makati?
LG: We are distinguishing the two spaces, first and foremost, by name so that people will not be confused. Our Makati space will continue to bear the name 1335MABINI, while our space in Manila is now called MABINI | PROJECT SPACE.
1335MABINI's programming primarily features solo exhibitions by our represented artists; Ian is one of them. You could expect the aforementioned focus to carry over to 1335MABINI. For MABINI | PROJECT SPACE, we are planning series of exhibitions that have contextual parameters. For example, focusing on contemporary art in the Visayan region is one position we are looking closely into.
Your inaugural exhibit for the Makati gallery, Household, opens on October 14. Could you share with us why you chose Poklong Anading to be the featured artist of the new gallery's first exhibit?
LS: Poklong is one of the represented artists that we have worked with most extensively; he's been represented since the establishment of the gallery in 2013, and we have exhibited his works here and abroad numerous times. That shows how much we believe in his work. It's an honor to have him, and an opportunity for him that is well-deserved. It also has been two years since his last solo exhibition with 1335MABINI due to his other projects abroad, so the timing is ideal.
Please tell us more about the exhibit. 
LS: Household is Poklong's principal artistic exposition this 2017, much-awaited after an eventful 2016 when he participated in several exhibitions in Jeddah, Hong Kong, Shanghai, and Tokyo, highlighted by his inclusion in the Philippine Pavilion at the prestigious Venice Architecture Biennale.
It will run from October 14 until November 25, and it will showcase the breadth of his artistic oeuvre through the visual translation of complex concepts using diverse media. The selection of new works is anchored on one of the artist's most iconic subject matter, the basahan (cleaning rag), which has been one of the primary focal points of his continuous artistic research since 2006.
Household opens on October 14 at 1335MABINI. 1335MABINI is located at C1B Karrivin Plaza, Chino Roces Ave. Extension, Makati, while MABINI | PROJECT SPACE is at Casa Tesoro, 1335 A. Mabini Street, Ermita, Manila.