Our fantasy Street Dapper Kings roster, pt. 1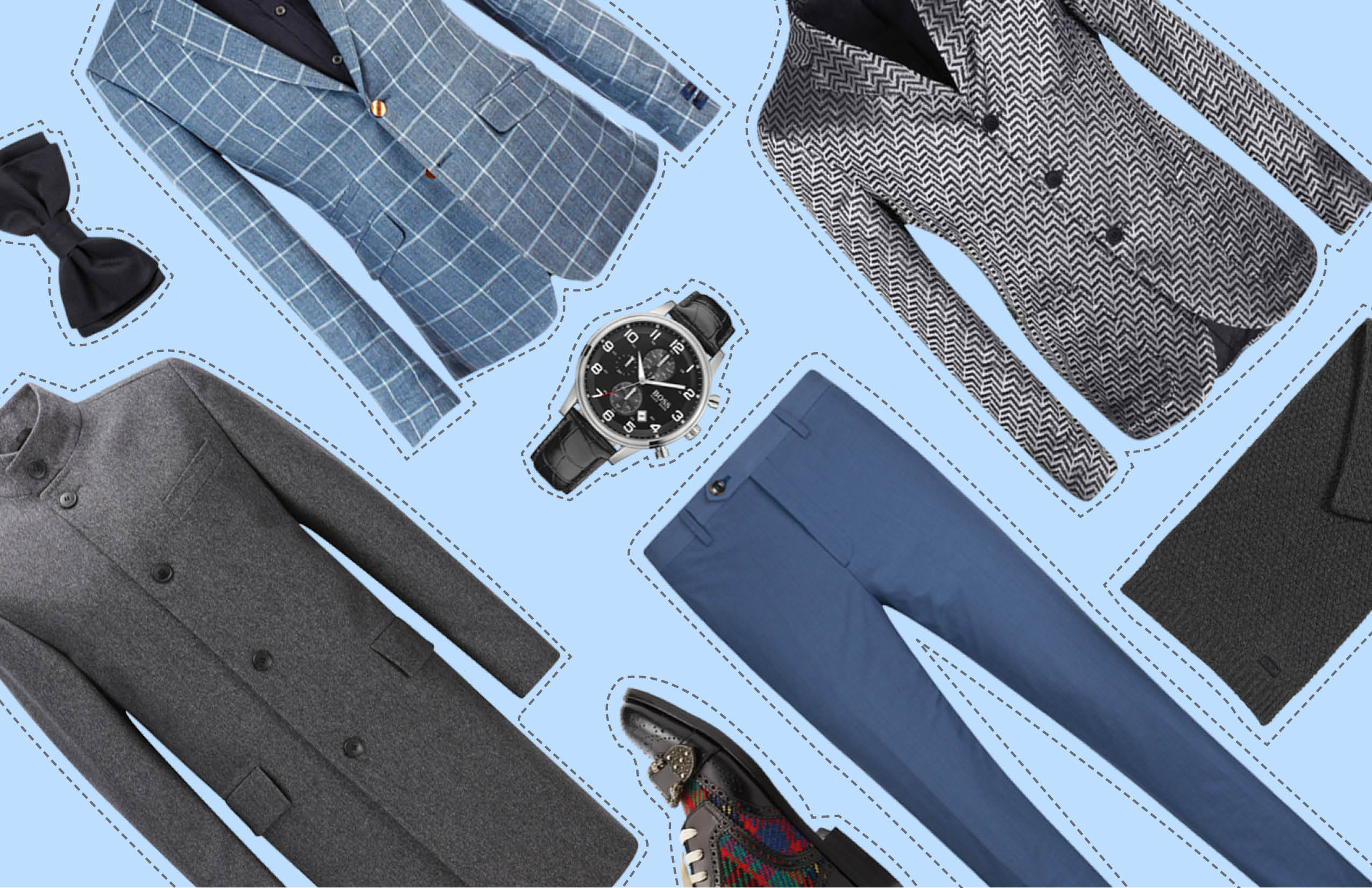 Each year, Garage releases its list of Street Dapper Kings: the best-dressed men around town whose styles are less about labels and more about personalities and creative visions. Our August/September 2017 issue is no exception–it's out in newsstands now–but we thought of dreaming even bigger and coming up with a (current) ultimate list of the flyest Street Dapper Kings on our radars. Our selection ranges from artists to athletes to fashion insiders and outliers, and we even throw in a little  wish on how our best-dressed choices could even push their personal styles further. Here's part one of our fantasy list.
Style: Funkified dandy
Would fit right in at: A Thomas Pink or Ted Baker lookbook
Signature elements: Colored and/or patterned bespoke suits, tailored kaftans, pockets squares and ties done in West African fabrics, brogues, a cane
Would also look great in: The rougher-edged streetwear looks from the Amiri spring 2018 collection
"I'm a classic man/ You can be mean when you look this clean, I'm a classic man."
Coming from hip-hop recording artist and producer Jidenna, this kind of braggadocio is easy, even delightful to swallow, because he's able to back it up. The 32-year-old hip-hop artist broke into the scene in 2015 with his hit single "Classic Man" and a distinct personal style that spans the 1920s Harlem, New York (zoot suits, wide-brimmed hats, leopard-skin coats) and West Africa (bright palettes, geometric shapes, riotous patterns). Whether on the red carpet or during live performances, Jidenna always cuts a dashing figure, with his impeccably tailored suits in vibrant colors and the pant legs smartly tapered. His bespoke outfits are made mostly by tailors from Nigeria (where he has his childhood roots), Ghana, and Senegal, some of them featuring inside stitching that reads, "Specifically Tailored for Jidenna." "I didn't invent the suit, but in my pocket of the industry, three-piece suits are rare," the rapper stated in an interview with the website Fashion Bomb Daily in 2015. "Ironically, it is now more conservative to wear a snapback, t-shirt, and jeans than it is to wear a high collar and waistcoat. Therefore, wearing a suit is a somewhat rebellious statement." Jidenna and his frequent collaborators, designer Eleanor Kateri and stylist Whippa Wiley, have formed Fear & Fancy, a production company and social club that also provides music production and artist development services that are centered on the Jidenna's creative vision. – September Grace Mahino, Executive Editor
Style: Mono/tonal
Would fit right in at: A Hugo Boss ad–and Ramos' 2014 ad campaign for the BOSS Bottled fragrance is proof positive
Signature elements: The hair and the beard–which started his style shift from sporty athletic to a more flexible one–and the balance of tonal colors
Would also look great in: Filipiñana-themed menswear, like some of the pieces in the Rajoman cruise/transition 2017 collection
Footballers tend to be the most vain of all professional athletes, and Sergio Ramos is no different. With his athletic physique, he can pull off almost every style, but he's almost always seen in a suit: clean-cut, simple, and properly worn. Otherwise, he can be spotted in more relaxed looks that can range from preppy and hipster to straight-up utilitarian and, of course, sporty. – Angelo Manalo, Art Director
Style: Red carpet classic
Would fit right in at: A Giorgio Armani or Dior Homme runway
Signature elements: Tailored jackets and trousers, pullovers, crisp white shirts, and dressy shoes
Would also look great in: The citrusy palette of the Cerruti 1881 spring/summer 2018 collection, or the more staid but nevertheless bright colors of Theory.
You may know him as the feral Tarzan from last year's The Legend of Tarzan or as Eric Northman on the HBO series True Blood, but my obsession with Alexander Skarsgård started when I watched him play the sweet but abusive Perry to Nicole Kidman's Celeste in the hit summer miniseries Big Little Lies. Because I got sick of seeing him almost always naked onscreen, I creeped online to see how he dresses off-cam and discovered that while he can look rugged with his stubble, his red carpet attires are usually suave and proper–nothing to complain about, really, though I wish he'd wear more something other than black, white, and gray. Probably even just play a little with some hues so he'd get back some color since he has stopped sucking blood on TV. Get it? Blood, color…? No? Okay, this is my fantasy anyway. – Jerico Villamonte, Style Associate