The week that was in style: Aug 6-12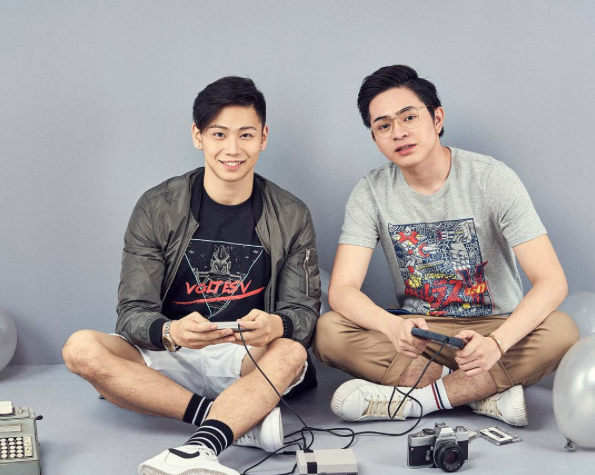 AMERICAN APPAREL RELAUNCH
August 7 | www.americanapparel.com
American Apparel is back in business! Overcoming bankruptcy woes after being picked up by Canadian apparel maker Gildan early this year, the brand is in top form as it announces the launch of its website this coming Monday. Familiar basics will be available exclusively online — this time with the tag, "Globally Made", instead of "Made in the USA". American Apparel is reportedly manufacturing their stock in factories in Honduras and Nicaragua, but honestly, we think the clothes still have that good old all-American style.
https://www.instagram.com/p/BXs6DCFgWPS
ADIDAS ORIGINALS RELEASED PHARRELL WILLIAMS AND STAN SMITH PASTEL PACK SNEAKERS
August 10 | Metro Manila, Philippines
Two icons from the past and the present have collaborated to design two new sets of sneakers. Finding inspiration in each other, Pharrell Williams and Stan Smith launched the Pastel Pack, a cross-pollination of their signature designs: The Stan Smith by Smith and Tennis Hu by Williams. Both sneaker lines are available in pastel hues and in an all-white body type with pops of color on the tongue and heel. Read more about the Pastel Pack here.
BATA PHILIPPINES OPENED ITS SM MAKATI STORE
August 10 | Makati City, Metro Manila
Makati kids can now shop for Bata shoes without having to leave the CBD, with the opening of the brand's newest store in SM Makati. Check out their collection of slip-ons, brogues, and sneakers while you're out shopping this weekend.
https://www.instagram.com/p/BXtph6XgZSU
LENNON GALLAGHER FOR TOPMAN A/W 2017
August 11 | Metro Manila, Philippines
Topman launched its A/W 2017 pieces with a new face: Lennon Gallagher. If the last name sounds familiar (and those eyebrows remind you of someone, too), wonder no more — Lennon is the son of Oasis frontman, Liam Gallagher. Stepping away from the shadow of his father, the younger Gallagher has ventured into modeling, making his debut at the Topman Design A/W 2017 show.
Topman's pieces for the current season recalls the heady days of '90s British rock, with looks drawing heavily on the garage/grunge boy aesthetic. Plaid shirts, contrasting patterns, and blocked colors — it's like the '90s never left at all.
VOLTES V CELEBRATES ITS 40TH ANNIVERSARY WITH GIORDANO
August 12 | Makati City, Metro Manila
This year marks the 40th anniversary of the iconic '70s animé, Voltes V. Giordano pays tribute to this milestone with the launch of a collection that features illustrations of the Boazanian monster-slaying robot and its five pilots: Mark Gordon, Jamie Robinson, and the Armstrong brothers — Steve, Little Jon and Big Bert. Martial law baby or not, Giordano's collection will transport you to days of afternoon cartoon-viewing.
https://www.instagram.com/p/BXp6QCRhS2K