Here's how you and your crew can go on the trip of your dreams (with 'Gram pics and vids to match)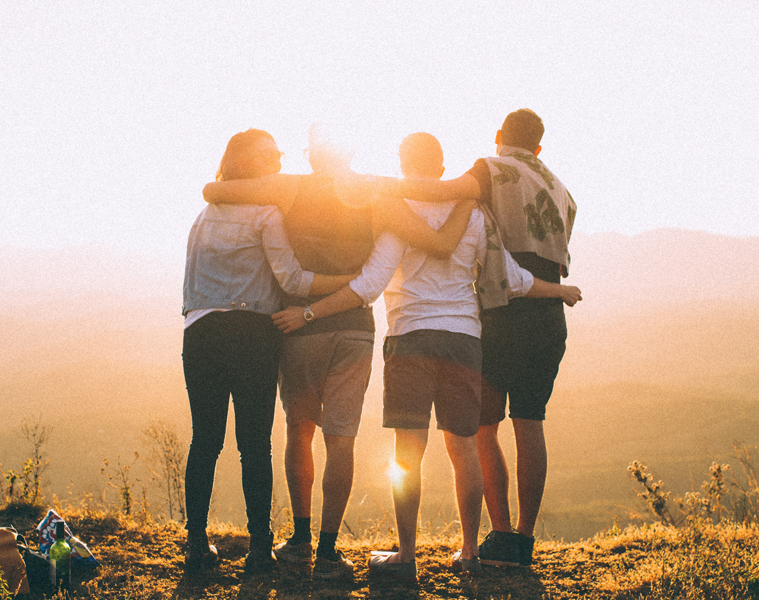 While smartphones have brought out the amateur photographer in each of us, having a camera on-hand doesn't immediately give everyone the "eye" for composition. That's why that meme got so popular—you know, the one where one friend can take great pictures of everybody else, but when it's their time to be in front of the camera, none of their pals can take a decent picture of them for shit.
If that meme has had you saying, "It me" or "Same," then join the PayMaya Tara! Raffle promo. Because should you win the barkada trip that is up for grabs, taking pictures and even vids for the 'Gram won't be a struggle for anyone in your crew, as there will be a photographer and videographer to document every moment of your group getaway.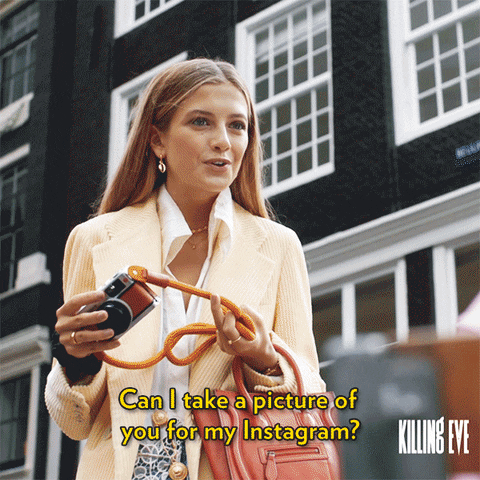 And you definitely wouldn't want to keep every moment undocumented, as PayMaya Tara! will have the lucky winner and four of their friends choose their dream group getaway from five curated travel packages: a gastronomic tour of Italy; a magical romp, Harry Potter-style through London and Ireland; a South African safari; a K-Pop experience of South Korea; or an immersion in the lands of fire and ice, Iceland and Croatia.
Whatever destination they choose, it'll be an elevated travel experience. Designed to be the ultimate travel companion, the PayMaya card makes shopping abroad easy as it is accepted in any store that accepts Visa and MasterCard worldwide. It also makes it safer for travelers to withdraw emergency cash, as the card can also be used at any Visa and MasterCard ATM; they can simply send money to their PayMaya account (or have someone else do it) and leave their other cards at home. This also means they don't have to call their bank or card provider prior to their trip. Together with the PayMaya app, users can also keep track of every transaction, and should they lose or misplace their PayMaya card, it can be blocked through the app.
"Travel is among the top use cases of the PayMaya card, and we've noticed this trend ever since we launched the product about four years ago," said Kenneth Palacios, Director and Head of Wallets Business at PayMaya Philippines during the PayMaya Tara! media launch last week. "This is why we have designed the travel experience around the PayMaya card so that it provides not just the best deals but also the most hassle-free transactions for our customers, whether they're traveling here or abroad. With the convenience offered to its users, along with the awesome deals they can take advantage of, PayMaya is easily the best travel card out there."
"As we go deep into the summer season, we're proud to enable many of our customers to level up their travel experiences with PayMaya," added Raymund Villanueva, Director and Head of Growth and Marketing for PayMaya Philippines. "Now, we're not only offering them a hassle-free cashless experience in their trips with their PayMaya card, we're also giving them a chance to quench their wanderlust in these beautiful destinations."
PayMaya users can earn raffle entries to the promo by doing any (and all) of the following actions with their account:
Activate their virtual card
Link their physical PayMayacard to their PayMaya app
Add money to their account
Upgrade their account and complete theupgrade / Know-Your-Customer (KYC) process
Pay bills in full and on time
Send money to another PayMayauser with a minimum amount of P10 via the PayMaya app or PayMaya in Messenger
Shop online and in-store using their virtual card in the PayMayaapp or their physical PayMaya-issued card with a minimum spend of P300
Purchase prepaid load, gaming pins, or cable TV prepaid credits found in the in-app shop or PayMaya in Messenger
Scan-to-pay via PayMayaQR with a minimum spend of P100
The PayMaya Tara! Raffle Promo runs until May 31. Stay updated on PayMaya's latest promos and discounts by visiting the PayMaya website and following them on social media. 
Header image by Helena Lopes on Unsplash. All  other images courtesy of PayMaya.