How to get into self-publishing–and make a career out of it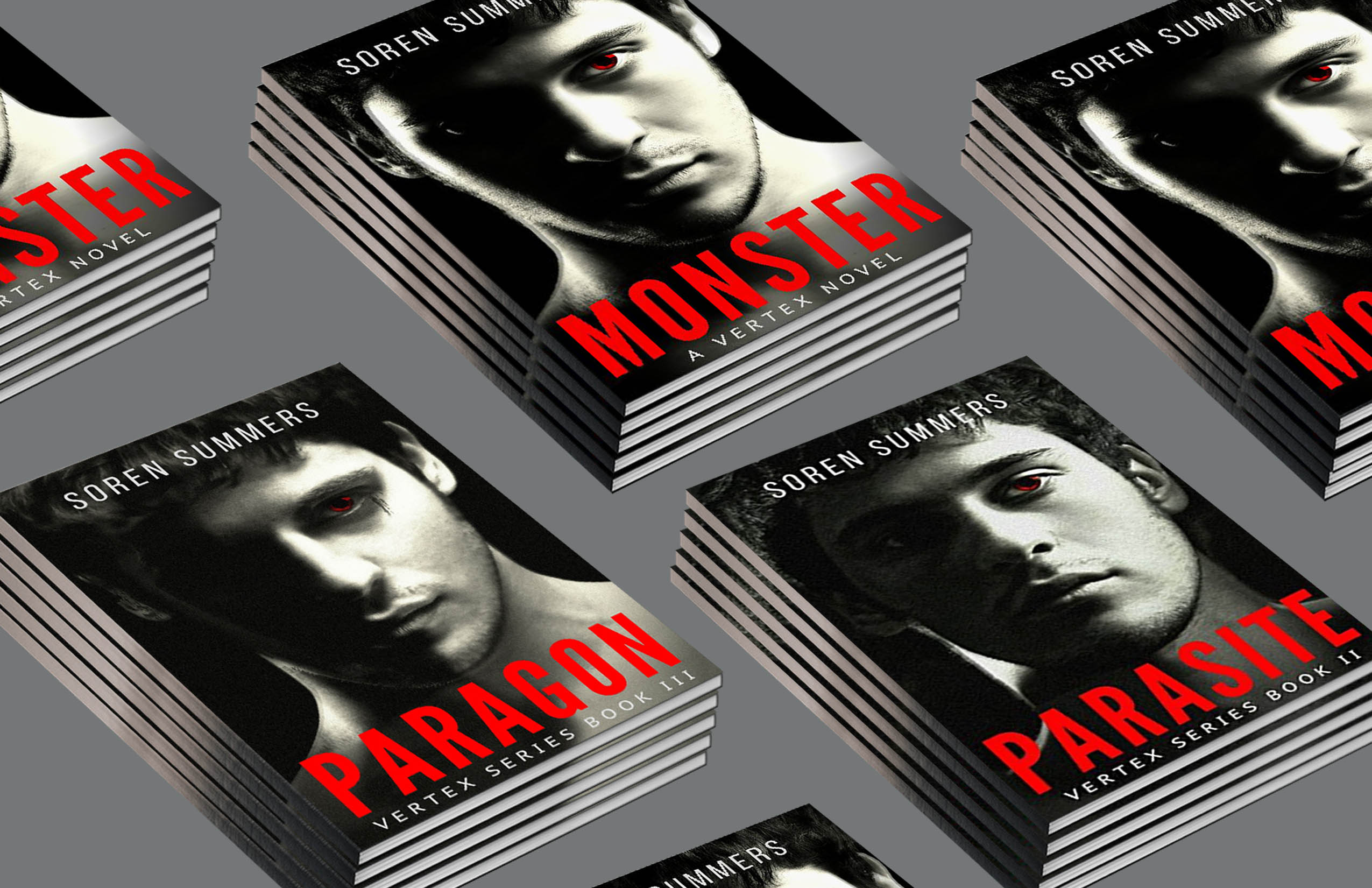 Ever dreamt of having the credential "bestselling author" right next to your name? Been long incubating an idea for the Next Great Filipino Novel? Have a body of fiction stories you've built up that you wish you could share with a wider public—and be properly compensated for it?
Self-publishing might be the right avenue for you to achieve your dream of being a certified novelist.
According to Publishers Weekly, "Indie authorship has become a global cultural movement…the stigma of self-publishing is disappearing [within the past decade]." Bestselling authors Amanda Hocking and Hugh Howey got their start by publishing their works independently, and more independent authors and novels are appearing online every day; Milo Yiannapoulos, a "right-wing provocateur" a.k.a. real-life troll, has resorted to self-publishing his book after being dropped by publishing house Simon & Schuster.
To writers, it's easy to see its appeal: they have total creative control over their work, have control and flexibility over product pricing and promotion, and have direct access to a global market. "Writers retain all rights while earning 60 to 80 percent of the list price as their e-book royalty," Mark Coker wrote in Publishers Weekly's "10 Self-Publishing Trends to Watch." "Traditionally published e-book authors earn only 12 to 17 percent."
This is what Soren Summers, formerly a lifestyle journalist for 15 years and is now a California-based book author, hopes to capitalize on. He already has two books out—Monster and Parasite—and one novella, Siren, and come July 17, he'll be releasing the third title from his Vertex series titled Paragon. His works have been nominated by GoodReads members as one of the Best Debut Books and Best Sci-Fi/Futuristic/Post-Apocalyptic/Steampunk Books for 2016.
In this exclusive email interview with Garage, Summers shares simple but vital tips on how one can get started on self-publishing. Brush off your old treasured manuscripts, brush up your writing skills, and get started on getting your name on bestseller lists.
1. Do your research and plan accordingly.
"What genre do you want to write in? Does that sell a lot of books? Will your book resonate with someone who reads that genre? Can you design or pay for a cover that will appeal to that reader?" Summers asks. While these all seem far removed from the actual art of fiction, they're helpful for setting realistic expectations, especially since publishing is the business of selling books. "To build a career as an independent author, you need to appeal and listen to the people who are going to either celebrate your work or flay you alive: your readers."
2. Hold yourself accountable.
Self-publishing writers don't have editors and publishers to report to, which can be difficult to those who work best with someone else managing and keeping track of their progress. Take into consideration your work system: how many words can you write in a day? How long do you take to edit your work? Do you edit after completing a chapter, or would you rather start editing only when your manuscript is complete?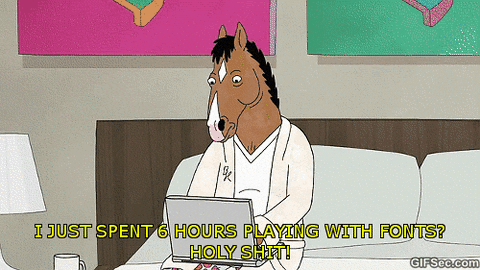 As Summers is now on his third book, the online pre-order system helps him adhere to a time table. "Once you've announced a release date, there's no taking it back. On Amazon, an author is allowed to set pre-orders up to 90 days in advance of a book's release, and the final version of the manuscript must be uploaded no later than four days before this deadline. Those who don't fulfill this requirement are punished by having their pre-order privileges revoked for a full year."
There are also other writing-adjacent concerns, such as the amount of time it would take for a designer to create a book cover for you and for editors to look at your manuscript, which leads us to step three.
3. Invest in your finished work.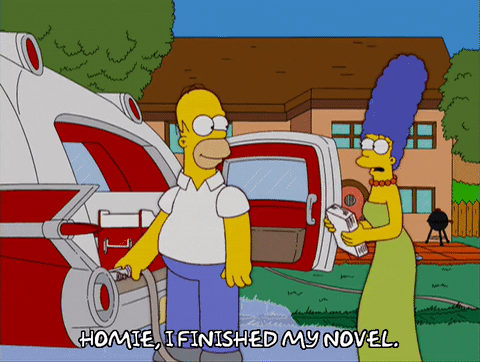 Consult other professionals to help streamline and package your book better. According to Summers, book cover artists charge around $50 for pre-made designs while custom work starts at around $150 to $250. As for editing, the fee varies between $300 and $400, and goes higher the longer the manuscript.
3a. Cover matters.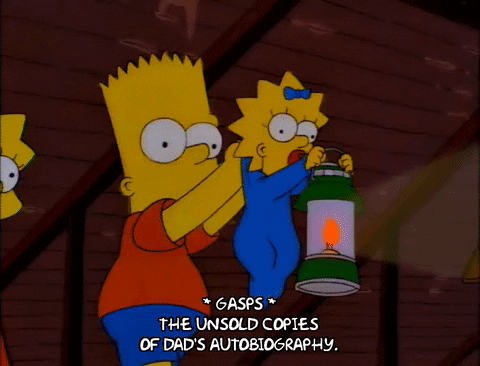 Buying inexpensive stock photos or downloading from websites that offer free images, like Unsplash, Pexels, and Pixabay, and downloading a free design application such as GIMP or www.pixlr.com would definitely cut down costs, but Summers warns, "[Making a book] cover design is a very specific skill, and many first-time authors skimp on getting good covers for their books—probably the most criminal mistake there is."
Not only does a book cover have to be attractive to catch a potential reader's eye among a sea of online books, it also has to blend in with covers from the same genre. Urban fantasy titles often feature atmospheric covers that use lots of deep blues and purples. "The cover model will likely have magical energy in contrasting colors crackling from their fingertips, and will almost always be dressed in an ensemble that involves some amount of leather," Summers describes. "Horror, on the other hand, typically employs some combination of black, white, and red."
3b. Copy matters.
Hiring a full team—a line editor, content editor, and proofreader—can be too expensive for a newbie author, but the self-publishing community is quite supportive, with beta readers functioning as surrogate editors who can read the "beta" version of your book. Summers says, "They look out for pacing, believability, and factual and logical problems, which are so important to avoid even in something as fantastical as speculative fiction. They also help point out egregious spelling or formatting errors."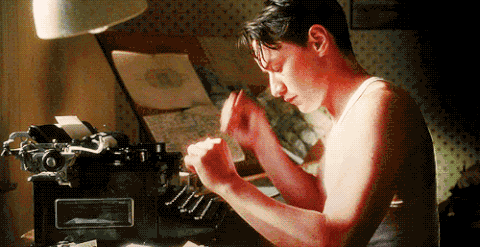 Beta readers can be fellow writers you've made friends with, and you can offer to return the favor to them as well, which is what Summers does. "We've developed a system that allows us to be brutally critical with each other without making the writer want to slit their wrists, and it all works out in the end." Once you've built up a fan base, this can also be a potential source of trusted beta-readers.
4. Sign up at online e-book sellers.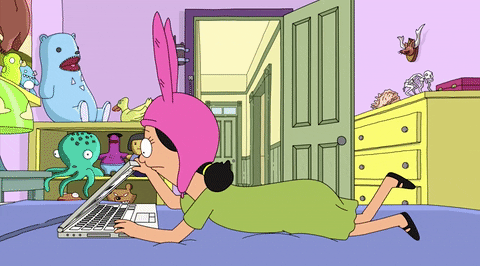 Amazon, Apple, Google, Kobo, and Smashwords are just some of the websites that can accommodate self-published written works, though there are also aggregator sites like Draft2Digital that collates then distributes book formats directly to popular seller sites for a small fee.
"Amazon also has a program called Kindle Unlimited that allows readers to 'borrow' e-books for the cost of a monthly subscription," Summers reveals. With this program, authors get paid based on the amount of pages read by a Kindle Unlimited subscriber, in addition to any sales made on the Amazon website. Whatever platform you choose to sign up for, the process is quite simple. "All will request prospective publishers to fill out their tax information, which can be completed through online forms.
Once you've uploaded your book's source document and its cover to the site, it's just a matter of waiting, as most sellers check uploads for vulgar book titles, explicit cover art, and taboo themes such as pedophilia and incest. But once you're cleared, your book becomes available for purchase within a few hours or days, depending on the website.
In matters of pricing, Summers says, "The author is allowed to set their own price, but the community does have recommendations that depend on a book's genre and size." Shorter works can go for 99 cents, full-length novels anywhere between $2.99 and $5.99. "Currently, most indie books across genres retail for between $2.99 and $4.99. Royalties vary depending on the seller, but they're almost universally better than what a traditionally published author can expect."
5. Create your own online home base.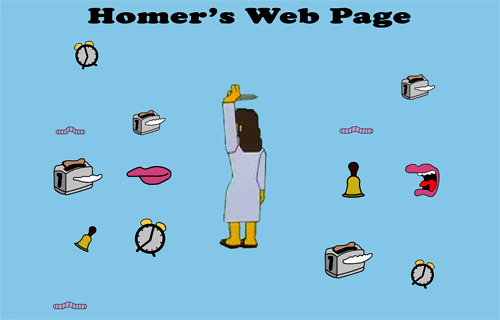 "Your website is where you'll host your most important tool: your newsletter," Summers says. "By offering some sort of incentive or bonus material, such as a free novella in my case, readers can sign up to receive updates about your newest books." A newsletter, he adds, is an excellent way to reach readers directly. "Facebook can shut down your author page, and Twitter can ban you, but with a newsletter, you'll always have a direct line to your best customers."
6. Keep at it by going back to step one.
Independent authors who've hit gold can make up to six figures annually; Bella Forrest, one of the hottest indie names of the moment, is speculated to make up to eight figures a year. This is just a small percentage of writers, though. Many "mid-listers," as Summers calls them, earn incomes that are comparable to the salary rate of most regular day jobs, so there's definitely potential in making a living out of self-publishing. "It's a pretty price to be paid, especially for work that amounts to building castles out of thin air," he says. "I might never hit eight figures, but if I can pay for rent and groceries by making up stories that are worth reading, then I'm good."
If self-publishing is what you wish to do for a living, it's best to maintain a regular publishing schedule. This helps build trust with your readers, expand your online catalogue, and establish a smooth business relationship with your preferred e-book sellers. If you're eyeing Amazon, Summers offers a caveat: "Amazon's algorithms start slipping every 30 days after a new book is published, eroding the title's visibility across the website slowly. Amazon authors are familiar with the 90-day cliff: once a book is three months old, it can fall so far off the cliff that it may as well not exist."
He recommends publishing a minimum of four books a year. "If a three-month production schedule sounds crazy, it's really not. It's entirely possible to produce a quality novel within that timeframe. It's a matter of optimizing writing and editing speed." That means keeping on writing once you've started.
Soren Summers' third book Paragon comes out in July 17. Visit www.SorenSummers.com to subscribe to his newsletter.
Header image from Pexels.
Composite art of Soren Summers' book covers by Pol Aries Zamora.
Save
Save
Save
Save
Save
Save
Save