Five things you might not know about Tommy Esguerra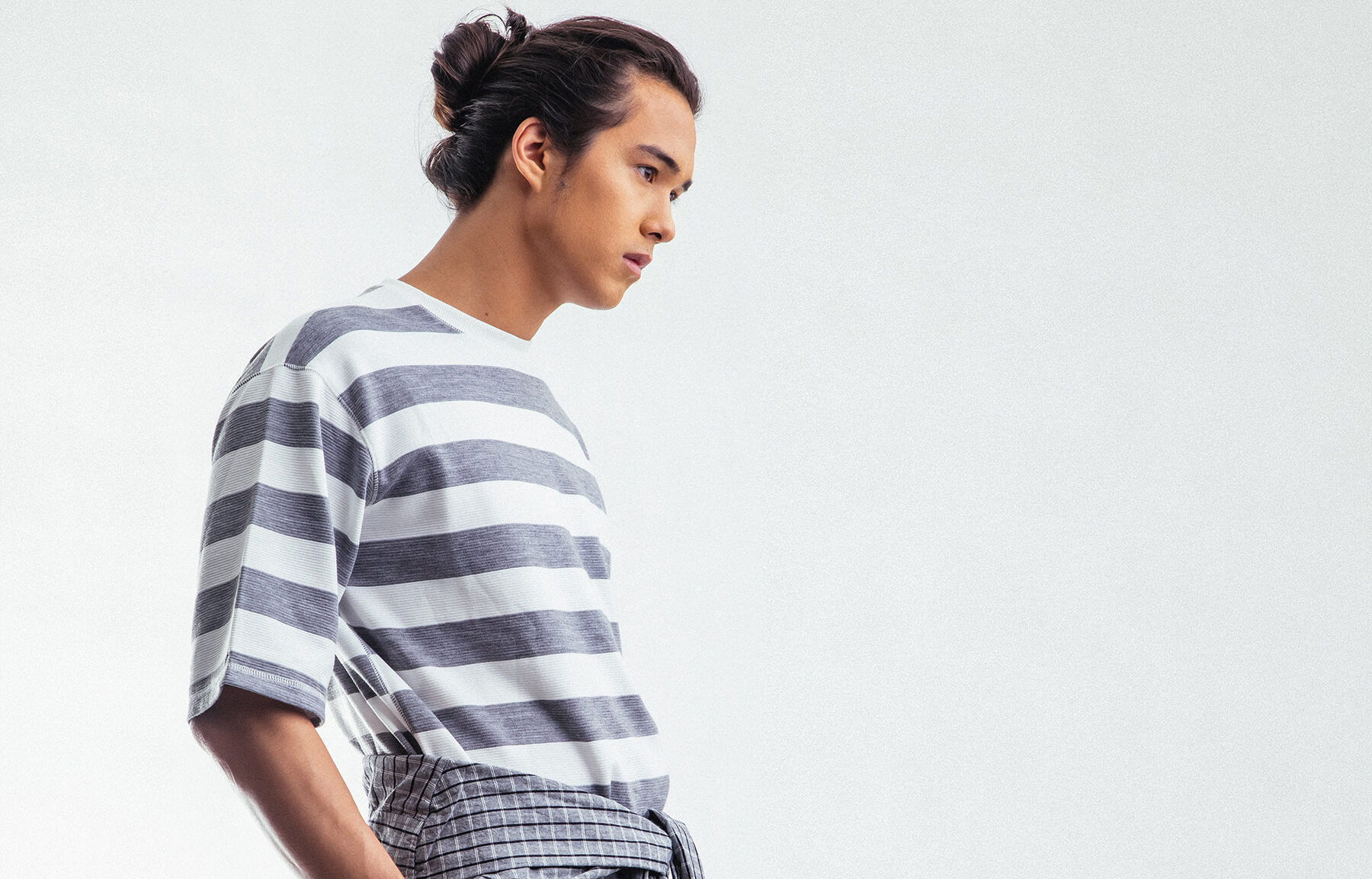 It's all about sports and the body in the latest issue of Garage Magazine, where we highlight Pinoy Big Brother alums Tanner Mata and Tommy Esguerra in a two-part cover special. These models-turned-actors are currently the most talked about names in television and social media for their weekly body-grinding production numbers on ABS-CBN's ASAP.
The California-raised Esguerra catapulted to stardom after being hailed as the Second Big Placer of last year's PBB: 737 edition. Now, he's reaping the rewards for all his hard work with teleseryes, movies, and endorsements lined up.
Here are five things we learned about the cover star during his Garage Magazine shoot.
1. He's very, very serious about his acting career. "I want to do drama. I want to do real acting, with strong characters. I don't like [playing] weak, simple characters. Give me [the chance to make] some art, let me make people hate me, let me make people think I'm horrible."
2. That includes doing not just leading-man roles in blockbusters but also smaller indie roles in the future. To broaden his acting chops, Esguerra is keeping an eye out for more challenging roles even in the independent film sphere. "I feel like the outliers in society are the ones who reach the farthest [in terms of success]."
3. He listens to and takes criticisms to heart, but needs time to process them like everyone else. In this age of instant everything, he takes careful, studied time to improve himself. "I understand I have all these thing to improve on, on top of doing work at the same time. But sometimes, I just want time for myself so I can work on these things. I'm sure people's hearts are in the right place, but when [criticism] comes from them every day, it can get a little tiring, you know? Hearing where you're lacking."
4. He knows his social media game needs improvement, but he's working on it. "I'm cool with social media, but I'm just not the best at it, I guess. What's hard is I need [to engage with the public]: social media is so big here in Manila, and as an ambassador for different brands, I need to have people's [support]."
5. He never imagined it before, but now he knows that working in fashion will always be a part of him. Esguerra has been an SM Youth ambassador of four years now, and his love for fashion just keeps growing. "It's funny. Growing up, I was never into fashion. In California, here's how I found a lot of fashion people: their mindset's very aggressive. So it's very ironic [that I ended up in modeling.] But the thing is, I like it because there's art to it. That's what I like about fashion: the art, the passion in it."
View more web exclusive photos below:
https://www.instagram.com/p/BUvqpIsFELS/
Photographer: Rxandy Capinpin
Style director: Edlene Cabral
Style associate: Jerico Villamonte
Style assistant: Yzza Hablado
Grooming: Jim Ryan Ross
Videographer: Isabelle Evangelista of #VideobySilver
Assisted by Tin Dimaranan of #VideobySilver
Save
Save
Save