Our choices for this year's Street Dapper Kings are here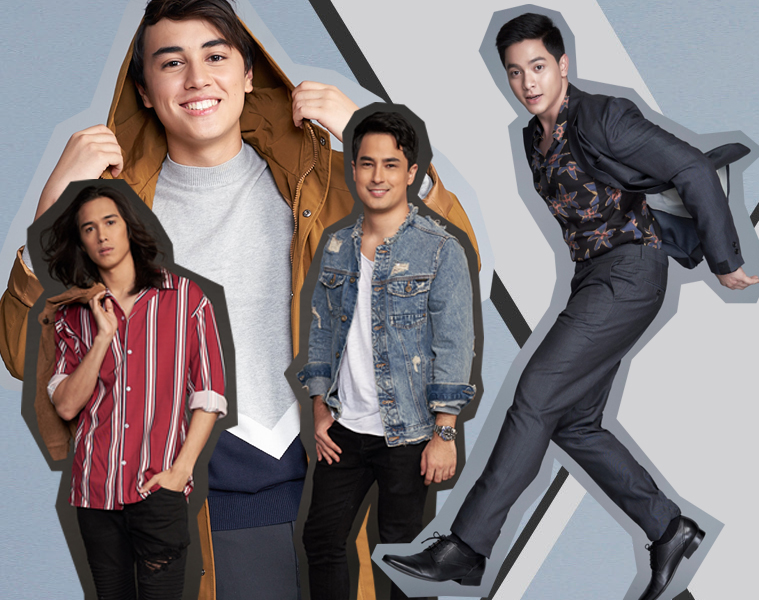 We've been doing this for 10 years, and the job doesn't get easier, but there are men out there who prove that Manila isn't indifferent when it comes to men's fashion. Our roster this year features 11 guys whose personal styles are very much tied to who they are, what they do, and what they love.
Starting them off is actor Alden Richards, whose fashion evolution we've witnessed on the Garage pages through the years.
Another personality whose growth we're happy to see is Ruru Madrid, who went from Young Talent to become a certified Street Dapper King.
He's got a lot of growing up left to do, but Edward Barber is now making strides in the style department.
Musician Jason Dy has always had a clear vision of how his artistry should make an impact on people and how it can also be expressed  through his style.
He may be known as The Naked Foodie online, but Christian Mark Jacobs swears by tailored pieces for his long and lean frame, plus some good-looking shoes to match.
BJ Pascual has photographed some of the most stylish people around, but he also wields plenty of steeze that's worthy of getting time in front of the camera.
Another creative force behind the camera whose personal style deserves some of the spotlight is director Gino Santos.
Surfer Luke Landrigan was perhaps the most surprised to find himself on our SDK list, but his laid-back seaside style is relatable to so many dudes.
Since he's in his team uniform whenever he's on the court, basketball player Kiefer Ravena enjoys flexing his style muscles off-court.
It's a similar case with racer Marlon Stockinger, who has quite the taste for timepieces.
Rounding up the list is top model and certified Garage guy Tommy Esguerra, whose approach to fashion is fun, curious, and adventurous.
Learn more about our Street Dapper Kings as we feature them one by one in the following weeks. In the meantime, grab a copy of our 10th anniversary issue, which is out in bookstores now.
Photographer: Dookie Ducay
Hairstylists: Dave Grona (Tommy Esguerra, Marlon Stockinger, Luke Landrigan, and Kiefer Ravena), Angelu Domiguez (Ruru Madrid), and John Valle (Edward Barber)
Makeup artists: Kusie Ho (Alden Richards), Ricci Chan (Tommy Esguerra and Marlon Stockinger), Omar Ermita (BJ Pascual), Muriel Vega-Perez (Jason Dy, Christian Mark Jacobs, and Gino Santos), Ricky Calderron (Ruru Madrid),  Dave Grona (Luke Landrigan and Kiefer Ravena), and Aimee Grey (Edward Barber)
Suits by Francis Libiran, Edwin Tan, Randy Ortiz, and Paul Smith