The first Black Panther teaser trailer has dropped, and we're trying to remember to keep breathing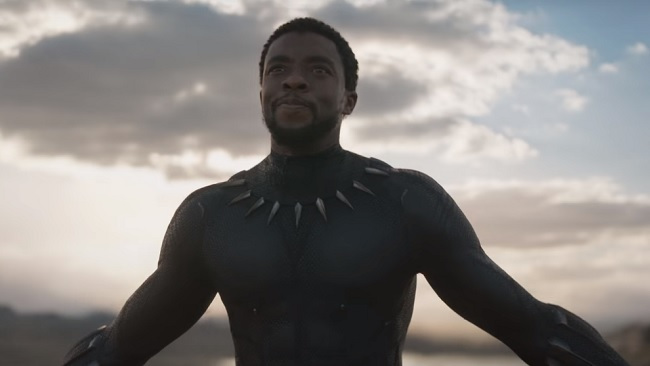 It felt as if Christmas came early when we received the notification that there's now a teaser trailer for Black Panther—until we saw that the highly anticipated Ryan Coogler-directed Marvel flick won't be out until February of 2018. Still, gotdamn, we're hyped, and you'll see why once you click play below. Enjoy, then we'll meet you on the other side.
You still alive? Good!
A Cliff's Notes on the movie, courtesy of Wikipedia: "After the events of Captain America: Civil War, King T'Challa returns home to Wakanda but soon finds his sovereignty challenged by factions within his own country. When two enemies conspire to bring down the kingdom, T'Challa must team up, as the Black Panther, with C.I.A. agent Everett K. Ross and members of the Dora Milaje—Wakanda's special forces—to prevent a world war."
Every time news dropped about the latest name to join the Black Panther cast, it was like, "YAS!" Michael B. Jordan? Yas! Lupita Nyong'o? Yas! Daniel Kaluuya (from one of the best films of 2017, Get Out)? Yas! Angela Basset, Forest Whitaker, Danai Gurira? Yas, yas, yas!
And of course, Chadwick Boseman as the titular Black Panther, who already got everyone hyped in Civil War.
Okay, so maybe not everyone is excited about this news or even this movie (and if you aren't, what's wrong with you?!), but at the very least, this trailer looks damn good and promises a really great cinematic experience come February. Plus it doesn't rely on the bag of tricks most movie trailers liberally dip into.
"Legend Has It" by Run The Jewels goes hard. Everyone looks so good. And that slo-mo car flip? F*cking dope. Now excuse us as we hit the play button maybe a hundred more times.
Save
Save
Save
Save