Harder, better, faster, stronger: a new line of high-performance power banks are now here to juice up your gadgets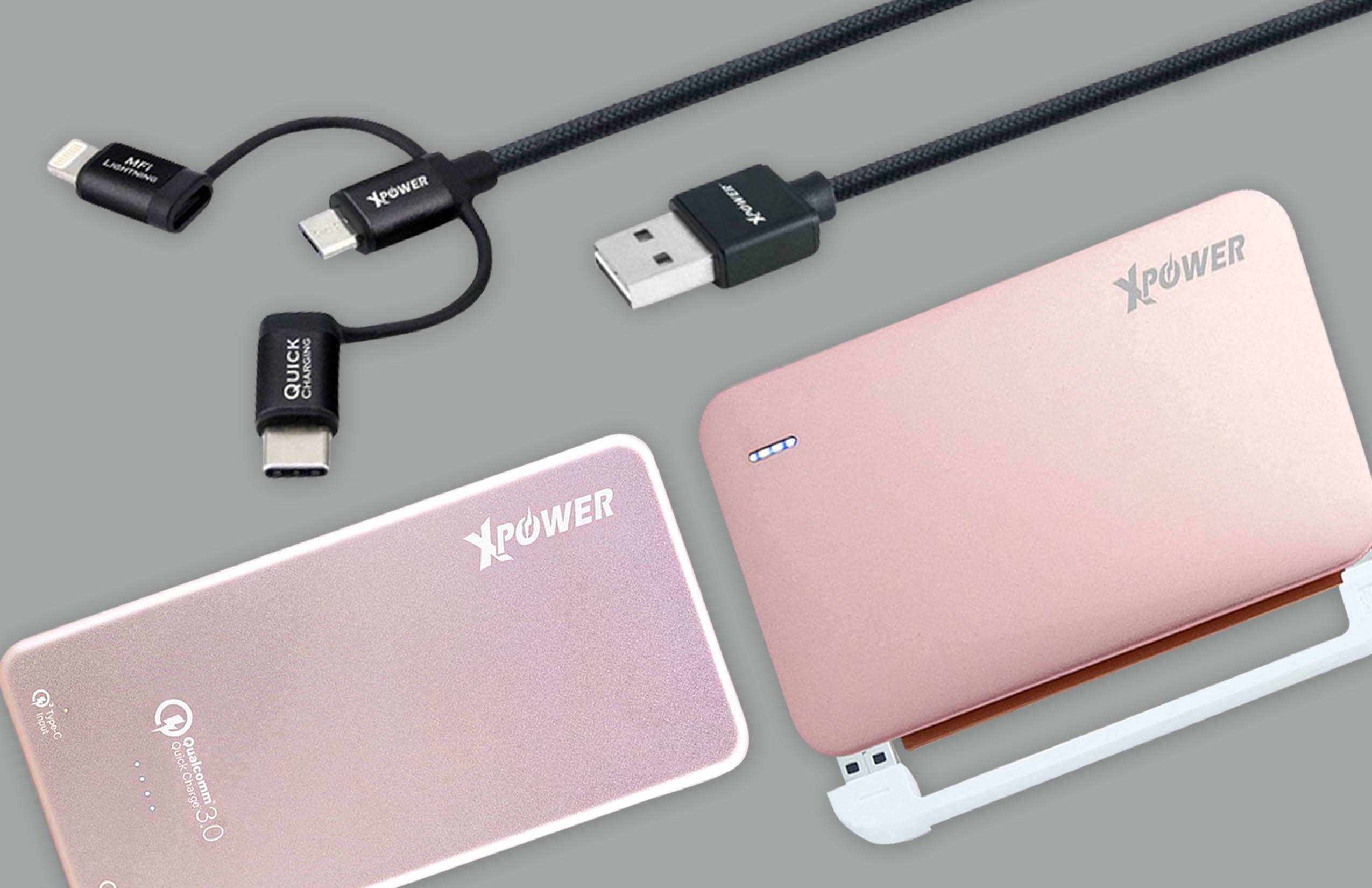 It's not the most glamorous electronic toy there is but it has fast become one of the most crucial gadgets to have in your bag. The power bank is a lifeline extension for those who have come to rely on their smartphones way too much. With the big role it plays in providing our handheld gadgets with juice while on the go, electronic brands are now raising the bar in the power bank competition.
XPower is one such brand. A range of its products is now available in Manila through Digital Walker, and their line of high-performance power banks in particular is designed aesthetically and electronically to help users get through the day. Talking specs may neither be flashy nor sexy, but often, it's the subtle and functional details that count.
Powerful performance
A star product is XPower's PB12+ second generation ultra high speed power bank. Equipped with a 12000mAh Li-Polymer Battery, it can provide up to three charges for a gadget at full capacity. As for the 1500mAh-powered PB15Q, it is able to charge a single device four times faster than a regular charger or two devices simultaneously at a normal rate. In turn, it requires only 3.5 hours of self-charging time before its ready to perform again.
Portability
A 121g. power bank sounds too light to be true, but that's how light the PB6C 25W power bank is. As it also has USB Type C capabilities, it can charge Apple, Android, and Type C smartphones in a jiffy—at about 275 percent rate faster than conventional charging. Meanwhile, the PB7Q third generation power bank, with its built-in MFi Lightning and micro-USB cable that includes both micro-USB and Type C adapter, is only 11 mm. thin, the better to save space inside your bag for other stuff.
To lessen the hassle of having multiple cables getting tangled inside your bag, XPower also offer 1.2 m. aluminum alloy cables with Type C, micro-USB, and lightning connectors that can support syncing and charging of multiple gadgets
Safety
XPower's products are all subjected to stringent American and European safety standards, so short circuiting, over-charging, over-discharging, overheating, and over-current issues are not a problem with them.
Desirability
Slim and sleek, XPower power banks are easy on the eyes and easier to tote around. In addition, the PB12+ and the PB15Q also come in millennial pink (because for some folks, color is the deciding factor).
Affordability
All these specs and practical functions, yet none of these gadgets cost over Php4,000.
XPower products are available in all Digital Walker stores.