Want to cruise in style around the city? Take your pick from this two-wheel Italian classic's latest models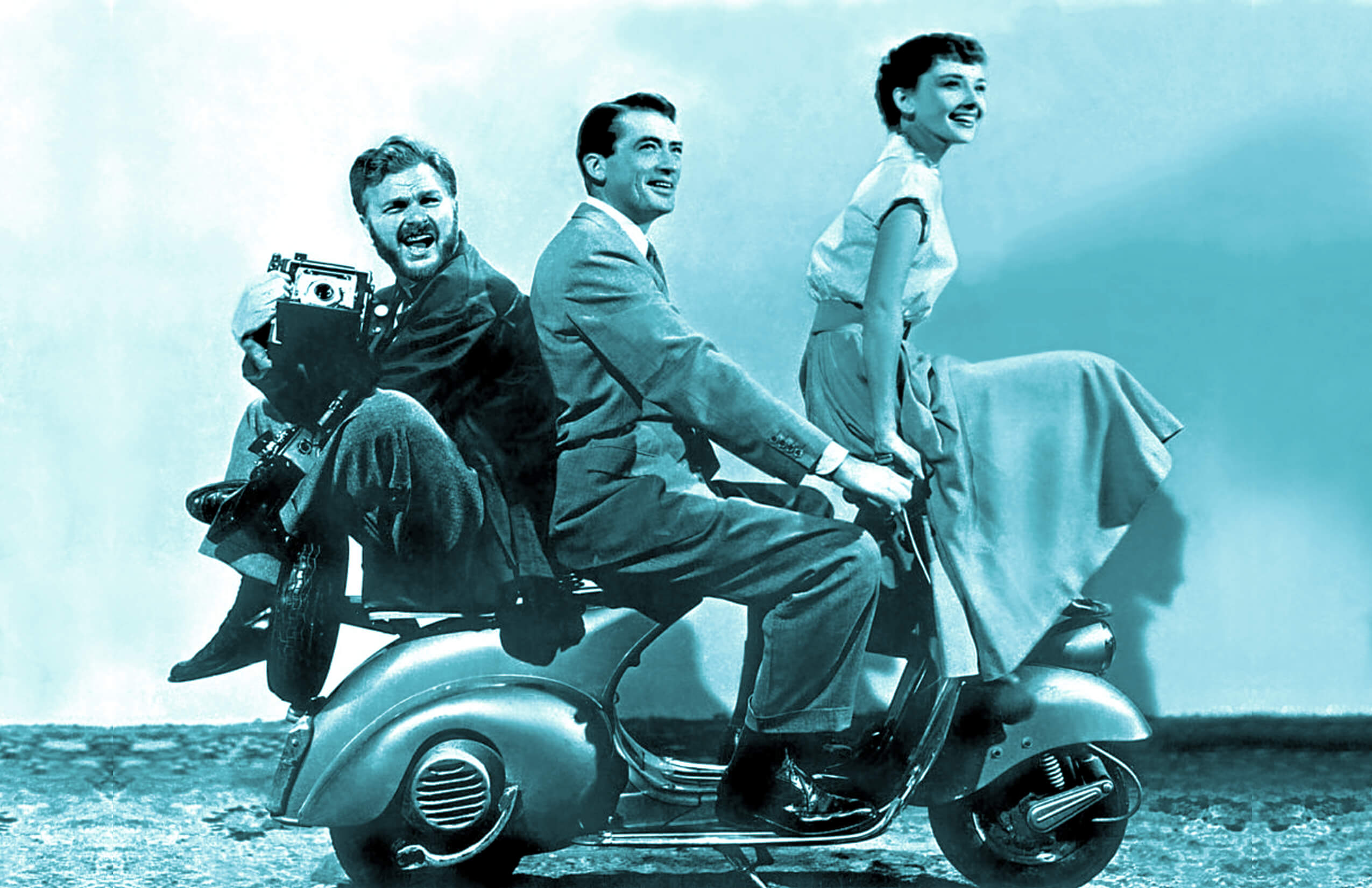 Clothes make the man, and if he has enough cash, his choice of vehicle defines him too. Diminutive men picking road monsters isn't just a hilarious stereotype.
Those who choose Vespas also inevitably reveal their personalities whenever they zoom around the city atop these sleek Italian scooters: they're fun, they have taste, and yes, they have money. As the brand's tagline goes, it's "not for everyone."
It's almost a bit surprising to learn that the Piaggio-made Vespa has been around for 70 years, because it continues to appeal to younger generations, much like how Audrey Hepburn caught and kept the attention of the movie-watching world from the moment she appeared in Roman Holiday. The 1953 romcom won Hepburn her first Academy Award for acting and had her dashing around atop a Vespa, at one point solo and others in tandem with co-star Gregory Peck. The William Wyler-directed and Dalton Trumbo-written movie was the actress' first major film and it also cemented Vespa's romantic, carefree, and cosmopolitan appeal.
http://gph.is/1fkR9zS
The Italian scooter is able to keep up with the times with innovations that keep the two-wheel lifestyle highly attractive. This year's new models are no different: featuring the i-Get (Italian Green Experience Technology) powertrain and an Antilock Braking System, the Vespa Primavera, Sprint, and Vespa S have riders safely cruising with more power down Manila's streets, but with less impact on the environment, from noise to emission levels (the i-Get complies with the Euro 3 standards for emission).
http://gph.is/2qlC9wG
Primavera
Designed to be an iconic vehicle, the Primavera captured the spirit of Italy in the '60s with its sleek and elegant form. Forty-something years later, it's latest model combines old-school features (an analogic speedometer) with more contemporary technology (an LCD display that shows the time, fuel level, odometer, and trip measurement, plus a USB port). Php175,000 per unit and comes in Blue Midnight, Monteblanco, Nero Vulcano, Rosso Dragon, and Grigio Titanio (silk gray).
http://gph.is/2rFt7Pb
Sprint
The Sprint has a sporty appeal, with features that fit in best with the fast urban lifestyle: LEDS are used for the front positioning lights and the rear lamp to make the scooter highly visible in traffic. The rectangular headlamp is a callback to the classic 1963 Vespa GL. Php195,000 per unit and comes in Rosso Dragon (red), Grigio Titanio (silk gray), and Montebianco (white).
http://gph.is/2rFq7SL
Vespa S
This is the best way to get acquainted with driving a Vespa. Aside from the entry-level price, its sleek lines and redesigned saddle speak of comfort and a youthful appeal that any Vespa newbie can appreciate. The new rims and a rectangular headlamp keep it looking trendy, too. Php125,000 per unit and comes in Verde Matt (matte green), Grigio Titanio (silk gray), and Rosso Matt (matte red).
Vespa Showrooms are located at 26 st. Cor. 5th Ave., Bonifacio Global City and at 324 Ortigas Avenue, North Greenhills.