Portuguese designer Ricardo Preto on the neo-traditional man: He can share his wardrobe with his dad and "he wears sneakers with his suits"
It took the Portuguese explorer Ferdinand Magellan two years to reach the Philippines. With Portuguese designer Ricardo Preto, it took a bit longer: a regular presenter at the Lisbon and Vienna Fashion Weeks since 2007, it was only last year that he got to showcase his designs in Manila through the capsule collections he made for Rustan's: the Ricardo Preto Exclusive and the U by Ricardo Preto lines.
He's making up for the lag, though, with the recent presentation of the second collections of both lines, in time for spring/summer 2017. Designed for the cosmopolitan lifestyle, the latest looks from Ricardo Preto Exclusive and U by Ricardo Preto carry the same ideas of beauty, harmony, and comfort that marked the designer's presentation at the Lisbon Fashion Week for spring/summer 2017.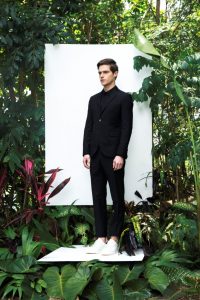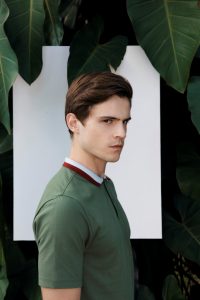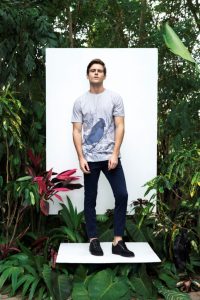 Preto has been lauded for his singular vision in exploring style in a fast-changing fashion landscape. He has made successful collaborations with Levi's, Energie, and Nike, which further solidified his position in the RTW scene and displayed his flexibility in applying his design sensibilities to a varied market—as also shown by his exclusive lines for Rustan's.
The designer will further share his expertise in a styling session at Rustan's Shangri-La this Saturday, May 27. Here, Preto will offer insights to help guests discover and fine-tune their personal style using the freshest pieces and looks of the current season.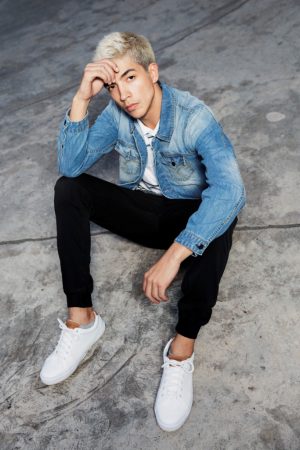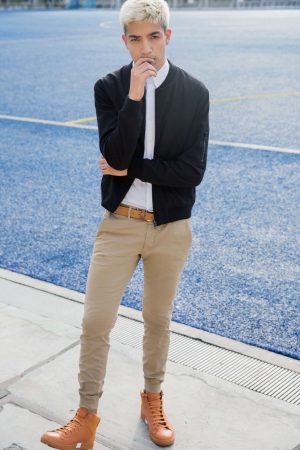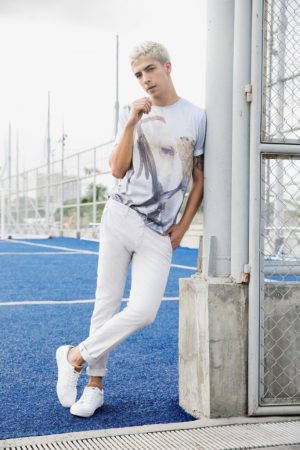 In the meantime, he shares with Garage the ideas that fueled his  latest capsule collections and the kind of men he designs for.
How did the collaboration with Rustan's happen in the first place?
"I've been a fashion designer for 12 years now, presenting at Fashion Week in Austria and Lisbon, and on the 24th of this month, I'll be presenting for the first time in Paris Fashion Week. I have been selling my clothes in eight countries. Then Rustan's found me and felt the need to carry two capsule collections that would be based on my existing designs. I accepted the challenge because of all the years that Rustan's has been in department stores, their knowledge of and experience in the fashion retail business. That is what convinced me. I come here to Manila quite often—about five times a year—and the [collaboration] is growing. The only difference between the designs I present here and those I present in Europe is the choice of fabrics. The ones used for these two collections are a bit lighter, because it's hot in Manila most of the time. That's where I needed to find balance: the materials I chose to work with. But it's the same man I'm dressing: a man who wants to take care of himself, who is practical and good-looking."
What are the differences and the similarities between the two lines you've created for Rustan's?
"The U by Ricardo Preto is what I call the 7/7 collection: more casual, something to wear every day, even at work. Ricardo Preto Exclusive, meanwhile, is based on the collection I've presented in Europe, and it's for the more traditional city man. The two collections I've shown are unified by the color scheme used, and there's harmony between the pieces. You can mix items from both collections together, but while some pieces are a bit more casual than the others, it all works well together. I didn't create these capsule collections with just a single target market in mind. I want both a father and his son be able to find something to like and buy from each line. Nobody wants to look old, so I didn't create designs based on a person's age."
The collections really offer a complete wardrobe, including footwear.
"Yes, the shoes are Ricardo Preto too. The ones for Ricardo Preto Exclusive are made of leather inside and out, while the ones for U are a mix of canvas with leather for that more casual vibe. The Ricardo Preto man wears sneakers with his suits, like I do. It's just what modern guys do, that's the neo-traditional style. But the suits also go well with classic shoes."
You've presented four collections so far with Rustan's. Will we see more collaborations in the future?
"Oh, it's gonna happen again. This is my second collaboration with Rustan's, the sales have been going well, and I'm very excited to work here. It makes sense to have this partnership, because fashion is really global now. In Portugal, I once opened a Filipino fashion magazine featuring Filipino models wearing my clothes, and I felt so proud of how the two countries can be together on one page."
Have you found any design inspirations here in the country?
"I didn't know anything about the Philippines before, but when I started working here, I learned that the guy who discovered the country was a Portuguese who worked for the Spanish crown. I already sell in a lot of other countries in Europe and I've learned about those places, but in the 22 hours of travel from Portugal to the Philippines, I have plenty of time to read, so I've been reading a lot about the local history and culture.
Last season, I was so inspired by the amount of greenery in the Philippines, and this season, I featured flowers that I have seen here in my womenswear collection. With menswear, it's about fish. I got so amazed when I went to the supermarket here and saw the variety of fishes, their sizes and colors—all these beautiful fish that we didn't have in Portugal. This country has definitely given me a lot of inspiration."
Ricardo Preto Exclusive for Rustan's and U by Ricardo Preto are available at Rustan's Ayala Center Makati, Rustan's Shangri-La Plaza Mall, Rustan's at Gateway Mall Cubao, Rustan's Alabang Town Center, and Rustan's Ayala Center Cebu.