Speed racer grooming rituals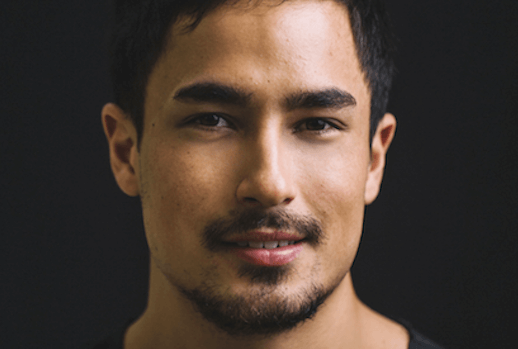 There's no doubt Marlon Stockinger is one of the most popular faces in the country today. Here, the F1 racer shares how to achieve good skin even when facing adverse environments on and off the race tracks.
You've cut your hair and grown your facial hair. What's the story behind your new look?
"I always had facial hair but I never thought of growing it out. One day, I decided to see how long I could grow it, just to have fun with it. I decided to cut my hair when I realized the hairstyle I had—waves worn long, tousled, and parted to the side—was on literally every other guy walking on the street. I follow trends, but this time, I just asked my hairdresser to do something different for me. I've had it both very long and short, so I just went really, really short. In 20 years, I don't know if all my hair will still be here. I've seen people who, their whole lives, played it safe with the same look, and I think it's fun to fall out of your comfort zone."

Has being in the limelight made you put more effort into how you look?
"I was never the type to let myself go. People respect you a bit more if you take care of yourself. It's not just  about respect for my representing Philippine race car driving internationally or being the face of the sport here in the Philippines. I think whatever your job, whatever the occasion, [your grooming] shows you care about yourself and what you represent. First impressions count, and you can't make a good one if you are not well-groomed. It's not just about how you look. When you look good, you feel good, and you can do better."
How did you tweak your grooming regimen according to your jet-setting lifestyle?
"I live in Europe now where the air is a lot drier so I moisturize with Clinique For Men Broad Spectrum SPF21 Moisturizer. I get sun protection in one step, so I don't get burnt or get wrinkled when I get older. I also use body lotion more. It's a bit embarrassing when you have dry elbows, and in the cold, dry skin also gets really itchy. I can do away with moisturizing here in the tropics; you stay a lot younger here 'cause the air is moist.
"I've also learned to travel with two dopp kits. One for the basics and one for specifics. My moisturizer/sunscreen and body lotion go into my specifics with my nail cutter and a good shampoo and conditioner. The hotels I stay in have amenities, but I've learned to stick with the stuff that works.
"I visit my dermatologist Dr. Aivee Aguilar-Teo once every three months. I update my skincare when I see her to make sure I'm using the right regimen for whatever my skin condition is at the moment. I also have moles and age marks checked. They can be warning signs of something serious."

In his pit box
1 Jean Paul Gaultier "Le Male" eau de toilette spray
2 Mr. Willie Mack's All-Over Wax
3 Gilette shave gel
"I make sure I use it so I don't get red marks after. It also adds moisture."
4 Nivea Men deodorant
5 Foaming face wash by Dr. Aivee Aguilar-Teo
"When I have to wear makeup for a shoot, I make sure I wash it off right after."
6 Gilette Mach 3 razor with shaver and Gilette trimmers
"For the closest shave or the most consistent trim, Gilette is really the best."
7 Colgate Fresh Confidence toothpaste
Photographer Artu Nepomuceno