The round-up: What to watch, read, and listen to this week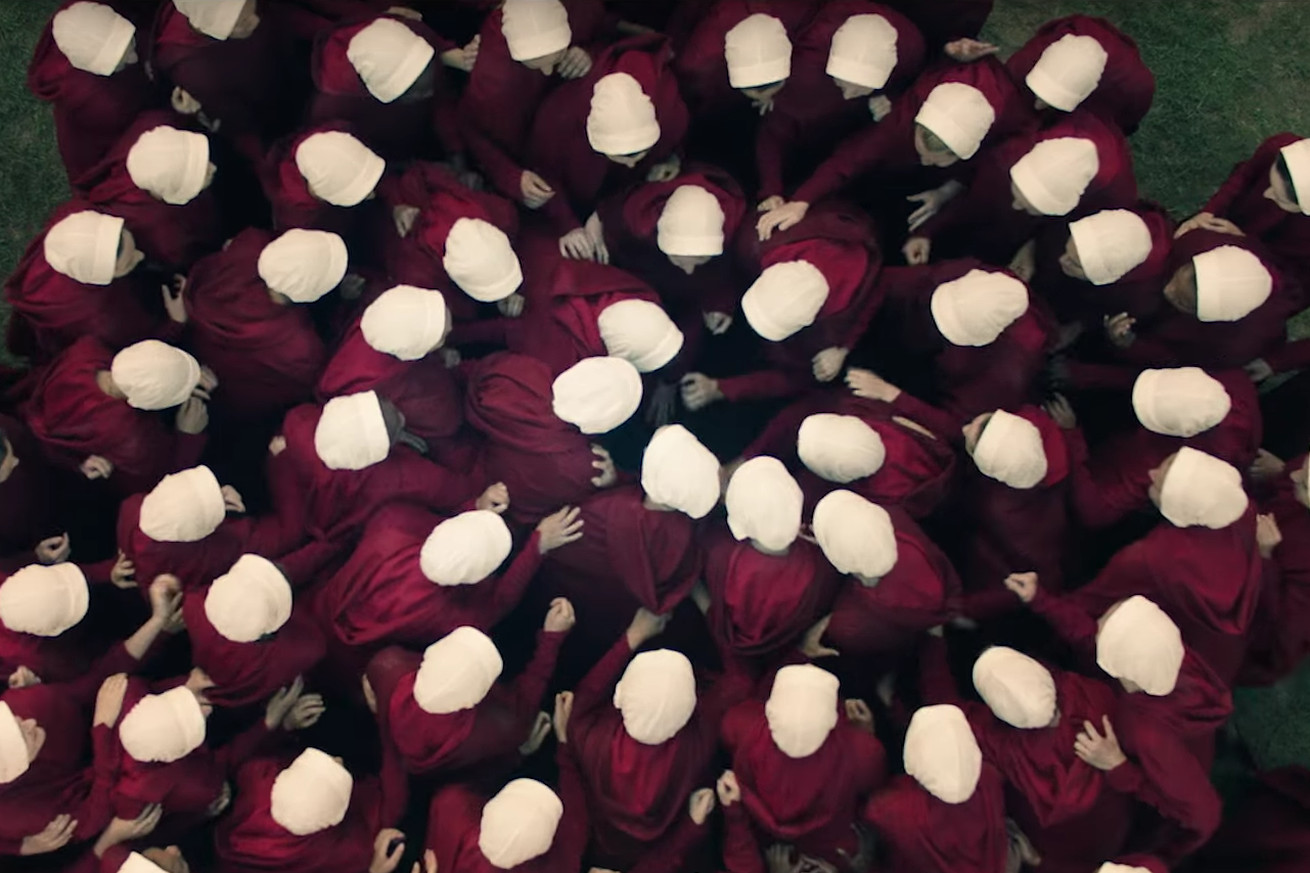 Listen: "Lost In Your Light" 
Her eponymous debut LP isn't due until June 2, but Dua Lipa has been teasing the public for the past couple of years with electro-pop singles that fast became breakout hits. And ever since we got to listen to her pared down but powerful track "Thinking 'Bout You" in January, we've been perched in anticipation for what else the British singer/songwriter could do, as the song's distinctly different mood, which highlighted her soulful vocals, signals a richer repertoire than what her earlier releases "Be the One" and "Hotter Than Hell" had us expecting. Last Saturday was another tick in the countdown to Dua Lipa's first album with the drop of her latest track. Encapsulating the early thrill of summertime love, "Lost In Your Light" is both fun and seductive, with R&B singer Miguel on board to add more steam to this upbeat bop. Press play and try your hardest not to step-touch and shimmy along to the song's disco-like synths.
Read: The Hate U Give
Angie Thomas' first novel is the runaway literary hit of the year. Inspired by the Black Lives Matter movement and its title based on the late Tupac Shakur's T.H.U.G. tattoo, The Hate U Give features Starr Carter, a 16-year-old black girl who witnessed the police shooting of her unarmed best friend Khalil. Already burdened with the daily code-switching she has to do in navigating the two different worlds of her poor neighborhood and the predominantly white suburban prep school she goes to, Starr finds herself torn between keeping herself and her community safe and telling the truth of what really happened to her friend after news of his death becomes a national headline. The Hate U Give is one of the most important YA novels of our time, not just because it tells a story that's refreshingly different from the usual tale of white kids falling in love and getting terminally ill (or white kids getting terminally ill then falling in love), and also not just because it spurred a bidding war last year between 13 publishing houses (though that's pretty badass too). In incorporating a real, ongoing social issue in her fiction-writing, Thomas shows us how reflecting the realities of an underserved and underrepresented audience is another form of fighting for truth and justice. Hint to aspiring Filipino novelists: the ongoing war against drugs provides plenty of material…  Php720 (hardbound edition) at Fully Booked.
Watch: The Handmaid's Tale
In an ecologically toxic world governed by a theocratic military dictatorship and where women's rights have basically been abolished, women of childbearing age serve no bigger roles than sexual slaves and breeders. This is the Republic of Gilead, a fictional world that Margarte Atwood wrote about back in 1985 in the classic novel The Handmaid's Tale. In an interview with The New Yorker Radio Hour podcast, Atwood clarified that she didn't "create" Gilead: "As far as I was concerned, I was reflecting the world that already existed. I didn't [write] anything that people hadn't already done, in other words, and therefore were quite capable of doing again."
The truth in her words (both the quote and the novel) can send shivers down any woman's spine, given the quagmire the real world finds itself some 30 years after her novel's publication; just look at how our five-year-old Reproductive Health Law continues to face opposition in its proper enforcement at every turn from the pro-life pro-birth movement. Whether through hypocritical puritanical posturing or blatant, unadulterated sexism, toxic masculinity and the patriarchy continue to do their best to make misogyny normal. With the upcoming television adaptation of The Handmaid's Tale, maybe we'd be finally scared enough to right what's wrong while there's still time.
The Handmaid's Tale puts into arresting color a dystopian world where anything that is not aligned with biblical fundamentalism is quashed, i.e., a woman's control over her body and her life. It stars Elisabeth Moss (who, together with co-star Joseph Fiennes and show writer Bruce Miller, protected her coin by going the "I'm a humanist! Not a feminist!" route in talking about the show) as Offred, a woman thrust into sexual slavery after her daughter was taken away from her, and follows her subversive fight to survive and regain some of her power. With every woman out for herself to remain useful to the republic in order to live another day, it's much harder for her to know the allies from the spies. Thus, Offred comes to rely on her gender and sexuality—two core elements of her identity that have been used by the dictatorship against her—to scrabble for freedom. It's a tale as old as time that's also very, very timely. The Handmaid's Tale premieres on April 26. (A caveat: it's produced by Hulu, so best to watch it through your more reliable "sources".)
Header image from www.comingsoon.net.