How to build a more efficient body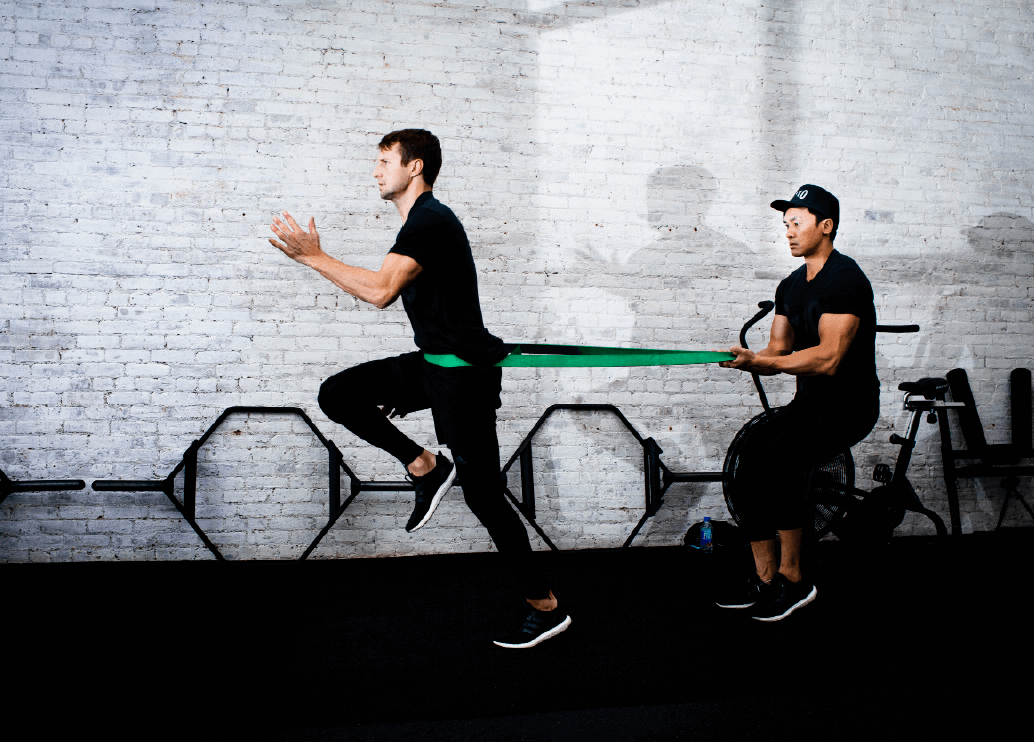 Brendan Fallis, the disc jockey, entrepreneur and fashion model who is engaged to Hannah Bronfman, had a conundrum that many men concerned with fitness and style can relate to.
"I wanted to be in better shape, but I didn't want to change my wardrobe, because suddenly I'd have to buy all new clothes if I really beefed up," said Fallis, 36, a former competitive skier who favors slim-cut jeans and trim-fitting jackets.
Last summer while DJ-ing a party at the Surf Lodge in Montauk, New York, he met Stephen Cheuk, a personal trainer who was running a pop-up fitness class at the hotel. He was struck by Cheuk's holistic approach, which advocates working out, not just to look better but to build a more efficient body.
"Every other trainer I've had, people are just kind of training you but don't necessarily want to see you improve and get better or care about your eating and the balance of your body," said Fallis, who now trains with Cheuk fives times a week at S10 Training in lower Manhattan. "It's nice to have someone who wants to see the betterment of yourself."
In the era of cultish spinning classes and boot camps, Cheuk's highly personalized gym stands out. The self-selecting clientele includes a number of stylish men like Fallis: designer Waris Ahluwalia, DJ Mick Batyske and denim maker Jake Sargent.
"We don't really have any meatheads," Cheuk said. "It's not that type of place."
Like many personal trainers, Cheuk, 36, did not start out seeking to become one. Born in Perth, Australia, he studied graphic design before moving to New York in 2009 after breaking up with a girlfriend, whom he had moved with to Dubai.
An avid athlete who played soccer and rugby and ran track, he worked out regularly. He was looking for a job when a friend clued him in on the fact that he could make money showing other people how to exercise.
"I kind of fell into it, and it became a real passion, helping people, changing people's lives," he said.
With his rugged good looks and affable attitude, Cheuk took easily to training. He started at the Printing House and later at Gotham Gym, both in the West Village. Along the way, he learned the latest trends in fitness and nutrition, and developed a client base that follows him still.
"He's always taking courses and bringing that education back," said Ahluwalia, the fashion designer and actor who has been working with Cheuk since the trainer's Printing House days. "In some fantasy world, I'd take those courses, too."
In 2012, clients began asking Cheuk if he planned to open a gym of his own, and when one offered to finance the majority of it as a silent partner, Cheuk jumped. S10, which stands for sub-10-percent (the level of body fat he encourages male clients to attain), occupies an 1,800-square-foot storefront space on Walker Street.
"We want to be very hidden," Cheuk said. "We have tinted windows. We train so many people that are in creative fields, artists, people in fashion. To me, a lot of gyms are so ugly. You go in there, the lighting, the pictures they have on the walls, it's just very tacky. I wanted something very chic, high design, but very minimalist."
New clients go through a process that includes careful measurement of body fat.
"In New York, everybody's very vain," Cheuk said. "It's all about vanity. It was always about body composition, so we just wanted to develop a system where that was the main focus."
Workouts at S10 involve a combination of strength, flexibility and cardiovascular training. The workouts rely on equipment common in pro football (like pushing a weighted sled down a turf track). Clients who reach their "sub" level are rewarded not only with taut tummies but also a month of free training, which can add up: S10 charges $100 to $200 for each hourlong session.
Though his clients want more of him, Cheuk is trying to carve out time for other projects, including a matcha tea cafe in Sydney and a boot camp retreat in Costa Rica this winter. Call it Club Med for the sub-10-percent set.
"You train in the morning, there's activities to do during the day, you come back in the evening and you do another training session or yoga, and then dinner, then bed," he said. "Then repeat again."
"We might drink on the last night," he said. "But we want it to be healthy." NYT