MUST-SEE: Satellite images show the global impact of the novel coronavirus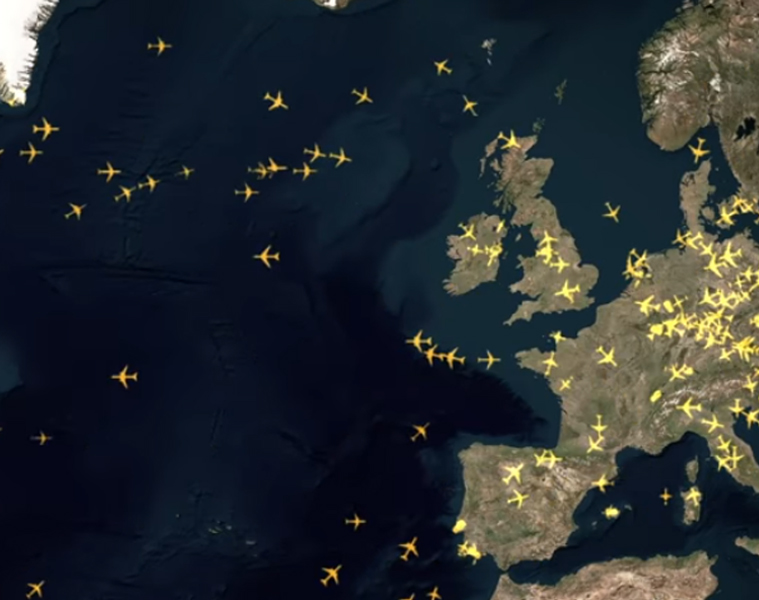 In a new video posted by Neo—a YouTube channel analyzing the world through interesting maps and complex graphics—there is a presentation of the ongoing coronavirus pandemic and its effects on the world, revealing and comparing images as captured from space using satellite data. Gathered map data featured in the video comes from Google Earth, CNES/Airbus, 2019 Microsoft Corporation, Planet Labs, and Maxar Technologies.
From the emergence of the Huoshenshan hospital located at the Caidian District in Wuhan, China, to runways becoming parking lots for grounded planes at Copenhagen Airport, Kastrup,  Denmark, shifts in global movements and challenges on a enormous scale, all of which resulted from the effects of the virus, are seen in the video created out of satellite data.
One key revelation the video shows is the data of declined industrial activity and traffic, recording the changes in nitrogen dioxide emissions throughout global lockdowns.
"In Europe, a decrease in emissions in northern Italy is clearly visible," the host states, while the video shows recorded images taken from January to March 2020. "When we look at China, the drop in emissions is also apparent, with a particularly strong change at the end of January, when the lockdown measures came into effect in many regions."
The video ends with a hopeful tone by showcasing encouraging clips of human response to the pandemic, from medical front-line workers being applauded, to a family celebrating a birthday while in isolation.
"It should also be noted that satellite imagery is just one way of capturing what is happening," the video continues. "Just as every event is captured in a number of different ways. As impressive as the big picture is, the small one can be too. For example, the many smartphone clips that show tragedy and frustration, but also hope and social solidarity in this difficult time."
As of April 16, the video has accumulated 4 million views with almost 6,000 comments on YouTube.
See the video here: