Versace F/W19: What's changed now that the fashion brand is under Michael Kors Holdings Limited
After Versace was acquired by Michael Kors Holdings Limited for over $2 billion, we've been wondering how Donatella Versace is running the Italian fashion house under its new owner. Will Versace lose its Versace-ness? Will there be a Versace x Michael Kors moment on the runway soon?
The answer to both questions is no, not really. Versace may have entered a new era but it's still pretty much holding on to its iconic looks (even if "KorsAce" makes for a catchy collab name). Based on its fall/winter 2019 collection, chain prints are still big for the Italian fashion label, as are the use of leather and bondage vibes. But there are some fresh spins too that make this runway presentation worth a closer look.
A different kind of frosting
Everybody loves sparkly things, and there's more of them to love here. Also, how could gold and silver look so good paired together the way Versace did? Belt chains, deconstructed harnesses as necklaces, safety pins, and now, gold bulldog clips? This might start a trend of some office supplies going missing.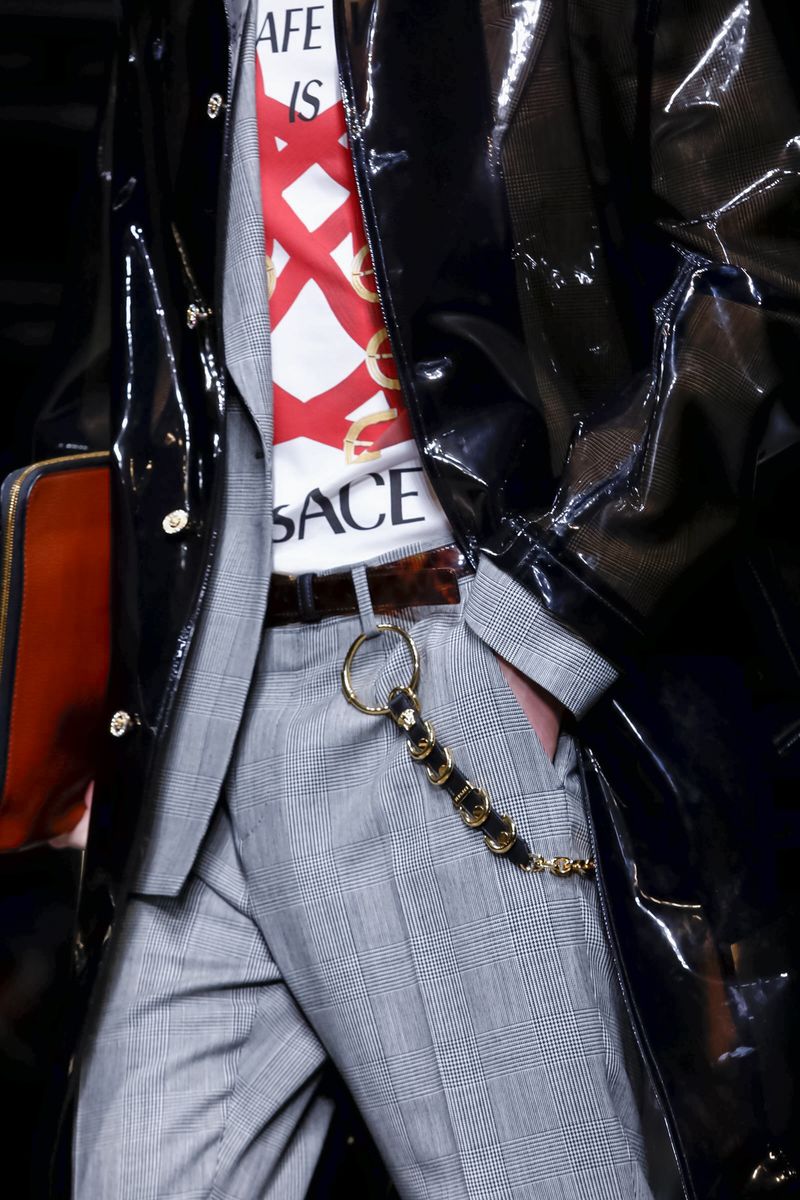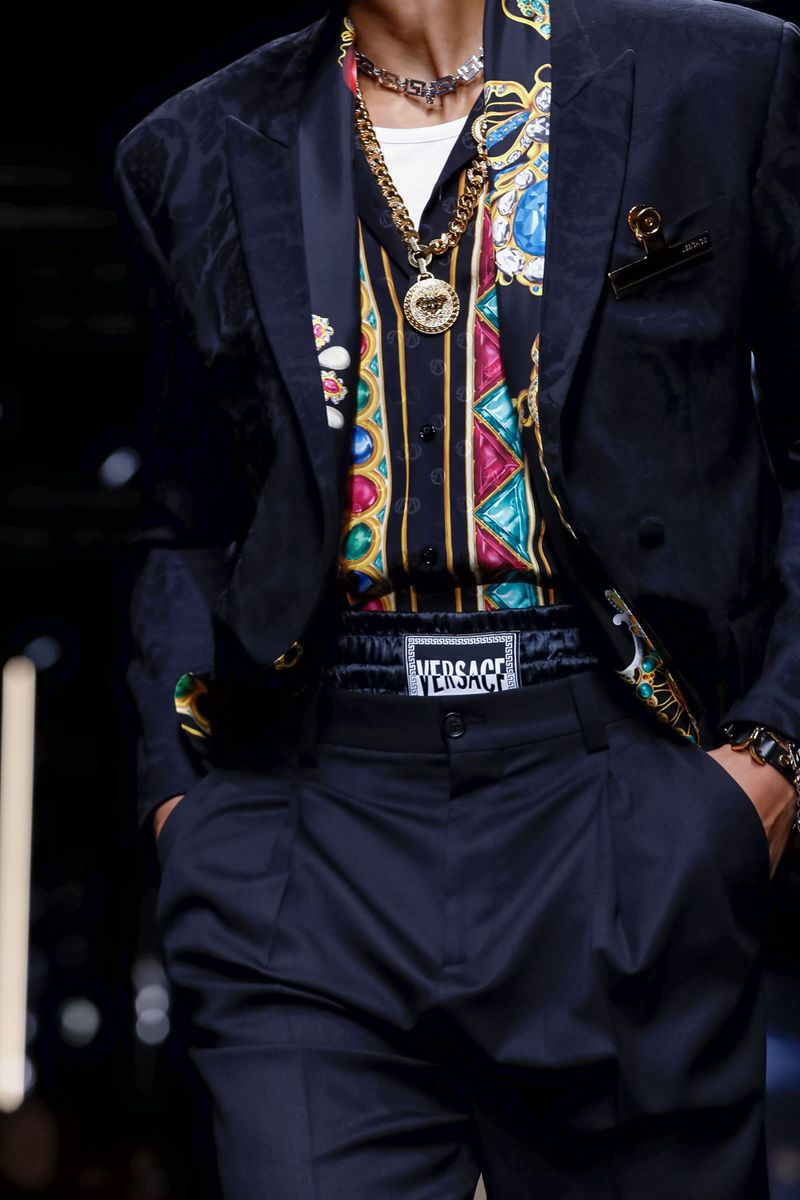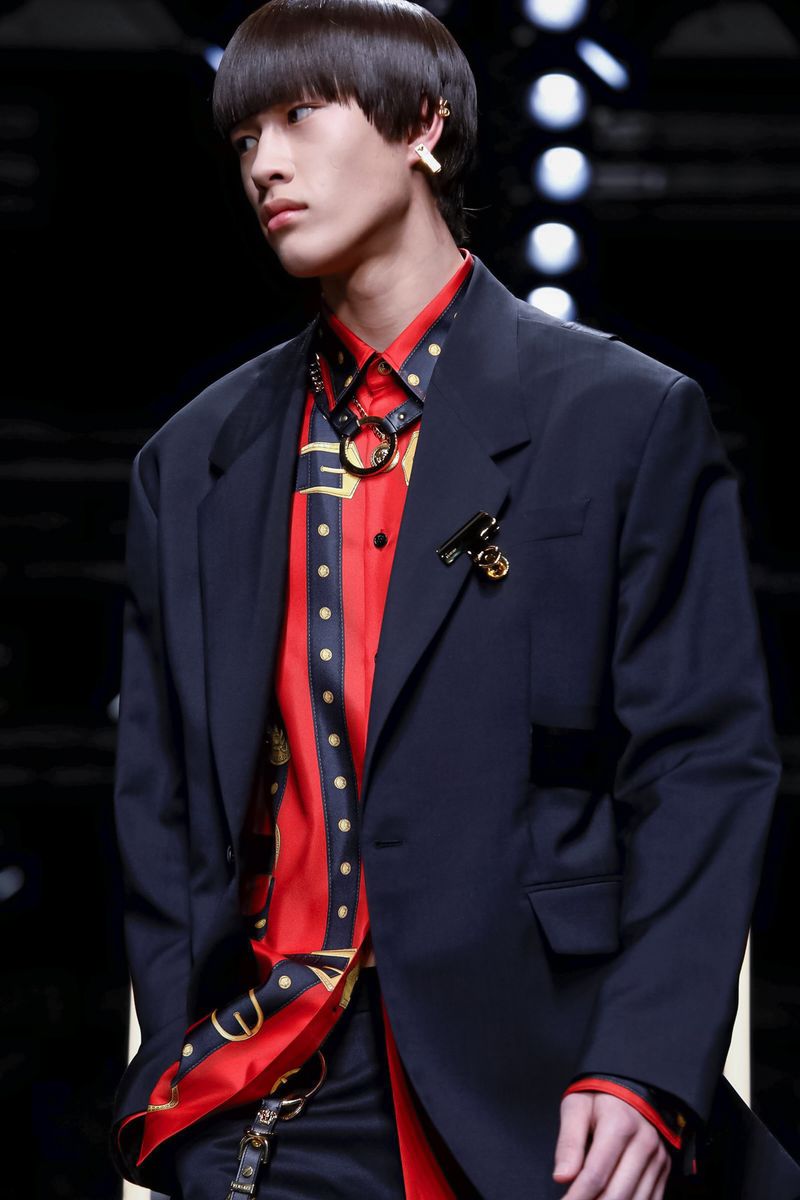 Images by Gio Staiano for NOWFASHION
Transparent clothing
This is not the first time I've seen the use of PVC on the runway, but look at how it works well with the Versace brand: darkly sexy, mysterious, but still wearable outside the bedroom.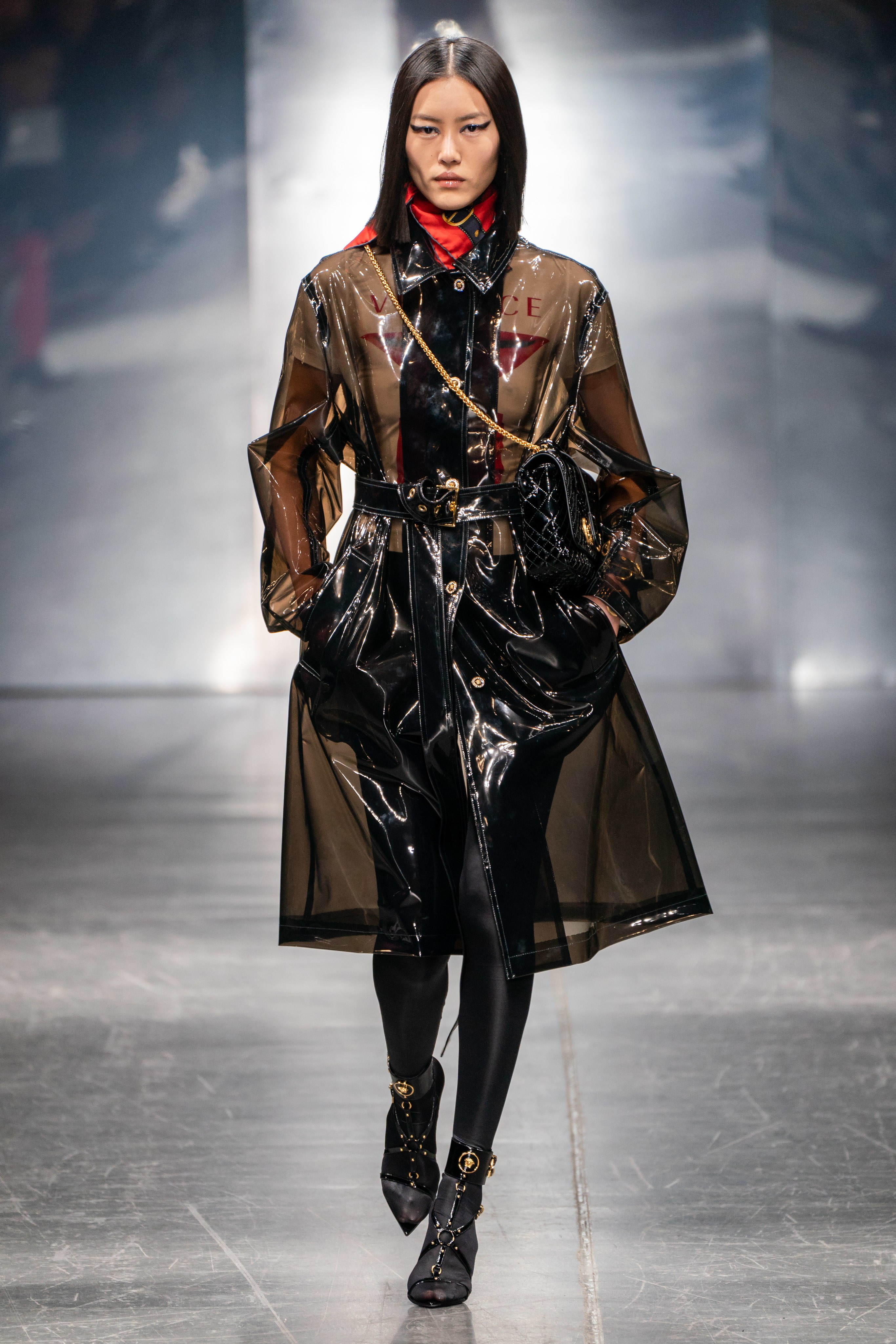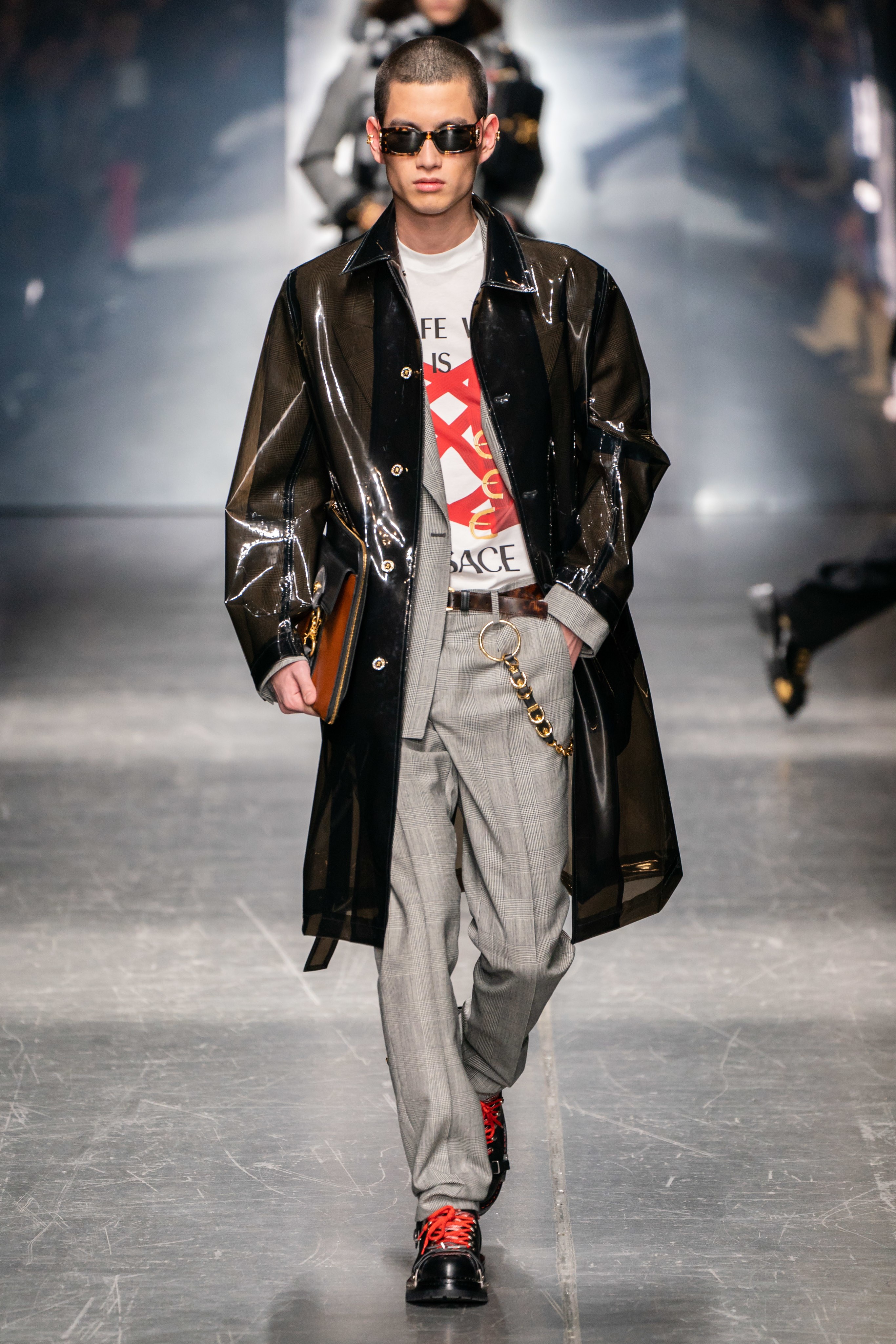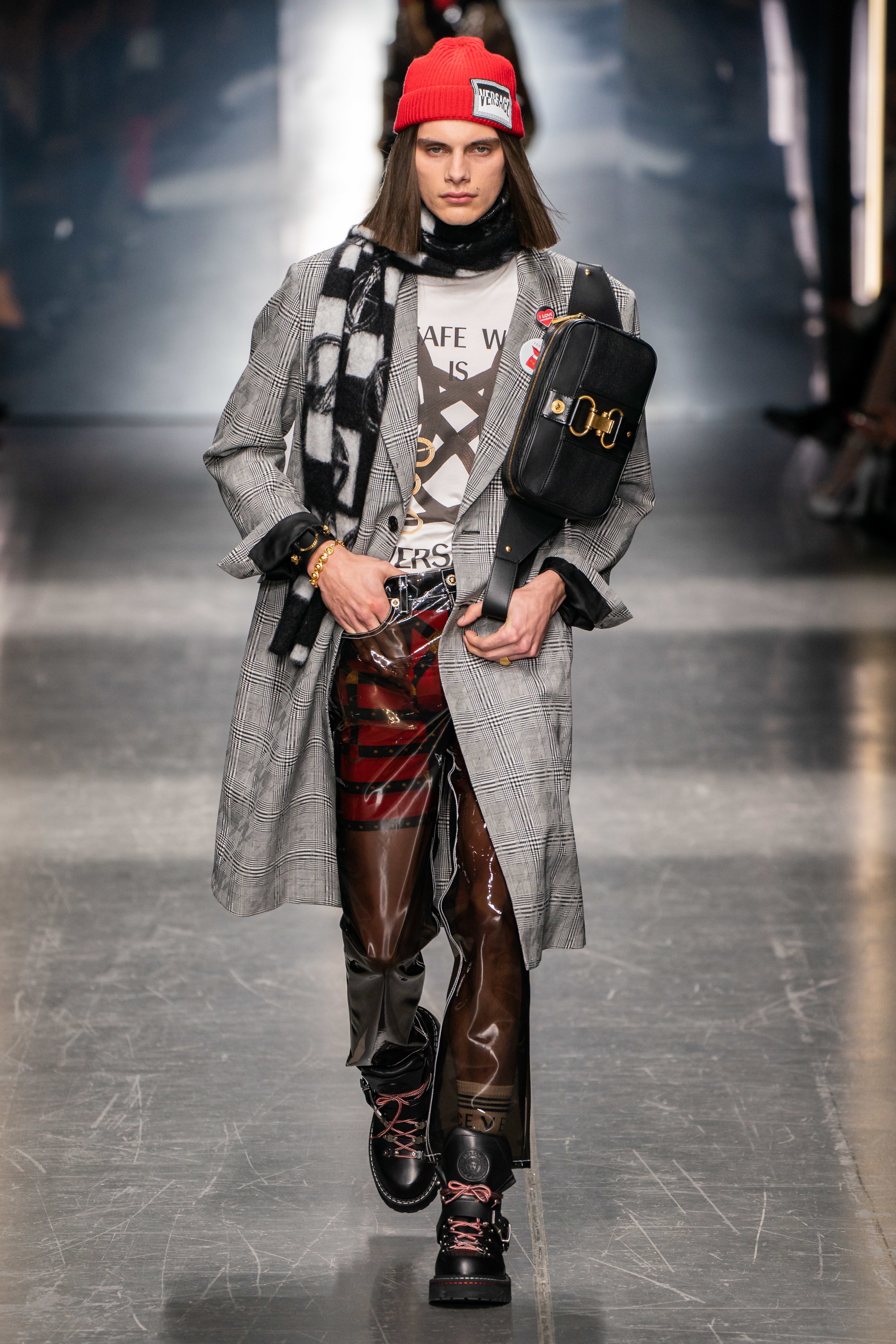 Images by Alessandro Lucioni / Gorunway.com
Ford collaboration
I'm not sure if this is a very Versace move, but it sure is eye-catching. From shirts and hoodies to jackets and accessories, it's not hard to miss the iconic logo of the vehicle company.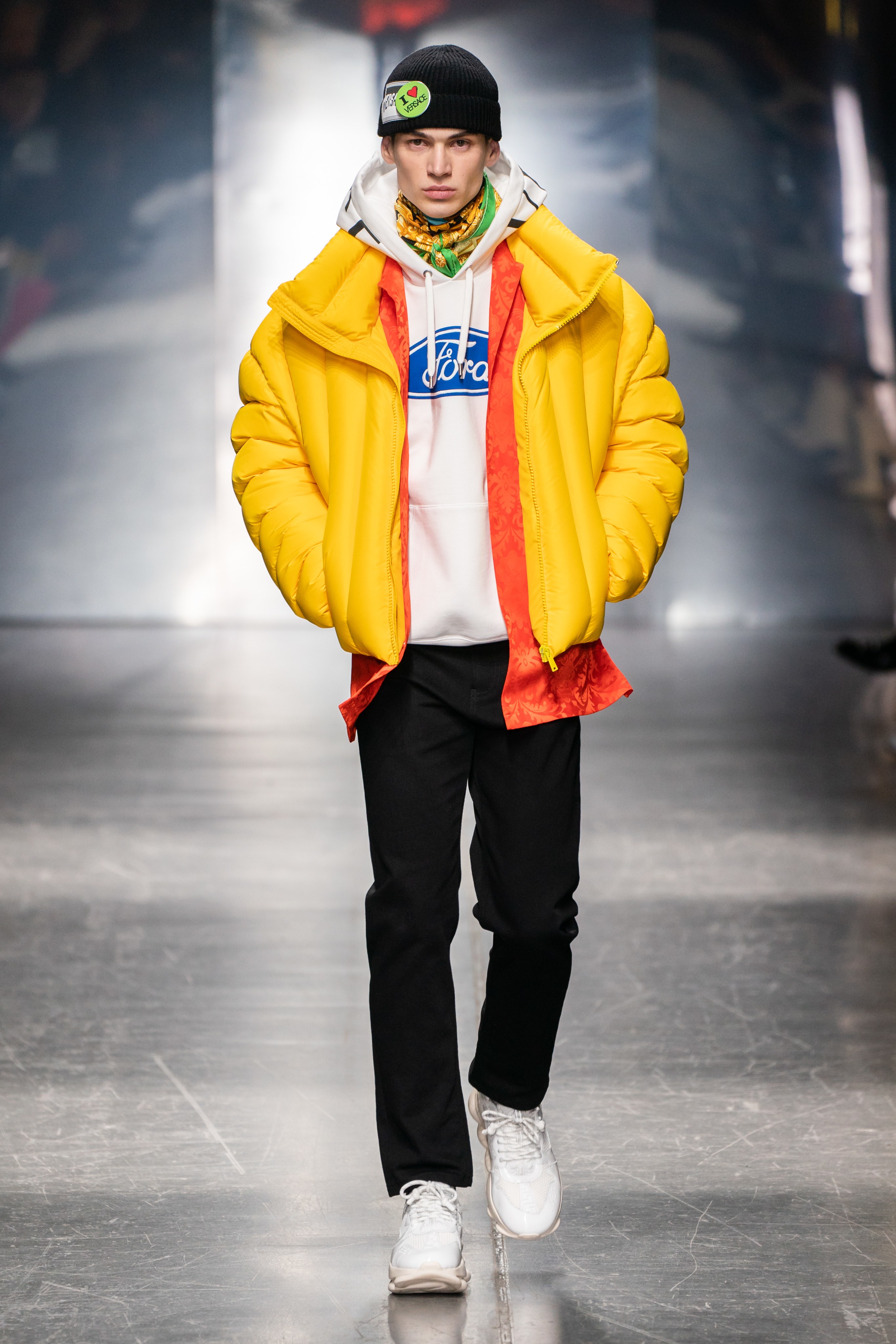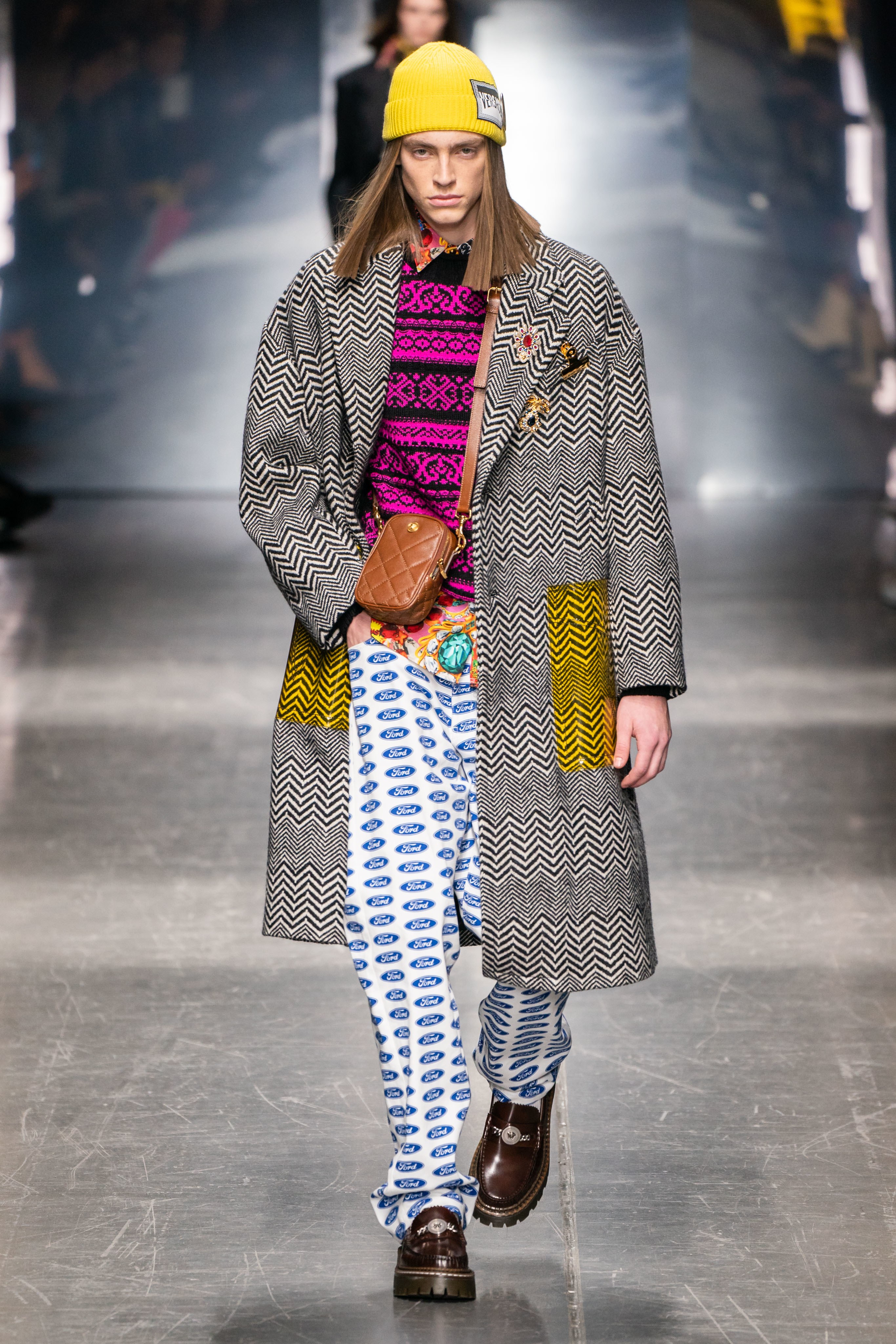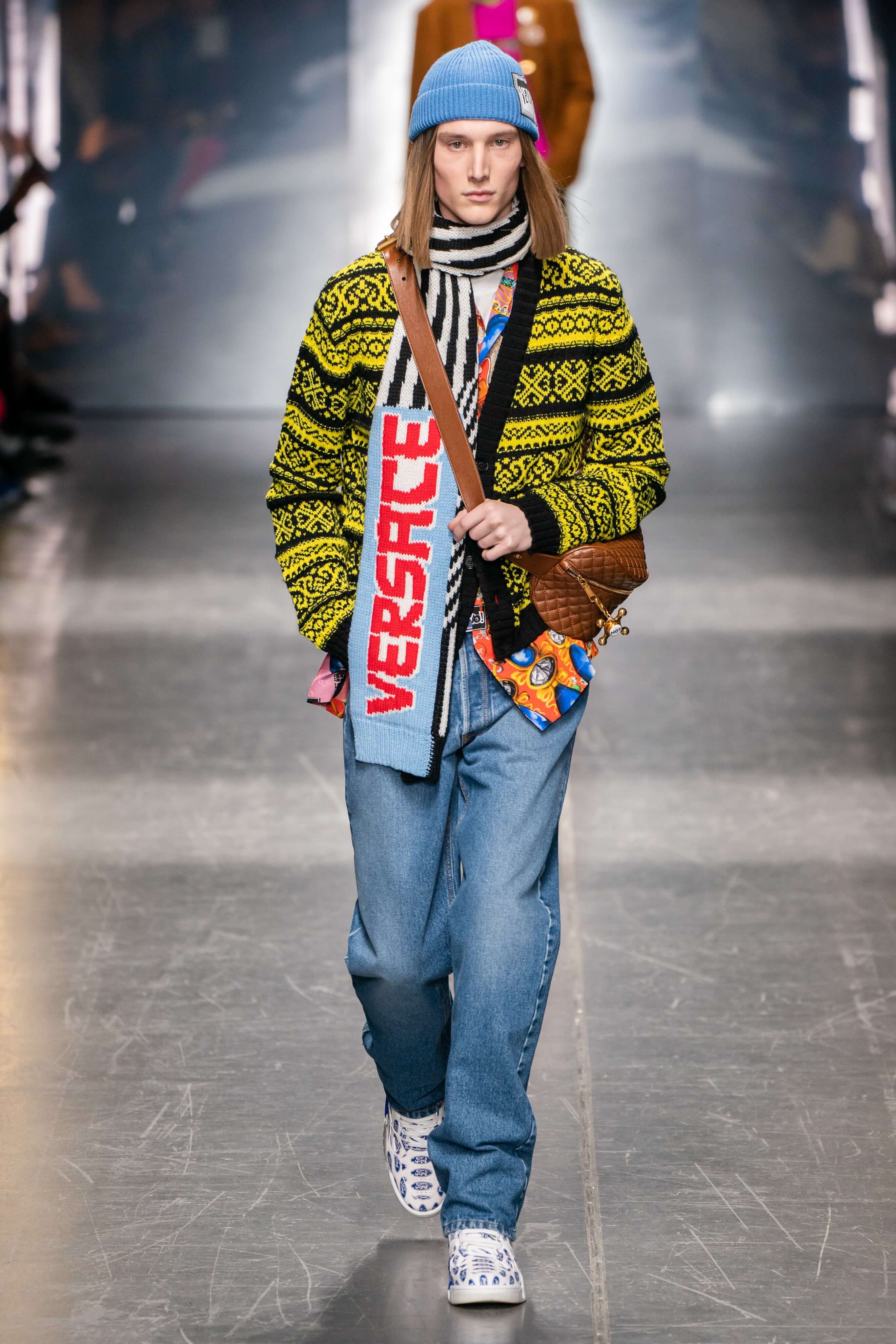 Images by Alessandro Lucioni / Gorunway.com
The "lace mat"
Although it looks like a lace-edged camisole for men, I can't help but think of Versace's new layering piece as a wearable placemat. (If that sounds like shade, then I've pre-read my own self for when I finally wear a version of it in the future.)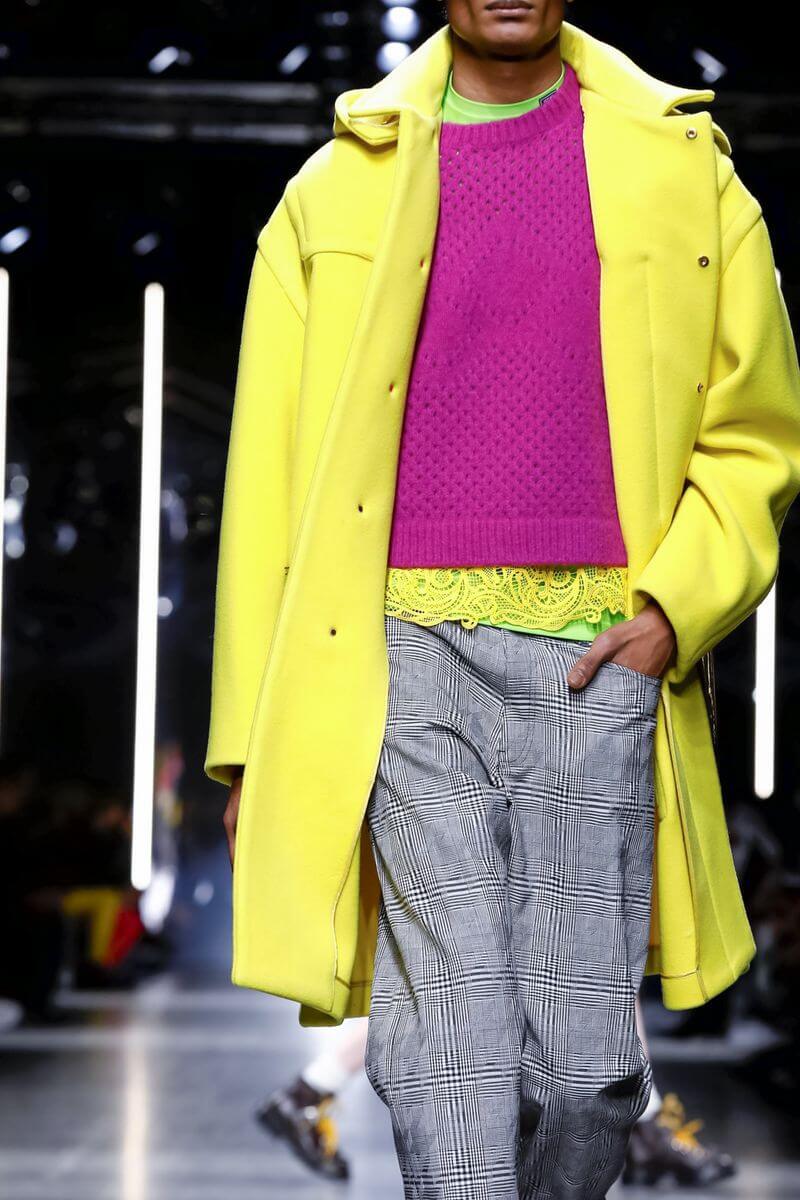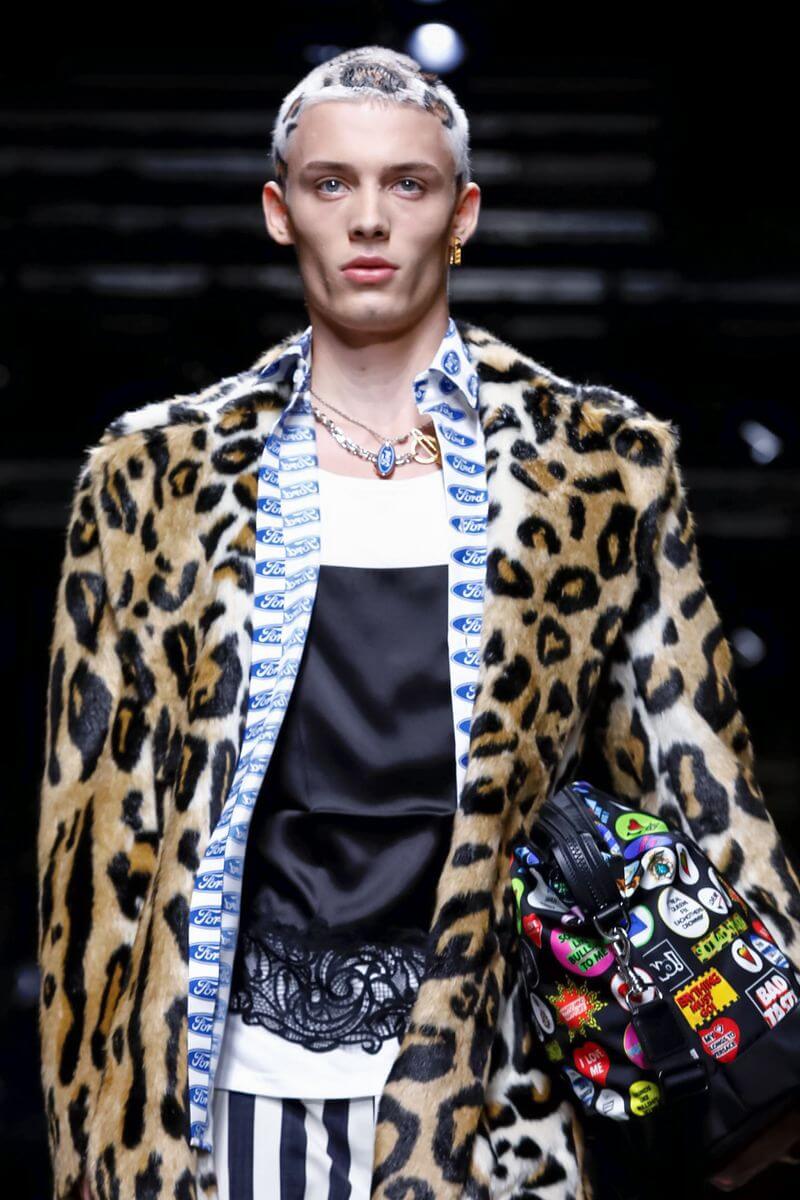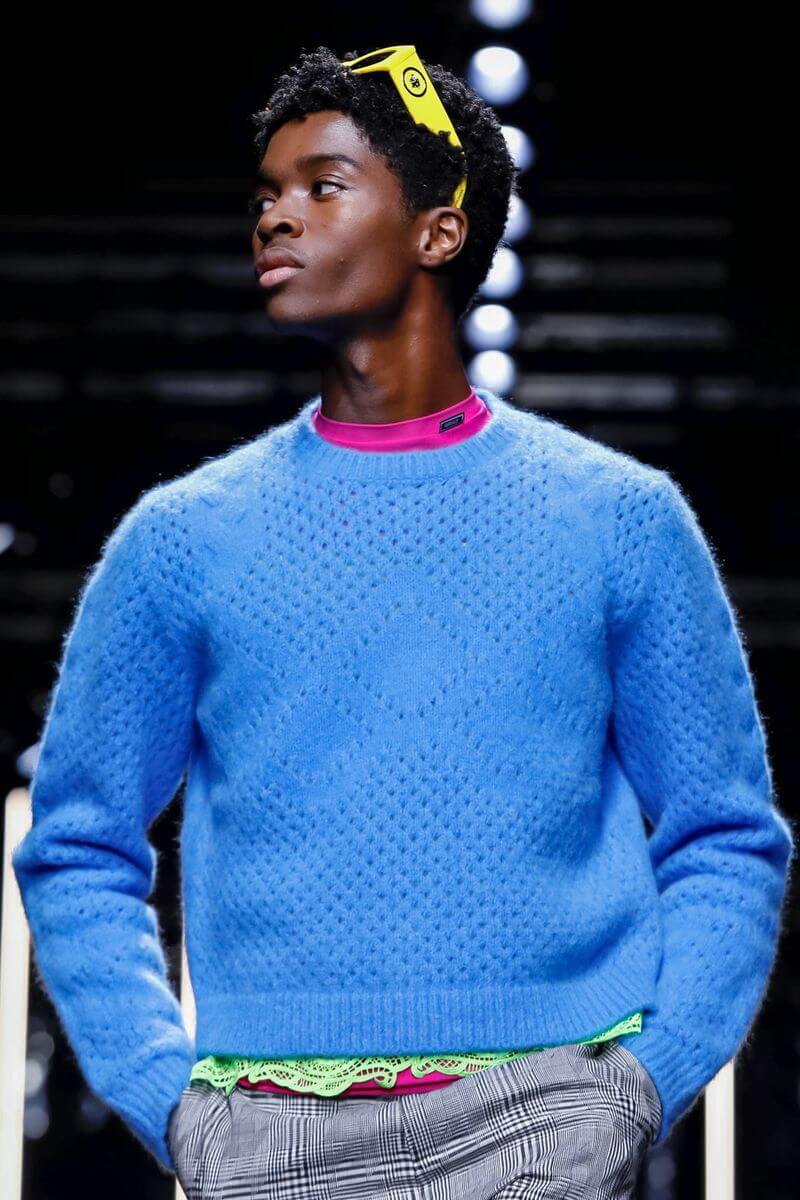 Images by Gio Staiano for NOWFASHION
Fashion boxers
I'm a little biased with this, because it is my dream to wear a pair of no-frill shorts, if only I had perfect legs. Versace had its boxer shorts partnered with blazers and peeking from atop trousers, which is my fantasy OOTD.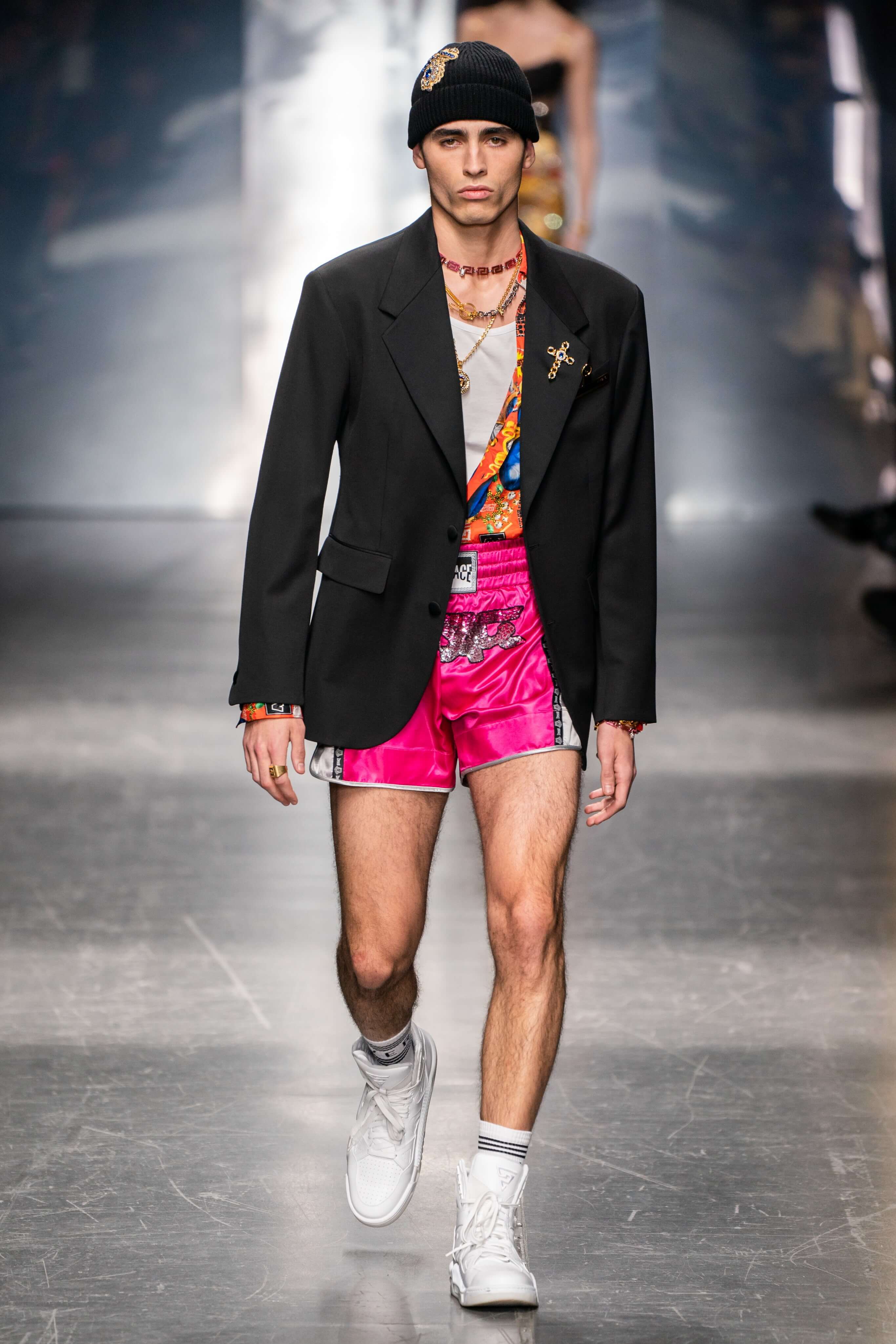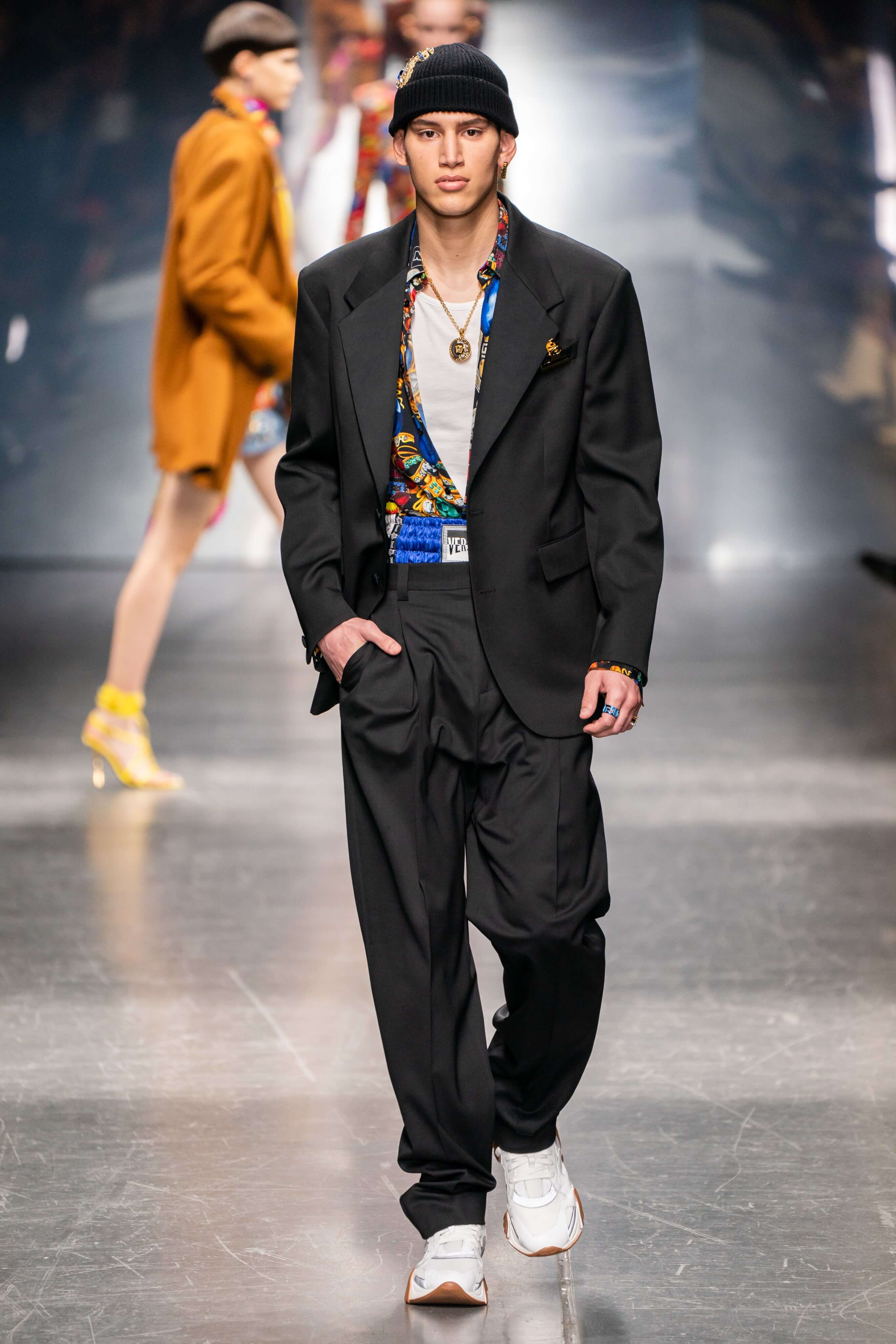 Images by Alessandro Lucioni / Gorunway.com
Header image by Valerio Mezzanotti