Here's how to watch H&M x BGYO's futuristic concert 'Celestial Spaces'
Happening Sept. 24 and 25
After bringing Don't Blame the Kids to the spotlight as their first-ever Filipino collaborator, Swedish retailer H&M continues to champion local talents with "Celestial Spaces," a virtual concert event starring P-pop group BGYO.
Mark your calendars as Gelo, Akira, Mikki, JL, and Nate delight us with a 45-minute futuristic concert full of singing and dancing happening this Sept. 24 and 25 at 8 p.m. Viewers will also get a chance to get to know each member as there will be quick chats with the boy band between performances.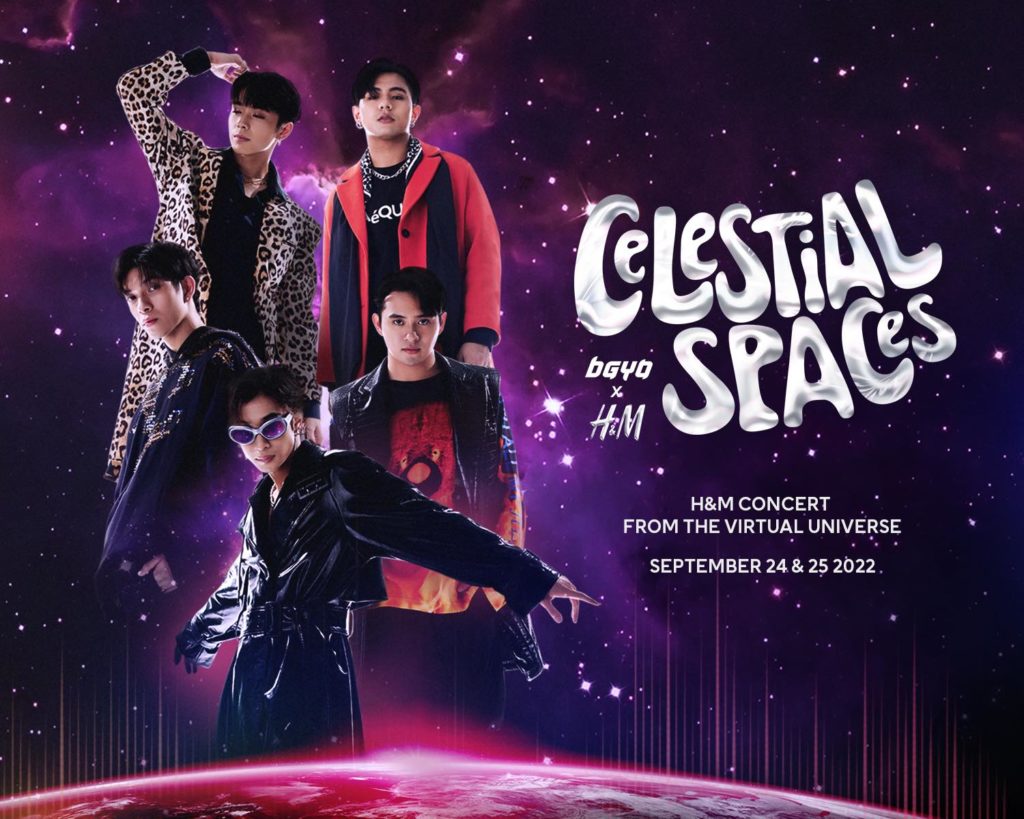 Aside from inspiring music, BGYO will be dressed in current and previous collections of H&M during the concert, prompting audiences to cop their looks.
Don't miss this exclusive one-weekend-only virtual event and secure your slot by signing through this link. Registrants will also get the chance to win exclusive merch and VIP tickets to the viewing party with BGYO.