Resort living in the city? Here's a Cebu property offering life with a view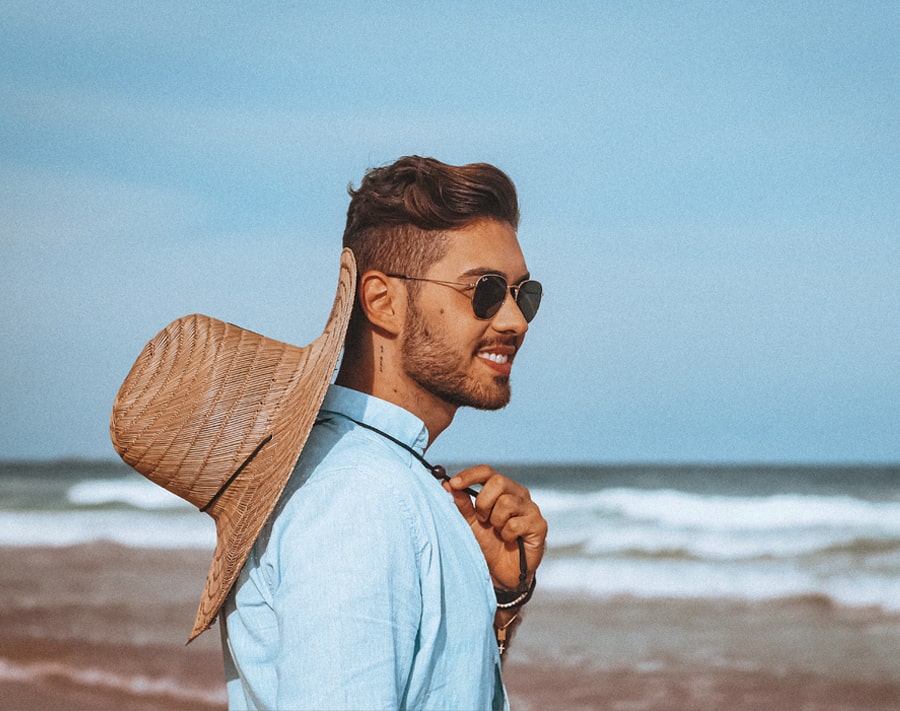 Amisa Private Residences launches newest addition with Tower D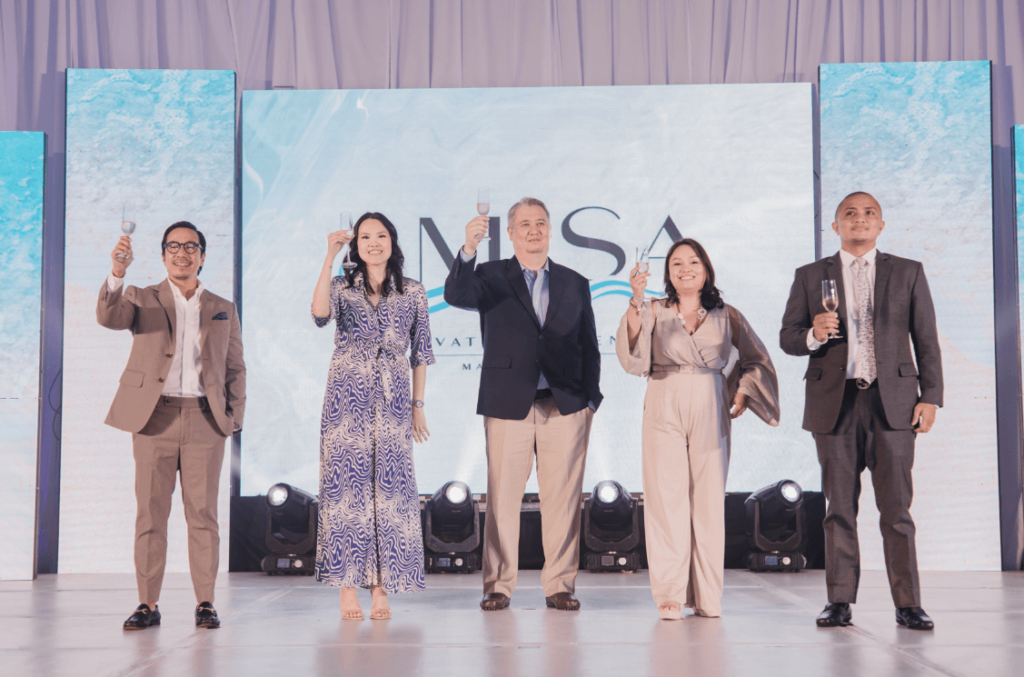 Life with a view. That is the promise of Amisa Private Residences, a pioneering business-leisure project of RLC Residences, the residential division of real estate giant Robinsons Land Corporation. Strategically located at Punta Engaño in Mactan, this resort-inspired property offers an unobstructed panoramic view of Magellan Bay, the Olango Island, and the Hilutungan Channel, providing a scenic seascape of Cebu.
Amisa means beautiful, and RLC Residences is in the business of building beautiful and well-designed homes. With the launch of its newest addition, Tower D, Amisa Private Residences becomes your veritable luxurious vacation home where business and leisure pursuits are stylishly embedded and designed together to offer life with a view.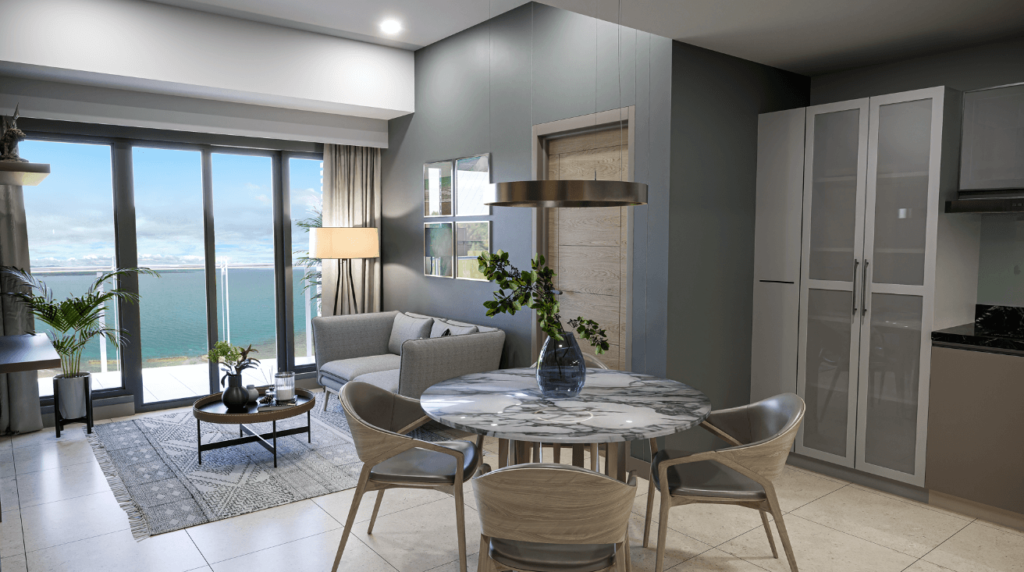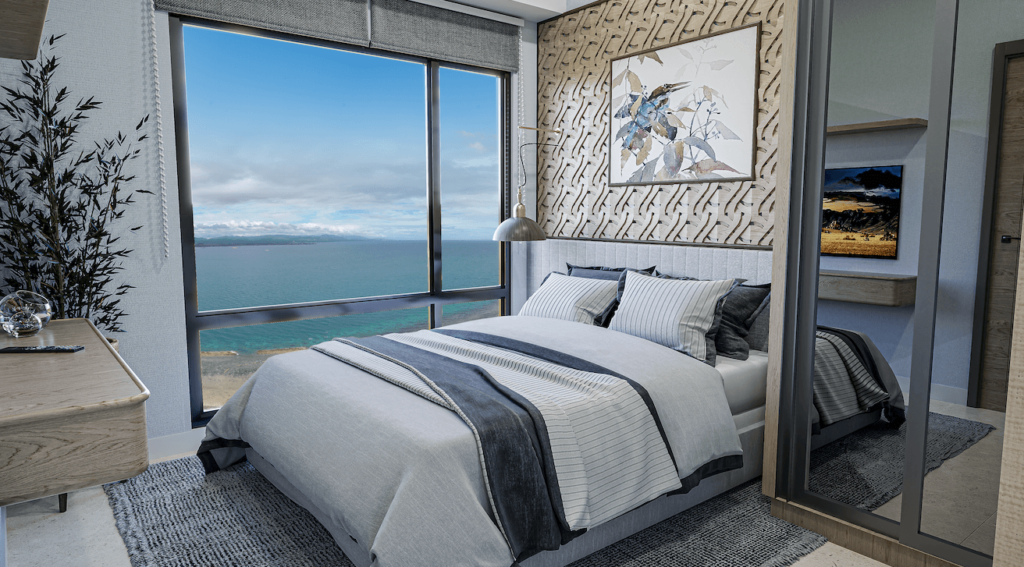 With Cebu at the center of ongoing developments for RLC Residences, Amisa reinforces Robinsons Land Corporation's dedication to its roots. "Cebu is truly a place we hold close to our hearts at RLC Residences. The father of the JG conglomerate, of course, has his roots here because this is where he actually started the business," tells Richard Sotelo, Senior Vice President and Business Unit General Manager of the Residential Division of Robinsons Land Corporation, during Amisa Tower D grand launch held recently at Dusit Thani Mactan. "Cebu reminds us of our humble beginnings, as well as how far we've come together. And that's why we keep our projects here at a slightly more special level than others."
Seeing the beauty of the province, RLC Residences is currently preparing more projects for Cebuanos looking for properties that provide the best of what life has to offer. With this, Amisa hopes to further strengthen its relationship with the market as RLC Residences continues to produce condominiums in Mactan and nearby cities.
"It is the perfect location for leisure and business," says Stephanie Anne Go, Business Development and Design Head. "For leisure, you all know that you have access to the beach, you have access to all the cultural hotspots of Cebu, and of course, for business you have all the destinations you need and more importantly you're very accessible to Mactan International Airport. You really have the ability to juggle leisure and business when you're at Amisa Private Residences."
With its proposition of "Raise, Live, Connect," RLC Residences continues to strengthen its position as the leading developer focused on customer needs and welfare. "It's all about high quality living and creating well-designed, beautiful properties in terms of architecture and amenities, in support of how we live our lives to the fullest," tells Karen Cesario, Marketing Head and Chief Integration Officer. "Because part of having the best life is knowing that you have an integration in your lifestyle, your passions, and your interests. We play many roles in our lives and it is very important that we stay connected to what truly matters to us."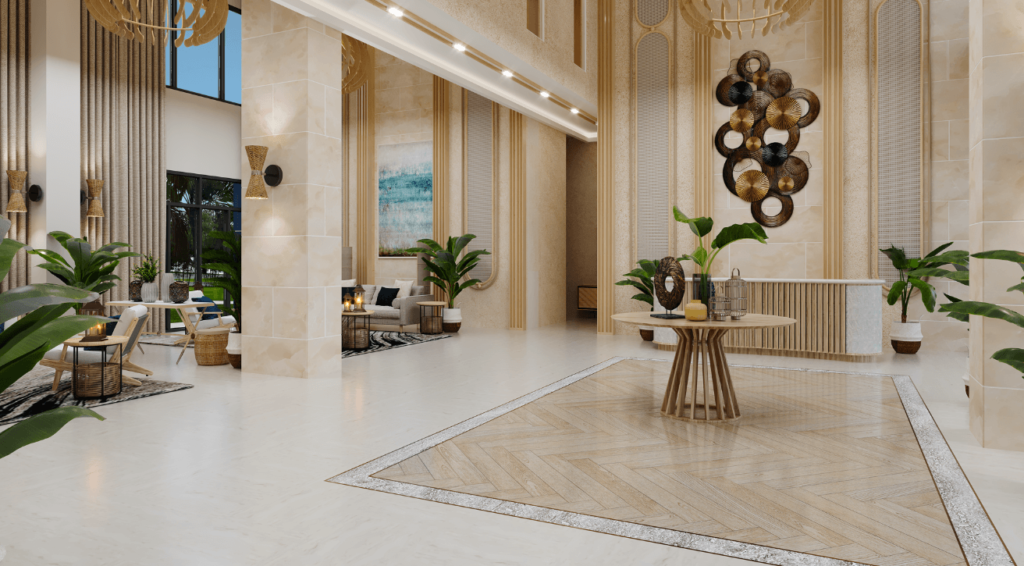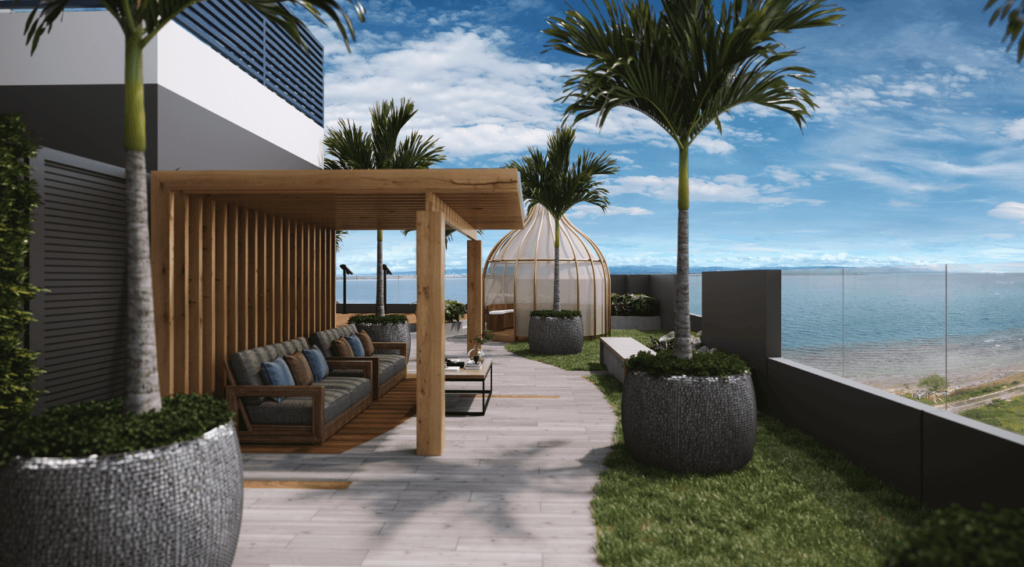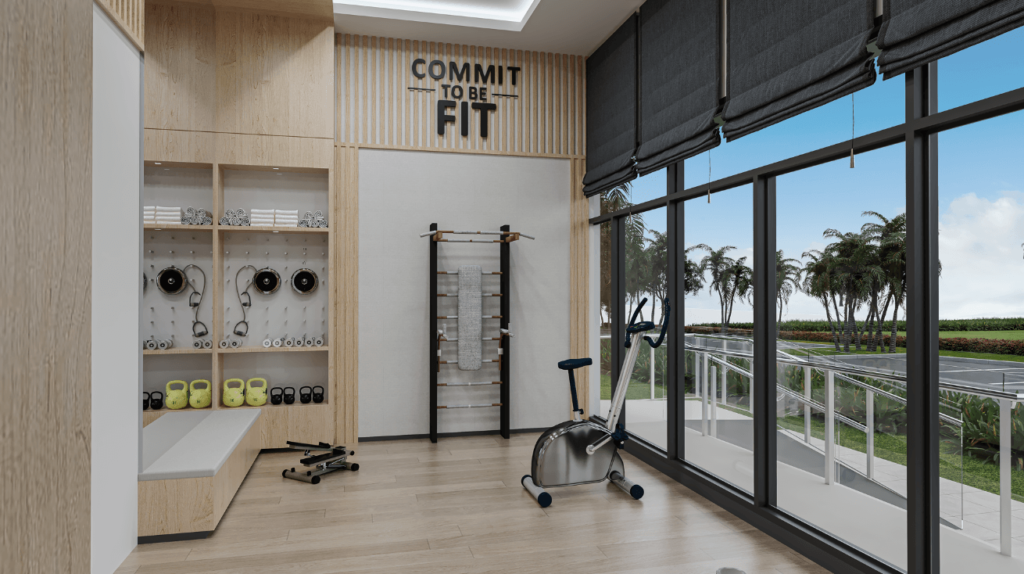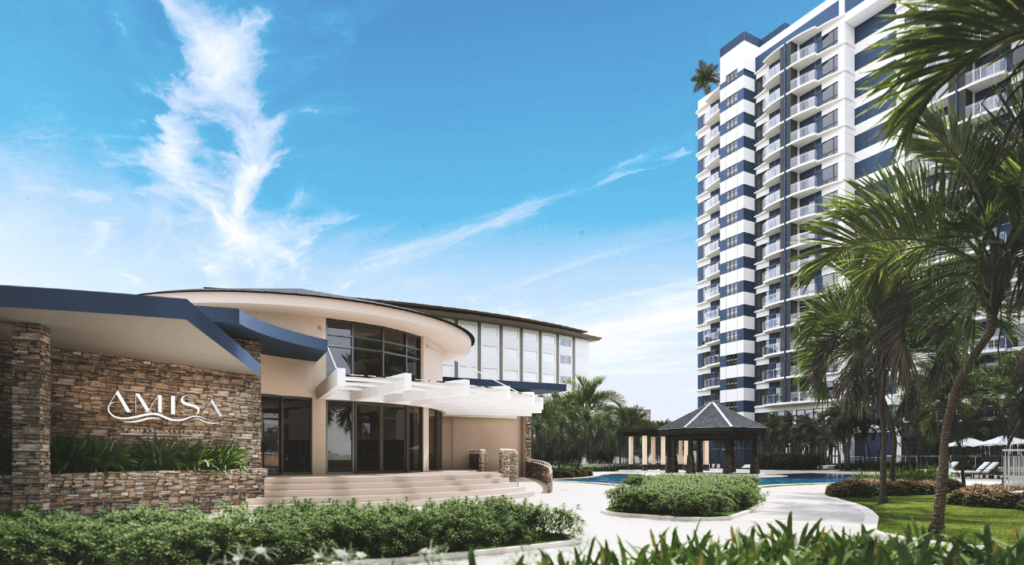 Smart living at its finest
The 30-hectare property of Amisa Private Residences bodes well with owners who are looking for a luxurious private city home that easily connects to Cebu's sought-after resort lifestyle. As of the moment, there are three existing towers, with a fourth vertical to rise in the coming years.
Amisa Tower D, the newest 16-storey residential building, comprises several unit specifications including studio, one-bedroom, and two-bedroom units with balcony. Each floor houses 12 mixed flat-type units with eight one-bedroom, two studios, and two two-bedroom units with areas ranging from 40 to 83 sqm and prices from P5.8 million to P16.1 million.
"One of the key changes we noticed during the pandemic is that, since the home has become a lot more important not just for it being a home but also for some being office, people prefer larger spaces," answers Sotelo on Amisa D's preference for more one-bedroom units. "It's noticeable not just in the demand we've been getting, but also with our other projects. So which is why we've decided to shift the unit mix to be more skewed toward larger sized units because that's what people are looking for and so far they are responding well with it."
With the new addition, residents have access to the clubhouse, grill area, swimming pool, jogging and biking paths, multi-purpose court, private theater, fitness center, and the Sky Lounge on the rooftop that offers a refreshing 360-view. Other key highlights with the new units are the increased window sizes, frosted glass kitchen cabinet doors, glass shower enclosure, washer/dryer provision, glass balcony railings, work-from-home provisions, and smart home features.
Homeowners are also entitled to hotel perks from the nearby Dusit Thani Mactan Resort including eligibility for the Dusit Gold card, which avails hotel discounts, massage and spa services, and beach access, to name a few.
At its core, RLC Residences brings its trademark smart home features to Amisa Tower D with all units fully equipped with devices for utmost security and efficiency including smart lock, smart light, and audio/video intercom system.
"We're giving you a smart life in RLC Residences. Wherever you are, whether you're at the beach, or you're outside in a different place for business, you can actually access your home and your appliances via your smartphones," notes Go. "More importantly, we have the connectivity to support that because Amisa is fiber optic ready. It really allows you to juggle business and leisure as you like. And more than the experience that we're giving you, the unit itself is upgraded with a smart home, allowing you to work at home wherever you are."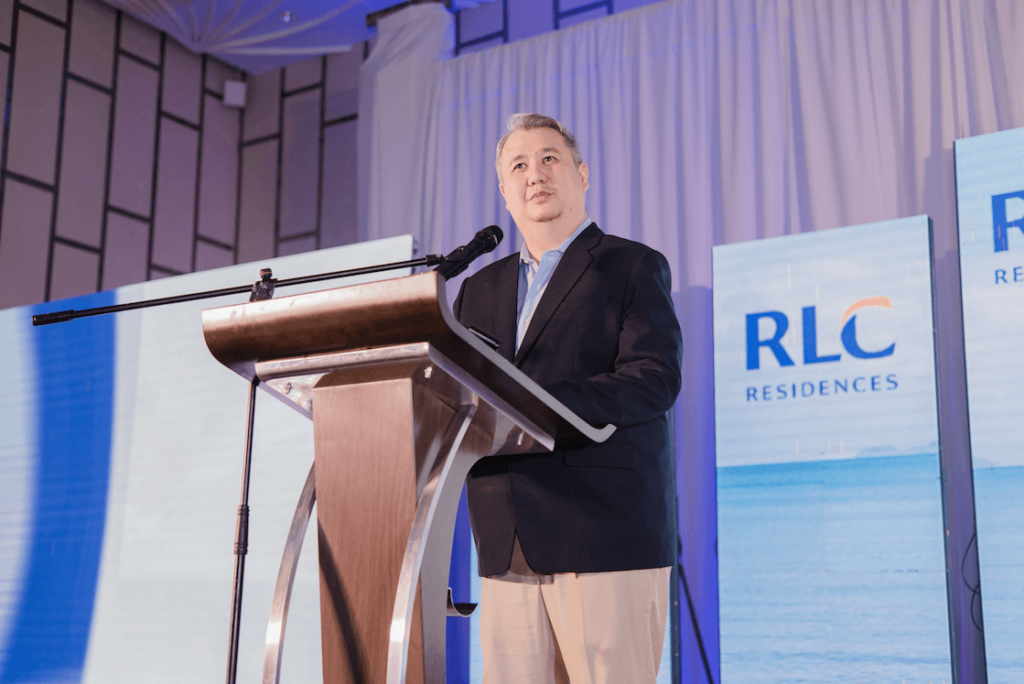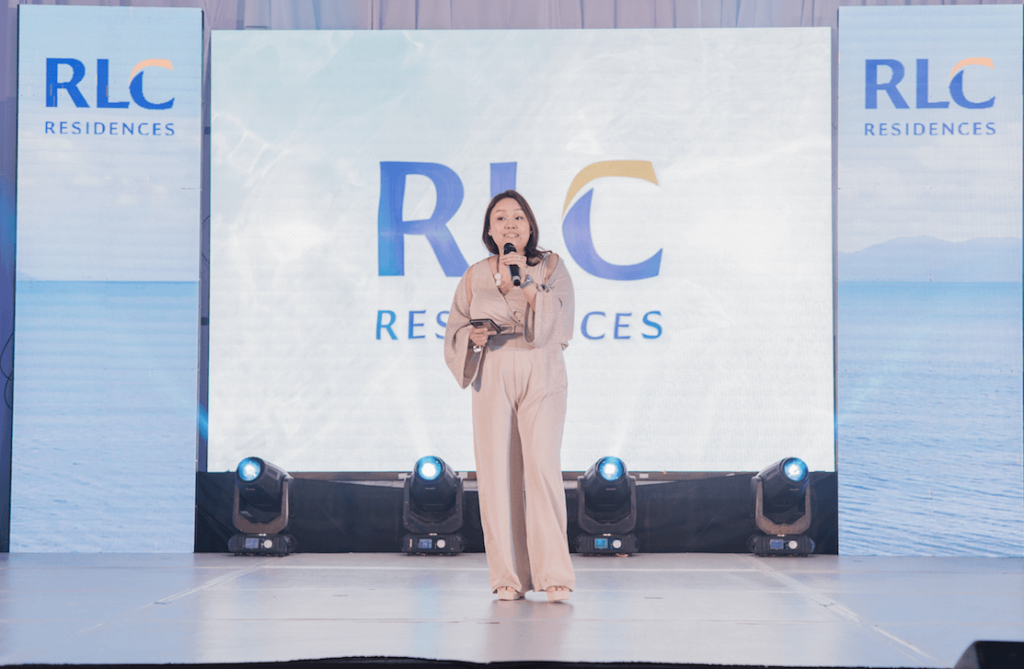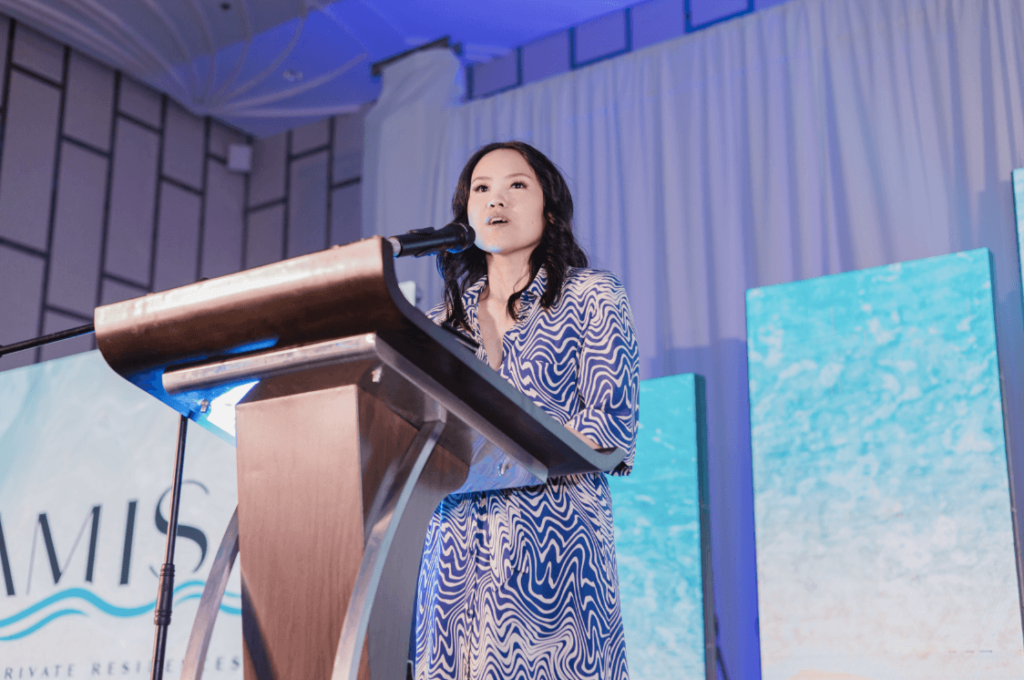 Commitment to the environment
With Typhoon Odette's aftermath and Amisa Private Residences being designed and built around nature, the developer's proactive stance on sustainability has launched initiatives that support and protect the environment. At large, JG Summit, Robinsons Land Corporation's parent company, aims for Environment, Social, and Corporate Governance (ESG) to play a big role in its current roster of projects as well as fully-embedding sustainability into future developments.
"It's a lifestyle choice. It doesn't help even if you have that mindset and your environment doesn't support you," notes Cesario. "At RLC Residences, we have partnered with Humble Sustainability to help with the decluttering program with our residents. It's all part of the Green Certification as we try to carry sustainability living up to dwelling."
With Humble, a start-up company championing circular living, the initiative encourages responsible decluttering while being an eco-conscious space-saving solution to homeowners, residents, and tenants of RLC Residences. Also, specifically to Amisa, certain initiatives like solar power for common areas have already been installed.
"We didn't cut any corners in making sure that Amisa Tower D stays true to RLC Residences' brand promise to 'Raise, Live, Connect.' We are so proud to launch a project such as this because this is truly the best property one can ever have in Mactan, whether it be a private home or a source of passive income," Sotelo ends.
Visit the Amisa showcase on the ground floor of Robinsons Galleria Cebu. For more information, visit their website at www.rlcresidences.com, or follow their official accounts on Facebook and Instagram.