Adidas Originals x Balenciaga: The powerhouse collab to covet next spring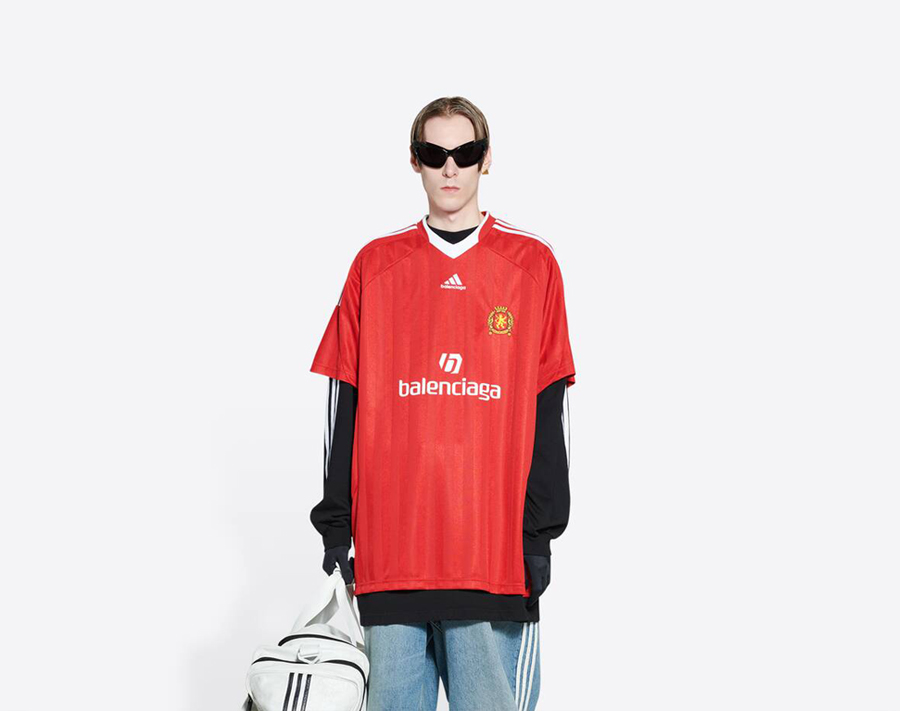 Inspired by late 90s and early 2000s
Adidas once again takes its stripes to the next level with its collaboration with Balenciaga for the spring 2023 collection.
Earlier this year, Adidas partnered with Prada for a Re-Nylon collection. A month after, the sportswear brand dropped a release with Alessandro Michele for "Exquisite Gucci." Now, Adidas Originals allies with Balenciaga for a millennium-inspired collection.
"Colliding Balenciaga's inimitable aesthetic vision with the iconic fervor of the Adidas archive, the partnership will see the fashion house subvert and reinterpret the signature DNA of the three stripes," confirms Adidas on their website.
Presented during their NYC show, Balenciaga presented a parade of their collab with Adidas consisting men's and women's apparel, accessories, and footwear.
Standouts were track suits sporting Adidas' trefoil logo with "Balenciaga" underneath, oversized denim jackets with stripes on the sleeves, an iteration of the triple S sneaker, and a small-fit Balenciaga hoodie which were all presented towards the end of the presentation.