Here's how to have a masculine and strong eyebrow game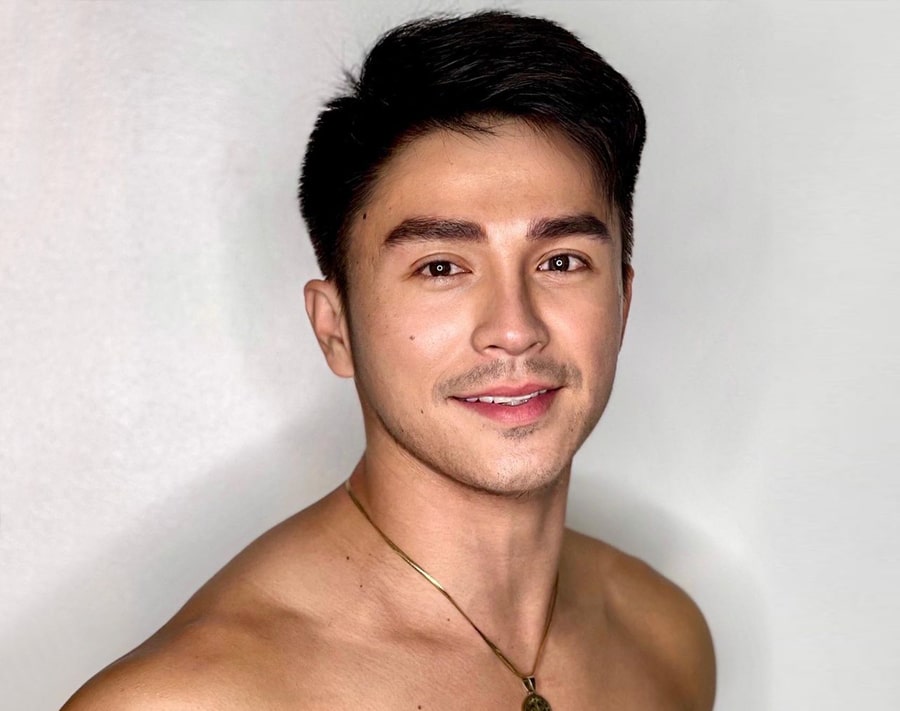 Paolo Maranan's Brusko Brows is the answer
Nowadays, people are getting more aware of the benefits one can get from looking their best. Whether it's through clothes, hair, or grooming, many individuals are putting more effort in looking spruced-up.
It is no secret that a lot of men get their brows groomed either in barber shops or salons. A well-groomed brow is not only a testament on how one takes care of himself but also knows that brows do a good job of framing the face.
For celebrity makeup artist Paolo Maranan who has done grooming for A-list actors like Dingdong Dantes and Piolo Pascual, well-groomed brows are not only for aesthetic purposes, but it is also a reflection of one's disposition. "It [well-groomed brows] gives self-confidence, inner glow, and a boost to face the day. The eyebrows are also the strongest tool of non-verbal communication. We use them to express anger, sadness, confusion, joy, and most importantly, our character," he shares.
Having studied the art of microblading, Paolo shares that he has always been drawn to male brows. "As a student, I have always excelled with men's brows. I always felt men's brow grooming or its market have always been neglected because of this stigma that eyebrow grooming is only for women," Paolo shares. Because of this, the makeup artist took it to himself as a challenge to put up Brusko Brows—a service that offers eyebrow microblading that caters specifically to men. Its matra and goal is to make brows still look natural and manly at the same time.
Brusko Brows has been catering to men in need of grooming since October last year. "It was a home service, and had my second male client within the same month. Then after getting a positive feedback, I launched Brusko Brows. The name 'Brusko Brows' was coined by my co-artist Martin De La Paz, which I really liked, and which just felt right," the founder said.
Garage had the chance to talk to Paolo and get more information about the services that Brusko Brows offers. He walked us through the perfect brow shape, the pros and cons of microblading, as well as the preparation for the service. Read through our conversation below:
What makes good eyebrows for men?
Correct size, thickness, and shape based on existing brow hair proportioned to face shape, eyes and not to forget, lifestyle of the person. A natural looking men's brows will never go out of style, but for few people who want a more on-fleek/defined brows, natural looking style won't be desirable. So lifestyle should always be considered.
What are the advantages of microblading?
Microblading is time saving. Many can identify the benefit of this. It takes minutes and sometimes hours grooming the brows, and some people do it every single day. It is also semi-permanent. So compared to permanent tattoos, microblading doesn't change color. It only fades creating a more natural look that lasts up to two years. Since it's semi-permanent, it won't also wipe off when one perspires, especially when working out.
What are the disadvantages of microblading?
Microblading creates microscarring. This is totally reversible as long as it is done right by a brow expert. The skin creates new layers, thus making the pigment fade.
 

 

 

View this post on Instagram

 

 

 

 
Is it painless?
Yes, it is! We use a top quality FDA-approved topical anesthesia that is easily absorbed by the skin. It only takes 15 to 20 minutes then the procedure can be started. Unlike some low concentrations of lidocaine, we use a BLT gold standard combination of anesthesia which has 10 percent lidocaine.
Is eyebrow microblading a one-size fits all?
It is personalized. Clients' brows are measured, and brow design is made based on the existing brow hair, eye shape, face shape, and lifestyle.
Does Brusko Brows offer other services?
We also offer aesthetic treatments like HIFU (Hi frequency focused ultrasound) for anti-aging and lift. We do have facial services as well like BB glow and carbon "black doll" facials. For semi-permanent makeup (SPMU), we have lip tints for men and women. We also cater to women, as a master artist and eyebrow expert, I do ombre brows shading and eyeliner as well.
What can we look forward to Brusko Brows in the near future?
You can expect Brusko Brows to have its own products catered specifically to men's grooming not only for brows and hopefully have our official Brusko Brows Clinic.
Getting one? Paolo also listed down some of the preparations needed should you decide on availing their services which you can find below.
Do not drink coffee, alcohol or energy drinks 24 hours before treatment.
Do not take blood thinners such as aspirin, niacin, vitamin E, ibuprofen, fish oil (Omega 3) or vitamins 48 hours before treatment.
No waxing two to three days before treatment.
Do not tan or have intense sun exposure three days before treatment.
If a person uses local retinoid products, these must not be used at least three days before treatment.
Botox and fillers on the forehead, temple, and eye area should be avoided two weeks before treatment.
No chemical peels and laser peels, dermabrasion or any other intense treatments two months before treatment.
If a person uses Accutane to treat acne, treatment may be performed six months after the completion of therapy.
Featured image source: Brusko Brows Instagram account