LOOK: This limited edition timepiece is inspired by the Philippines' majestic sunrise

Welcome the second Philippine limited-edition Seiko Prospex
One of the most well-known Japanese watch brands in the world welcomes the new year with the launch of "Seize the Sunrise" campaign. This campaign features the second Philippine limited-edition Seiko Prospex and four additional releases in the collection. 
Aside from the drop of the new watch iteration, this launch, in partnership with non-government organization Reef Check Philippines, aims to preserve the country's marine wildlife and habitat as the portion of the sales made in the Prospex series will go to conservation efforts of the brand.
"In the past 30 years, we've already lost 50 percent of all the coral reefs in the world. And scientists who have been studying this are saying that if we continue living the way we are living right now, or if we don't change at all, or if we get worse, we are going to lose 90 percent of all coral reefs in the entire world," shared Vani Vergara, president of Reef Check Philippines.
During the launch last Jan. 11, 2022, the event was joined by guests who shared the same vision of Seiko's "Keep Going Forward" movement. Watch collector Jordan Bergatin was present, as well as content creator Wil Dasovich and basketball phenom Kiefer Ravena.
"We're all in a professional setting, and it goes a lot if you are punctual. It means that you show a lot of respect for your time and other people's time as well. Not only that, I'm from the Philippines. I'm carrying a nation as well," Kiefer said. "And I want my actions to reflect on the people back home…to remove that type of stereotype that people in the Philippines don't really appreciate how time is. So, that's how I also try to represent myself over here."
As for Wil, the travel content creator shared: "Whether I need to do an activity that is only available during the morning and then I [need to] run to the next one midday, I have to be at a certain place by nighttime, so it all comes back to time. And I mean, if you aren't on it, then you're going to miss all these opportunities, these once-in-a-lifetime opportunities. And on top of that, it's going to be expensive because a lot of this stuff, you can't get it back."
Professional diver Merese Secades shared how owning a Seiko watch plays a part in her success saying, "In freediving, every second counts. But having a Seiko Prospex…is helpful to give me a sense of security and control and to monitor every second…when I'm underwater. Sometimes I challenge my limits and go deeper than I'm used to, and I'm glad that Prospex can be with my bolder self."
During the presentation, it was unveiled that the second Philippine limited edition SRPH38K1 was inspired by the look of the majestic and breathtaking sunrise of the Philippines. The watch was said to feature a bright yellow dial finished with a gold bezel that is protected by an elegant sapphire crystal with anti-reflective coating.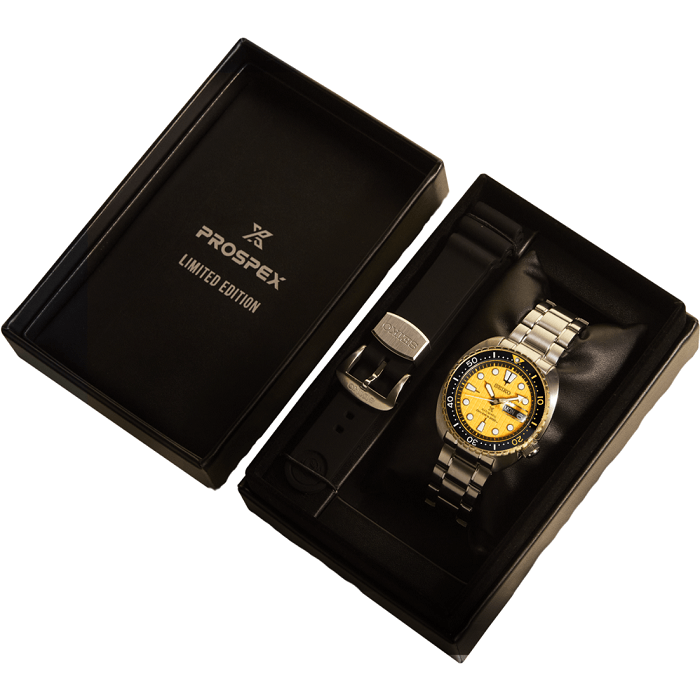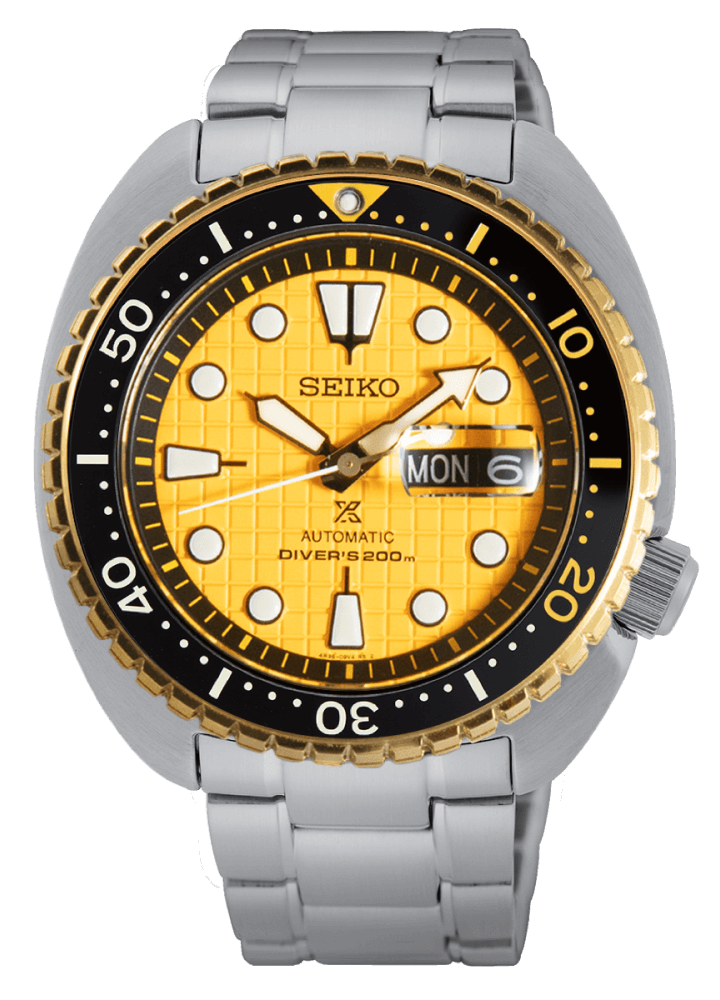 To know more about the Prospex collection and Seiko's efforts to save the ocean, visit their website.
For interested buyers, you can shop the watch here.