Sarap Filipino Bistro champions Pinoy cuisine in London one modern dish at a time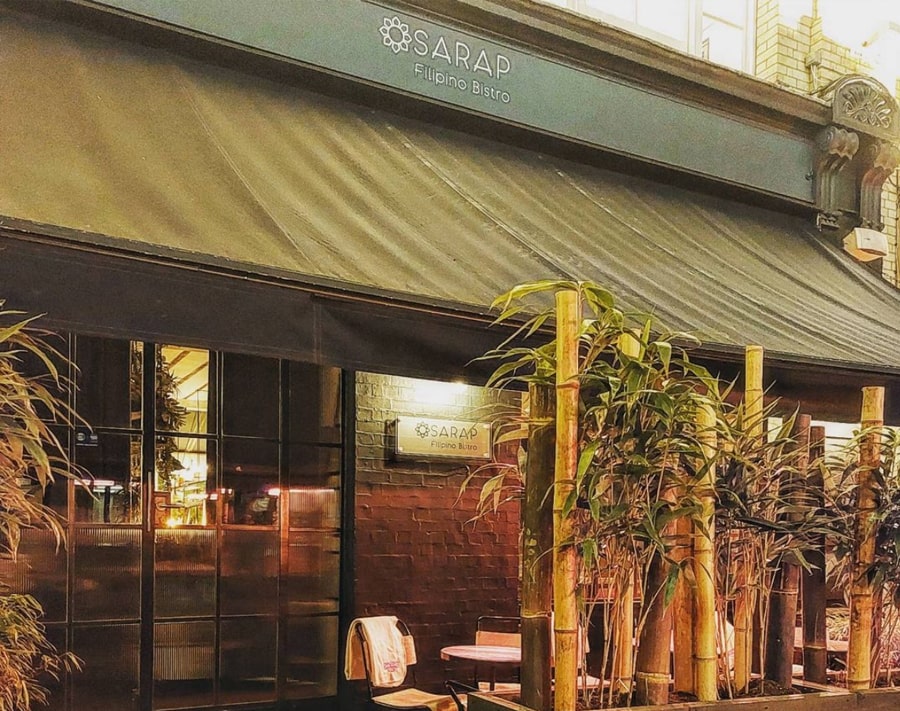 Chef Budgie Montoya presents contemporary takes on signature Filipino dishes with his 'authentic flavors delivered proudly inauthentically' philosophy
What is that thing that continues to spread around the world and takes down as many people as it can during its rampage? Filipino cuisine. Whether it is in New York or Paris, Filipino food is working its way to having a share of the global food spotlight and that's all thanks to the wonderful Pinoy cooks abroad who champion the cuisine wherever they go. The latest Filipino food spot to enter the international dining scene is Sarap Filipino Bistro, located at 10 Heddon Street in London.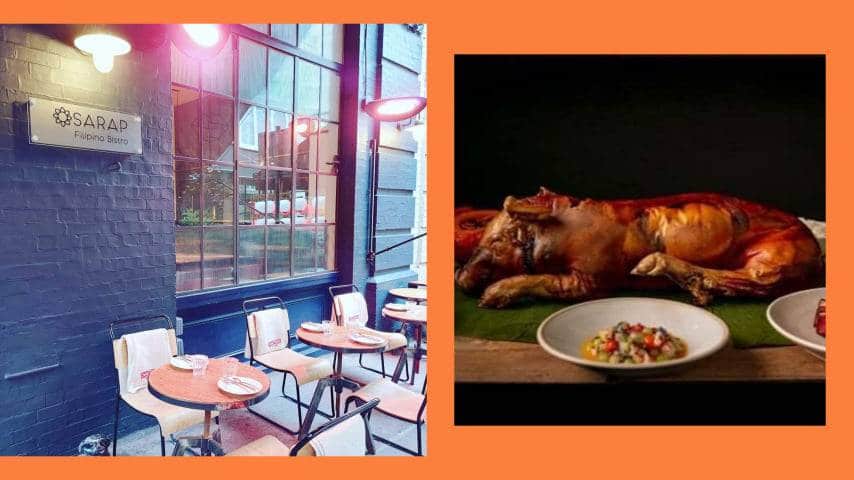 Led by Davao City-born chef Ferdinand "Budgie" Montoya, Sarap Filipino Bistro serves contemporary takes on signature Filipino dishes with its 'authentic flavors delivered proudly inauthentically' philosophy at its core.
"When I look at Filipino cuisine, I try and delve into every angle. It's not just about the what, but also the how," he said in a post. "Take for example cooking with fire, to me there is nothing more 'authentic' than food cooked in a dirty kitchen. The smells, the sounds all evoke a nostalgic comfort in me and it's that very essence I want to capture when we cook at Sarap."
Opened late in 2021, the restaurant is a result of the vast gastronomic journey of chef Budgie. According to a review by the Guardian, his first foray into the culinary world began in 2012 when he arrived in the UK from Australia, and started cooking at Restaurant Story, Foley's, and the Dean Street Townhouse. Prior to opening the Heddon Street space, Sarap was first a supper club that became a pop-up in 2019. Then, the Sarap Baon store was established in Brixton Village early in 2020 and managed to survive the pandemic. Though, as of his latest post on Instagram, the Brixton site is closed due to a shortage of staff.
At Sarap Filipino Bistro, chef Budgie continues to feed Londoners with his master interpretations of Filipino dishes. They are instantly transported to the Philippines with his rendition of Kinilaw, a coconut vinegar cured market fish with calamansi gel and cucumber dish. His Kare-kare becomes vegan with ingredients like celeriac, peanut and achiote sauce, and winter truffle. His Ensaladang Talong remains faithful to the traditional recipe with its mix of burnt and blistered aubergines, tomatoes, salted duck egg, and soy sauce-coconut vinegar liquid. Another reimagination is his Rellenong Crispy Pata, a deboned pigs trotter filled with adobo pork rice, with fermented chili and coconut vinegar dipping sauce on the side. And the pièce de ré·sis·tance, a mouthwatering young pig Lechon with juicy meat covered with crackling bronze skin.
"Filipino food to me is all about bold flavors with lots of acidity, sweetness, and loads of umami," he said. "It's a cuisine that excites the palate with many texture and components."
Get to know more about Sarap Filipino Bistro at saraplondon.com/sarap-home. Chef Budgie is also sharing some of his recipes on Instagram so make sure to hit that follow button.