Would you wear these odd-looking footwear?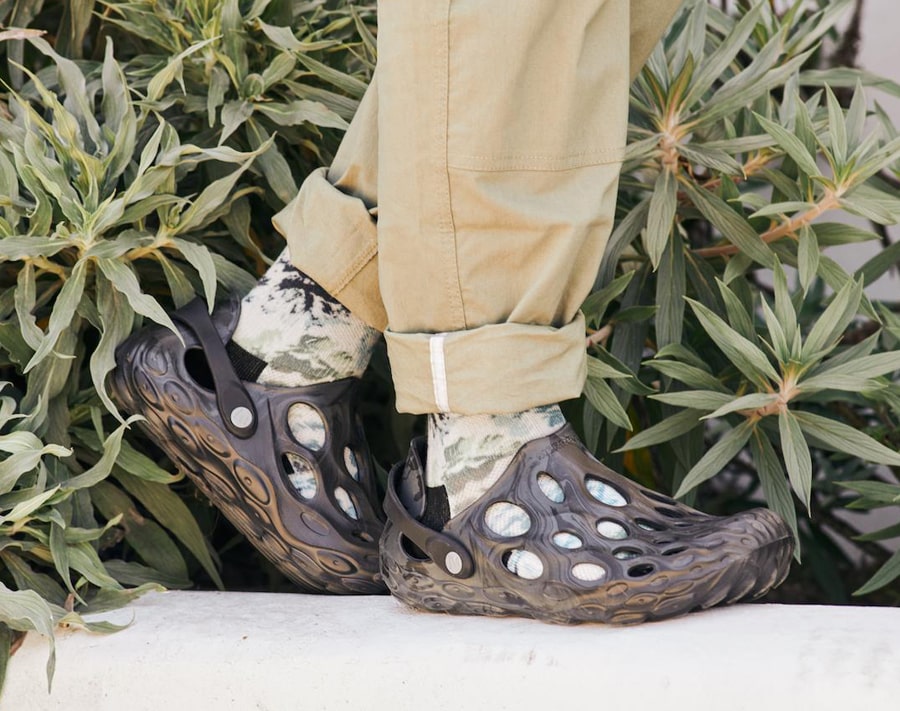 It's a choice between form or function
The shoe industry is one of the most thriving categories in fashion. With multiple new drops happening every day, from sneakers, shoe collabs, new iterations, and new inventions, it gets harder to choose which one is worth purchasing.
One particular trend that is getting a lot of attention these days is the rise of "ugly" shoes. But don't be fooled, they may be "ugly" but their performance exceeds the expectation. Talking about performance, Merrell is among the brands who puts function first above anything else. With this, the American brand delivers a contender in the market, the Hydro Moc.
These shoes may look peculiar but what's charming about these slip-ons are its versatility and function. This lightweight shoe is made with a single piece of rubberized EVA form, which any hiker would love to take on treks. The shoes' pocket cut-outs allow efficient water drainage while its contoured form on the heel supports the underfoot. With its form and functions, the Hydro Moc is versatile enough to be worn on the trail, beach, or the streets.
Aside from the Hydro Moc, Merrell is also dropping another limited-edition shoe called Funfetti MOAB 2 Boot in celebration of its 40th anniversary. Although not as strange looking as the slip-ons, this hiking shoe also boasts durability and incredible support. The Funfetti Moab 2 takes inspiration from a birthday cake sporting off-white upper to evoke icing on the cake and speckled Vibram outsole which is supposed to look like rainbow sprinkles. The boots are also highlighted by multicolor laces tying the birthday theme altogether. 
Know more about the Hydro Moc and Funfetti Moab 2 through www.merrell.com.ph