Edition by John Boyega pushes menswear into a more sustainable future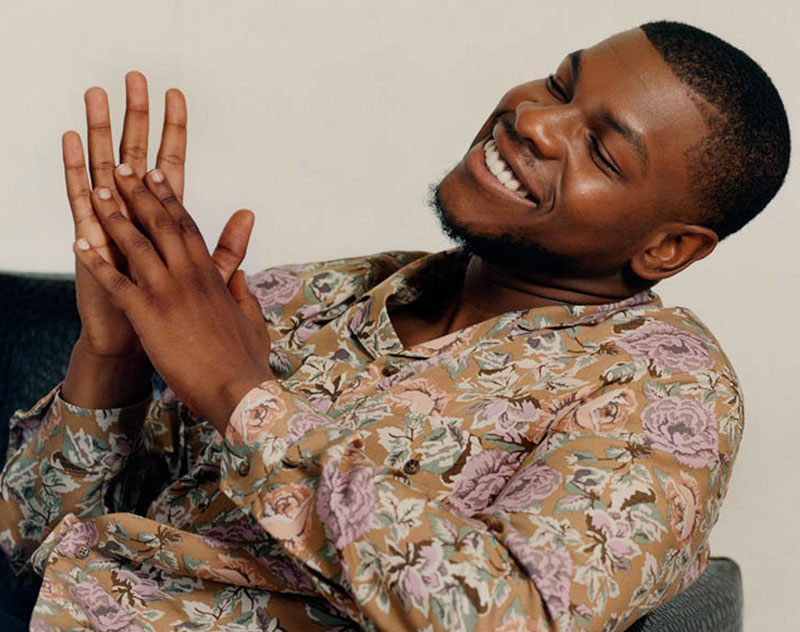 The stylish new collection from H&M drops today
As a new fashion season approaches, Swedish retailer H&M links up with British actor John Boyega for its latest Edition collection, highlighting key looks "constructed from recycled, organic, and innovative materials, such as Vegea — a vegan alternative to leather, partly made from waste from the winemaking industry." At its core, the fashion brand consistently forwards sustainable practices and circular business models from start to finish. This also involves threading movements and making campaigns that seamlessly align with this very mission. 
A passionate advocate for racial justice, John Boyega is one of the world's most inspiring celebrities and changemakers leading the new generation into a better tomorrow. It can be remembered that the Golden Globe winner has taken action during a Black Lives Matter protest in London where he gave a heartfelt speech for the world to hear.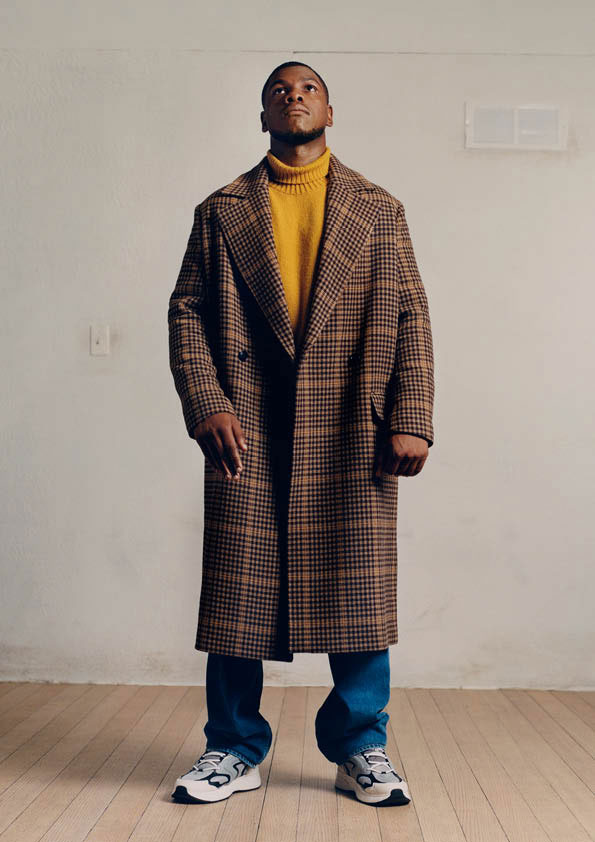 "John Boyega is a brave leader of a generation that's speaking up for change, believing there's a better way to treat each other and the planet. H&M is proud to team up with John for Edition by John Boyega, a contemporary, more sustainable collection for men," says Ross Lydon, head of menswear design at H&M.
In the age of social media, John believes in the power of standing up for your rights and voicing your truth. Today, the "Small Axe" protagonist joins forces with H&M for the release of Edition by John Boyega. In it, the offering features "an uncompromising menswear collection that pushes for sustainability and celebrates the changemakers that try to do good for the world."
"I'm excited to collaborate with H&M on a collection that aligns my passions with purpose," says John Boyega. "Sustainability to me, means thinking about longevity for the benefit of those coming after us. This collaboration has already birthed opportunities for fresh dynamic creatives. Two birds with one stone."
Collection highlights include a chore jacket featuring patchwork denim design constructed from upcycled garments, a checked coat partly made from premium Italian recycled wood, and a versatile zip-off puffer jacket crafted from the innovative Vegea material that can go from jacket to vest.
Edition by John Boyega will be available starting today, Oct. 28, 2021, at 3 p.m. Shop the collection here.