Check out these tearaway basketball sneakers designed by Tsunami Papi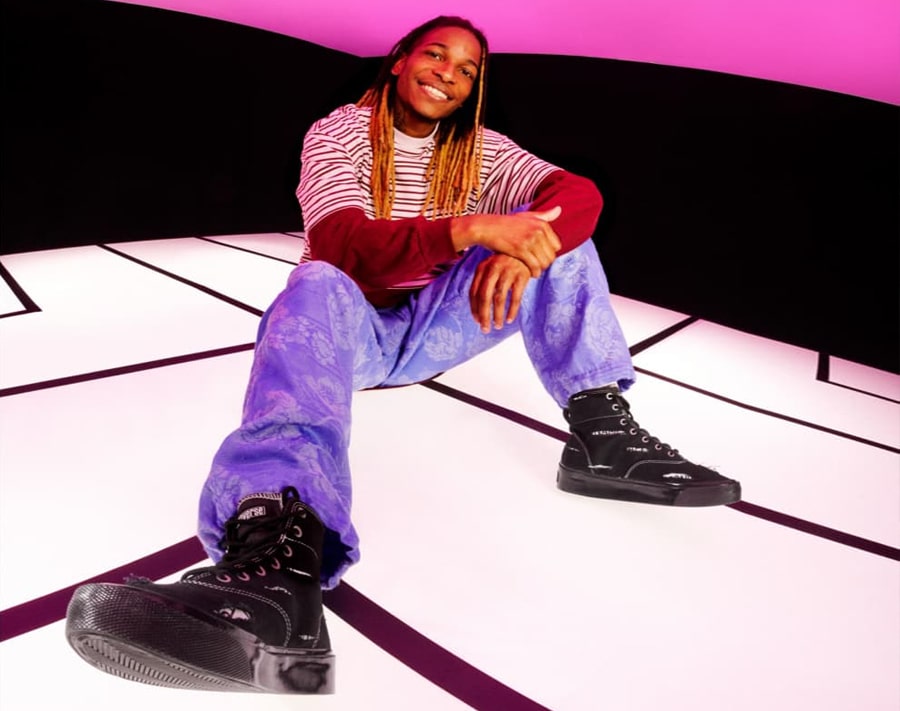 Introducing Converse Chase the Drip
The Converse Basketball line is releasing a collection of collaborations with notable players in the sporting industry. Kicking off the Chase the Drip collaboration is Kelly Oubre Jr. a.k.a. Tsunami Papi with tearaway design sneakers curated by the baller himself. 
"KOJ says his style comes from an energy he feels in the moment. It's not set in stone and it's ever-changing. The lineup, featuring the UNT1TL3D Hi and SKIDGRIP Hi, evolves as you wear them with tearaway material, showcasing your individuality and making each pair one-of-a-kind," shares Converse on Instagram.
When torn off, the KOJ Skidgrip black sneakers reveals a white canvas with text that reads "Tsunami" and "Converse." For the other pieces in the line like the UNT1TL3D Hi, t-shirt, and hoodie, the collection features signature motifs from KOJ like waves, the Tsunami Papi logo, as well as Converse logo.
Visit Converse's website to see more of the Chase the Grip collection