WATCH: How to get Zac Efron's 'Baywatch' body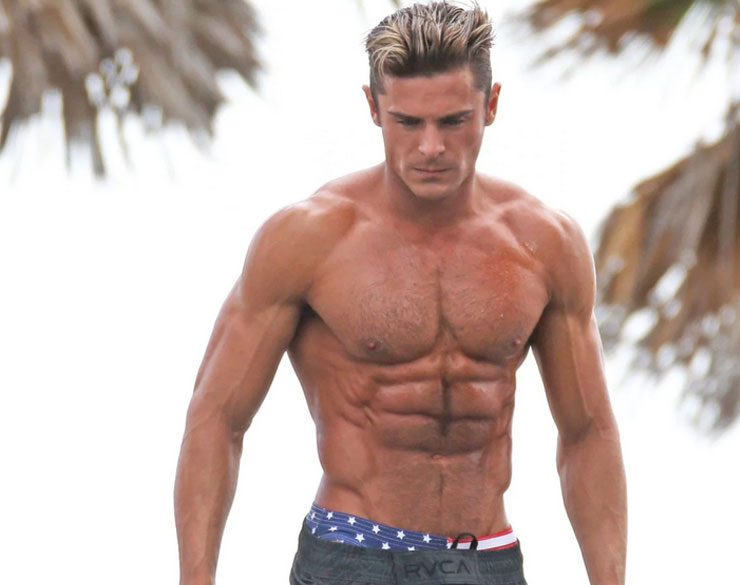 To be in his best shape ever, Zac had to work extra hard on both his body and mind. Here's why
Even if summer is officially over, that's no reason to slack off with fad diets and a sedentary lifestyle. Keeping healthy and fit during a pandemic is key to warding off infections and diseases attributed to the lockdown.
If there's one fitspiration we keep referring to over and over again in the past few years, it is Zac Efron. The actor's "Baywatch" days, to be exact. It can't be denied that on the set of the 2017 film based on the television hit of the same title, Zac was in his best shape ever. He was so fit and ripped that his abs were almost surgically etched. And how can you not be razor cut if you played opposite Dwayne "The Rock" Johnson in any scene.
For the role, Zac hired personal trainer Patrick Murphy to get that iconic "Baywatch" look. Patrick executed one of his most dynamic programs he's put together in the last 25 years in training and introduced a supersetting workout.
"What that entitled was two exercises followed back to back without rest. This created an elevated heart rate which maxed calorie burning. This created muscle efficiency, high muscular endurance, and I created an unstoppable machine," said the trainer to Men's Health.
To complete the plan, Patrick submitted the actor to an all-organic whole foods meal plan, consisting of chicken, turkey, fish, egg whites, vegetables, quinoa, seeds, and avocado. Carbs were dramatically cut out and replaced with more protein. Also, Zac had to drink at least three liters of water daily.
But in a recent episode of Zac's Netflix special docuseries "Down to Earth," the actor revealed he's more than happy to be eating carbs again as he visited Sardinia, Italy. "When I shot 'Baywatch,' I didn't have a carb for, like, six months," he quipped. "I almost lost my mind. You need this. I still can't get over how this diet of carbs and low protein is the exact opposite of everything any trainer has ever taught me."