This capsule collection reimagines menswear tailoring

Bessie Besana brings the sense of adventure with 'Pavement'
While cabin fever and the dreadful feeling of languishing have been the prime obstacles many of us faced during the span of community quarantine, the situation is different for Filipino fashion designer Bessie Besana. In fact, he got busy, producing three collections while the rest of the country was asked to stay indoors.
"As a business owner, I always had the responsibility to keep the business going. That kept me awake during the quarantine," Bessie tells. "By picking-up some work, I was able to get the business up and running. I became busy with that and made sure that I kept my creativity going."
In the past months, Bessie produced an intimate bridal collection called "Reawaken" and launched a swimwear line, "Bessie Besana Acqua." Topping his pandemic design journey is his fall-winter 2021 collection "Pavement," which was showcased at the 12th season of Panasonic Manila Fashion Festival (PMFF).
After a year of silence, PMFF is back and takes a digital leap as it brings the spirit of local runway shows online. Being a regular at the festival, Bessie is definitely not going to miss the chance to be part of the virtual shows, and praises PMFF's way of adapting to the times.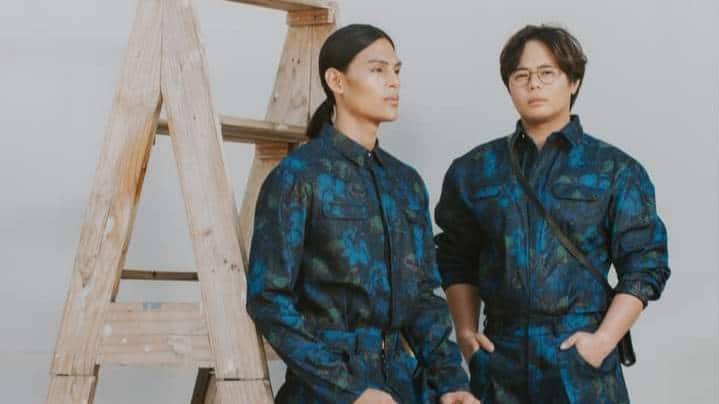 "Runway does not only mean to showcase your creation to a certain number of audience," he says. "With virtual shows like these, we will be able to reach out more to our audience and clientele. And this is the beauty of social media."
His latest collection "Pavement," is defined as "the representation of the strong force of the streets we are walking on." Bringing the sense of adventure we had in our pre-pandemic times to the runway, Bessie looked into his travel archives in order to give his collection and his brand a new style direction.
"I have always been inspired by the people walking the streets so I picked-up my memories from my travels all around the world and created this collection that depicts the story of people as they transcend the pavements of the world," he muses.
"I want people to feel and see that there are alternative ways to wear what you wear on a daily basis," Bessie continues. "Fashion should be fun and one should express themselves through it. Explore, have a good time while wearing fabulous clothes."
Expect to see his take on "alternative tailoring" to walk down the halls of Okada Manila. Another thing the designer prides about the collection is a seamless piece, where a shirt was bound by strings through eyelets. This is a design technique Bessie is exploring as a "new vision" for his brand.
Much like in his past runway shows, the "Pavement" collection is a celebration of local fashion, a thing we definitely need after months of runway absence. As Bessie points out, "Creativity should never be barred because of situations. These times push us to be even more creative—to showcase our art." So tune in and get inspired.
Get to know more about PMFF 12 here.
Text by John Legaspi
This article first appeared in Manila Bulletin.