LOOK: Pinoy pride style pieces to wear this independence month

Support and buy local
National flags are the ultimate patriotic item. They hold special symbols that reflect countries' history and their people. Being artfully and thoughtfully designed, flags also became a great source of inspiration.
Just look at ours, the Philippine flag. Its colors and emblems are true marks of the nation. Though we are not allowed to put the image of the flag entirely on items, that rule became more beneficial to local designers. Think of the late rapper Francis Magalona's clothing line that took its elements to streetwear, bringing the love for the flag closer to the masses.
Throughout history, the Philippine flag has undergone a lot of alterations, seen many wars, and grasped by different leaders. But what remains the same is the respect put into it by the Filipinos as it dances in the air with the "Lupang Hinirang" playing in the background. Today, Filipino designers and artisans honor the flag by keeping its spirit alive through specially-designed pieces bearing its symbols.
As we observe the country's independence this month, we've rounded up some fashion items inspired by the Philippine flag that not only screams freedom but also #DamaKoAngLahiKo.
Tesoro's Barong shirt from Kawes by Manang Adjie, P3,000
A modern take on the classic barong, this shirt features jusi textile with a "bitwen" and "apo" embroidery. Comes in both men and women's sizes, the shirt incorporates materials that are sourced in Ilocos, the home province of the designer Manang Adjie.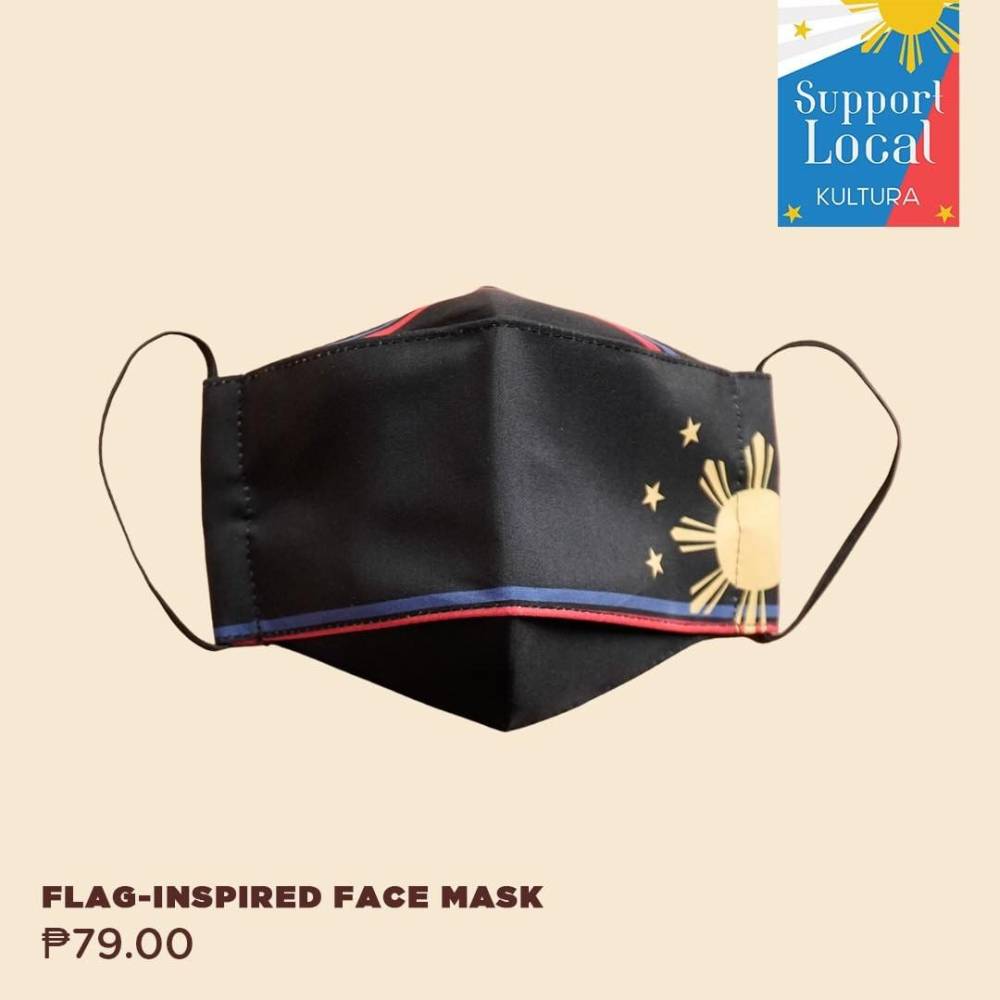 Kultura's Independence Day face masks, P79
Putting health safety and care for Filipino artisans at the forefront is Kultura's Independence Day masks. The masks come in two designs highlighting the color and insignias of the flag. Proceeds of the masks will be donated to the brand's partner weavers and farmers.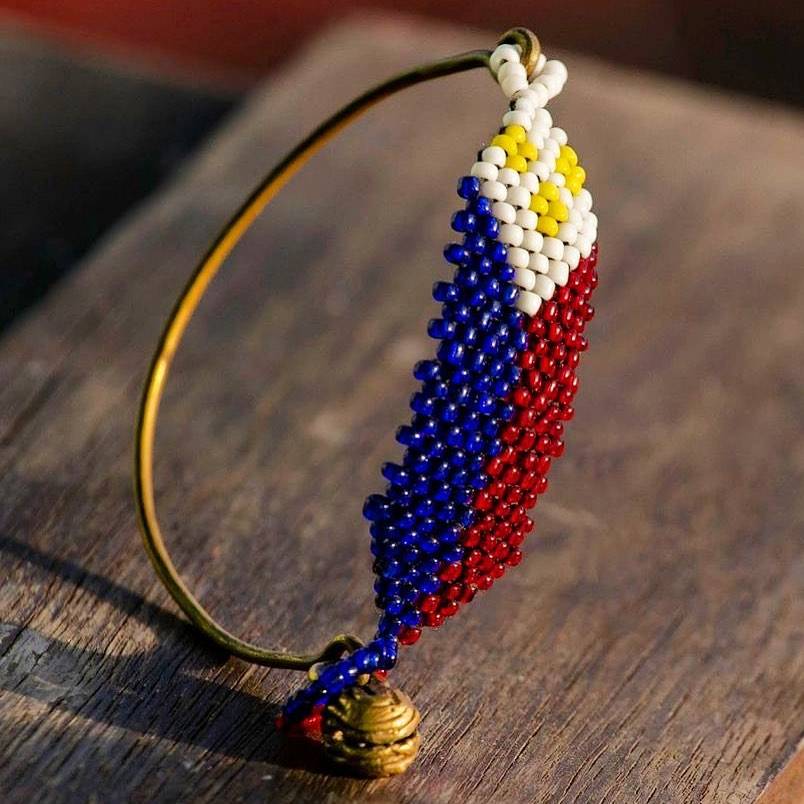 Sesotunawa's Klung Kalayaan bracelet, P599
This bracelet is hand beaded and crafted by indigenous beaders and brass casters from Lake Sebu in Mindanao. It not only embodies the bravery, love, and freedom embedded on the flag, but also the collective power that comes from the people it represents.
Text by John Legaspi
This article first appeared in Manila Bulletin.
Featured image from Tesoro