Sexy Summer: The world is Dom Corilla's stage

From shooting hoops to photoshoots, come and see his life in the bright light
Introducing Garage's Sexy Summer: The summer heat is scorching and we're even taking it further with this roster of personalities who are not only the definition of sexy but are fitness goals as well. Our roster this year consists of entrepreneurs, athletes, and models, whose bodies of work go beyond aesthetics. Celebrate summer with this group of fitness enthusiasts who believe that health is central to one's lifestyle.
Model, actor, athlete, and pageant title holder, Daumier Corilla's strengths strive in the world of competitions. A lot of pageant contestants prepare for the competition but Dom's journey started a little differently.
"It was actually a funny story. When I went to Mapua University temporarily, there was this yearly pageant that they held," Dom shares. "I had no plans on joining pageantry but my friends had other plans. My class signed me up without me knowing, thinking that it could be a fun experience. I didn't back down, gave it my full effort, and I was able to win the grand title and that was when I realized I had potential in the industry of pageantry."
Today, the 26-year-old is now being handled Mercator Artist and Model Management and has then found passion in working in front of the camera.
Aside from being the subject in shoots, Dom is also keen on basketball. This athletic guy enjoys being active whether hitting the gym, playing sports and also eSports during his free time.
"I'm a very athletic guy so I love to play basketball and hit the gym. But since we're in a pandemic right now, I don't really get to do those outdoor activities. So I fall to my other hobby of being an online gamer," says Dom.
From outdoor activities, pageants, and modeling, Dom lets us take a peek into his life on and off stage. 
 

 

 

View this post on Instagram

 

 

 
How was it competing for Manhunt?
My Manhunt journey is one of those memories I'll never forget and will definitely tell my kids in the future. I was able to meet a lot of guys from different countries. We shared a lot about each other's cultures and stories.
Every place that we went we were greeted with Filipino hospitality. The Filipinos were very excited to meet the contestants since they were all very handsome and tall. The main coronation night was the highlight of the journey when I was able to snag Best in National Costume and make it to the top 15 of the competition.
What's the greatest thing you've learned in competing in pageants?
The greatest thing I learned in competing for pageants is to always be yourself, no matter how weird you think you are. Because once people feel that you're being fake then you're gonna lose followers.
What is your summer style?
For summer I like to imagine I'm at a beach wearing an unbuttoned floral shirt, while wearing board shorts, comfy flip-flops, and sunglasses to finish the look.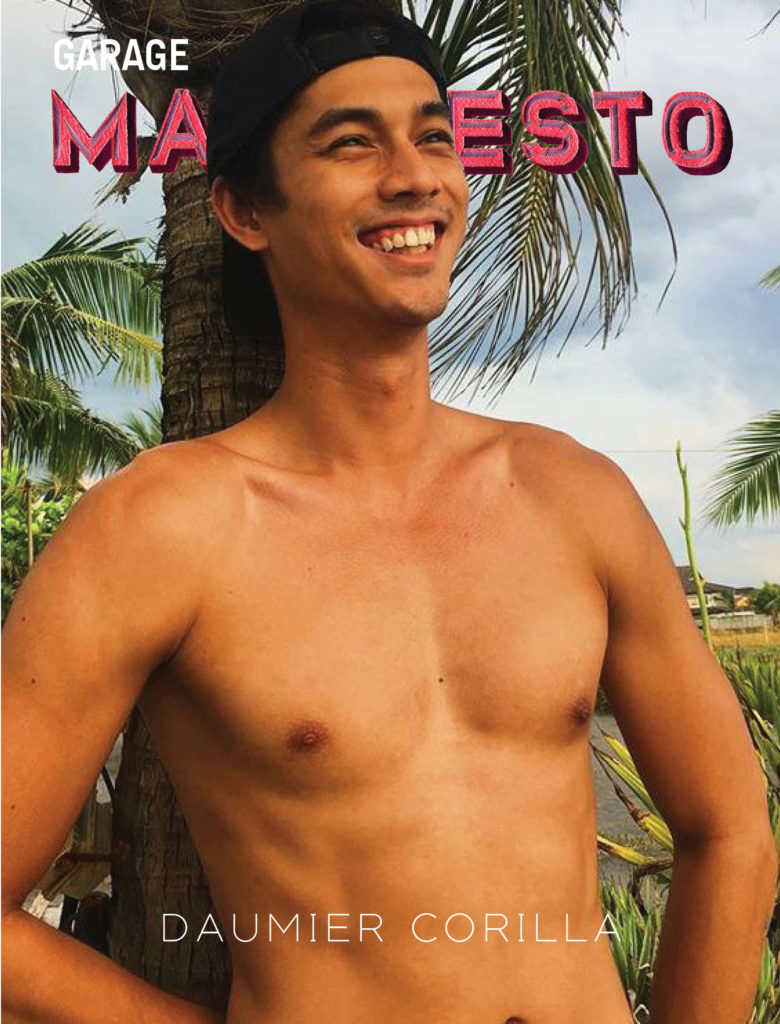 What are your summer fashion essentials?
In summer, I will never forget to wear sunglasses. It's a perfect accessory to go with whatever outfit you're wearing. Not only will it make you look better and cooler, but it will also protect your eyes from the harmful rays of the summer sun.
Any style icons?
The best style icon that inspires me to dress very well is David Beckham. Whenever I see a picture of David Beckham I always learn something from his sense of fashion. He just looks so sharp with whatever he wears. 
Your favorite summer destination is in?
My favorite summer vacation spot has to be Hawaii. The beaches there are just so beautiful and it never disappoints. The people in Hawaii are so hospitable and chill. Definitely want to visit Hawaii again soon.
Where is your dream summer destination?
My dream summer destination would have to be Miami Beach. I love to party and Miami Beach has one of the craziest beach parties. All I know is how to party Cali style, so I want to try how to party Miami style.
 

 

 

View this post on Instagram

 

 
What type of diet do you follow?
My diet is not as normal as what other people might think. Since my metabolism is very fast, I have to eat a lot of food so that I don't become skinny. I try to eat a lot of protein so that my muscles grow and only eat rice in the morning so that I have energy during the day. I eat three to five eggs in the morning, followed by chicken breast for lunch, followed by a small protein snack before my workout. Then I drink protein shake after my workout and then I eat steak/beef with broccoli before I sleep.
What type of exercise do you prefer?
I prefer lifting weights. Since my metabolism is very fast I will lose so much weight if I do cardio, so I only do cardio once or twice a week.
Where do you think the love for fitness comes from?
My love for fitness comes from wanting to stay healthy, looking good is just a nice added feature for me.
Can you share what your fitness routine is?
I usually do one part of my body for a specific day. For example, I do chests on Monday, my back for Tuesday, shoulders for Wednesday, legs for Thursday, and then cardio for Friday. And of course I put abs in every day.