Here's how to get Wonho's power thighs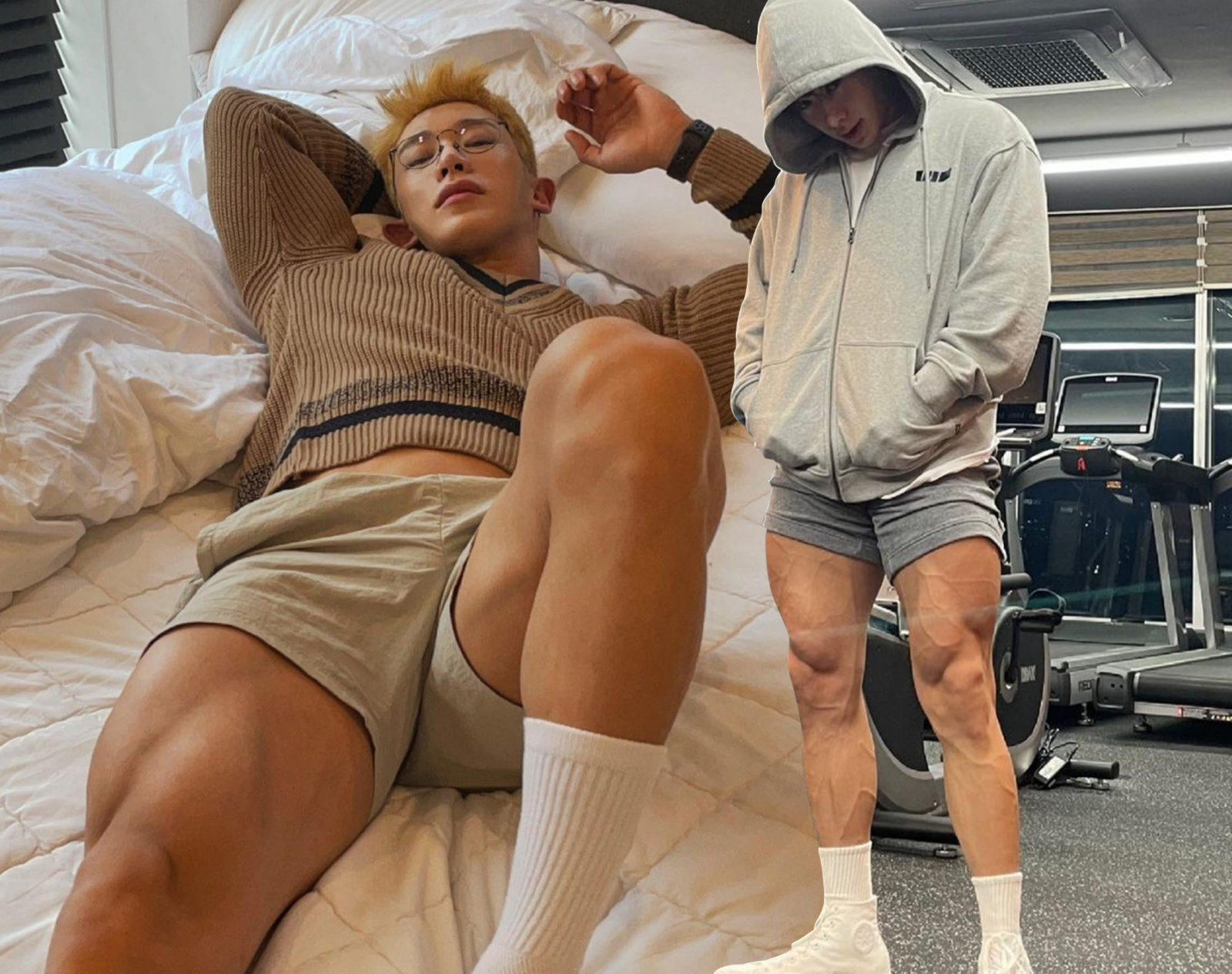 Do you dread leg day? Here's something to motivate you
A couple of weeks ago, a few photos of Wonho's thighs went viral on Twitter and we couldn't help but wonder what his leg workout routine is like. Because Wonho is undeniably one of entertainment industry's key #BodyGoals, we decided to go through his Youtube channel. Lucky for us, Wonho's newly uploaded workout video is dedicated to leg day.
In this ASMR video, he shows a couple of his routines. While a lot of people opt to blast music as they exercise, Wonho proceeds with his workout with only the sound of his heavy breathing filling out the gym. Another way to film ASMR, we guess?
From basic stretching to the machines he uses to have that toned and well-built legs, let's walk you through his leg workout routine.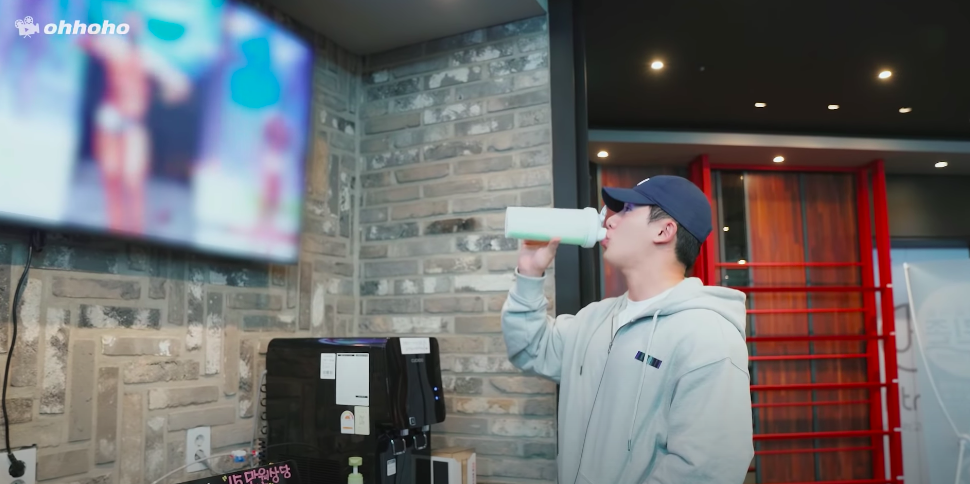 The prep
Wonho likes to get a kick of adrenaline with some caffeine, his supplements, and workout boosters. After that, he then proceeds to stretch his lower back, legs, ankles, and knees with simple stretching like extending the legs and rolling the ankles and knees.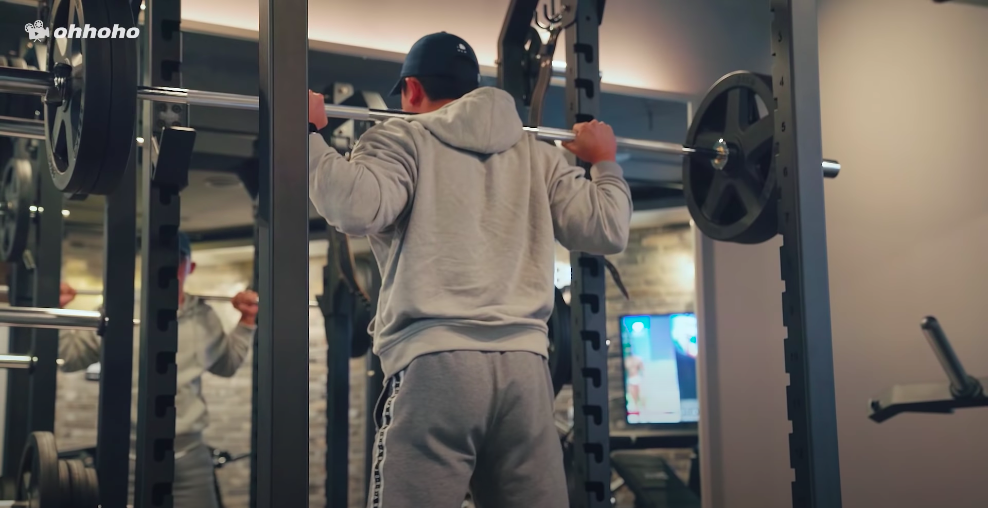 Low and slow
Wonho starts off with unweighted squats to warm things up. He then gradually increases weights on both sides of the barbell as he does squats working his gluteus maximus (glutes) out.
The 'Superset'
For his next leg workout, he combines two exercises that target different body parts doing four sets for both. One part of the superset, he used the inner/outer thigh machine, this machine shapes, tones, and strengthens the legs of inner and outer thigh muscles (adductors and abductors) which stabilizes the knees and pelvis that are essential for walking.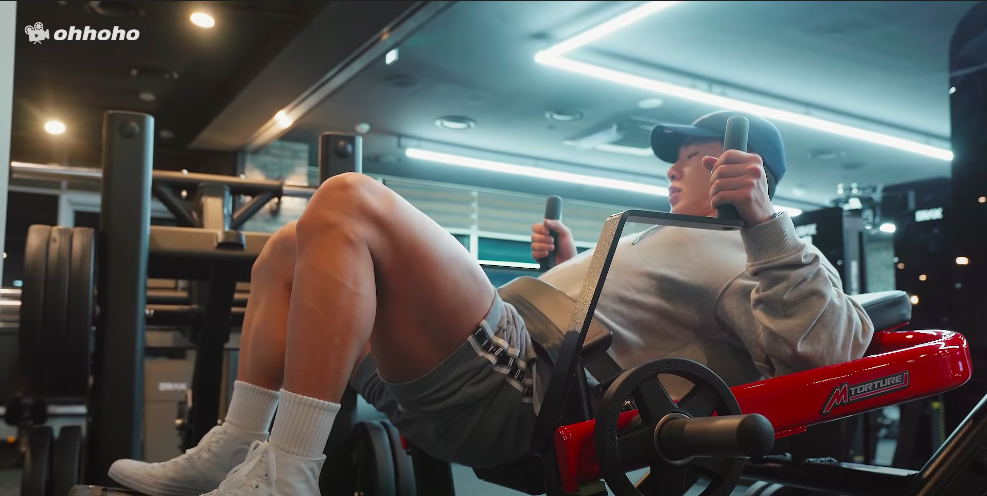 The other part of the superset uses a glute drive plate for some hip thrusting exercises. This improves the strength, speed, and power in the glute and hip muscles which are also essential for Wonho as he does a lot of dance routines.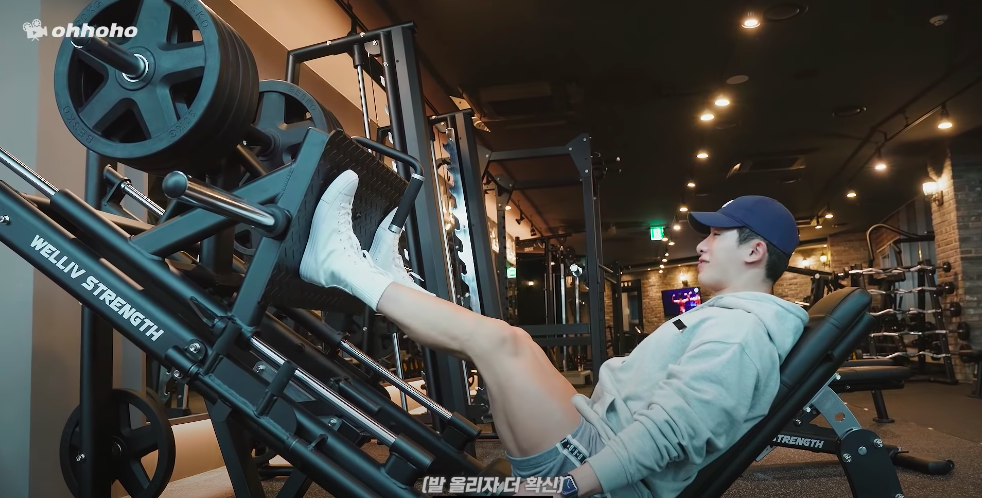 Stay pressed
Working his quadriceps, glutes, and hamstrings, Wonho's next routine includes the leg press. He also takes his time with this workout adding weight gradually progressing for each set. This exercise is also called the hack squat, targeting the outer sweep (vastus lateralis) which is important for total leg development.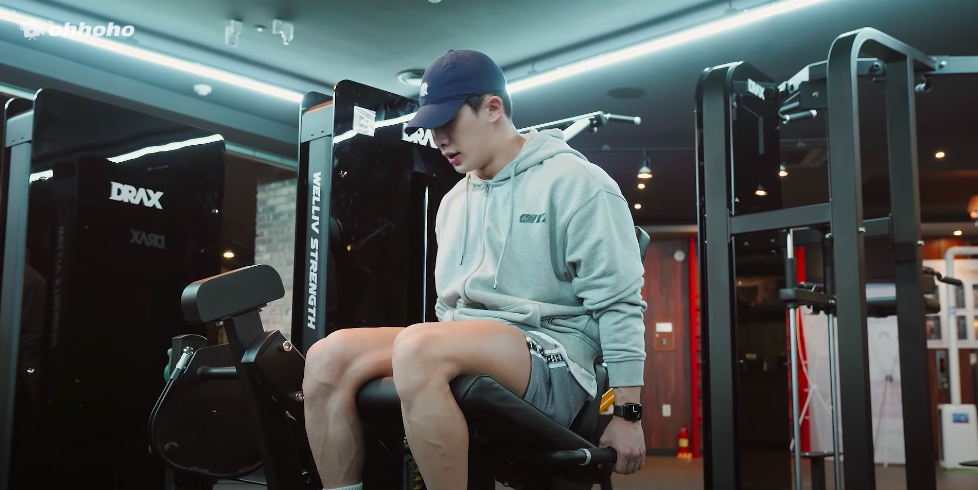 Defining moment
Wonho focuses his next workout on his hamstrings. For this exercise, he uses the seated leg curl machine to tone the front and back of the legs as well as strengthen the knees, quadriceps, hamstrings, and glutes. Another benefit of this exercise is protecting the joints and knees from stress and injury.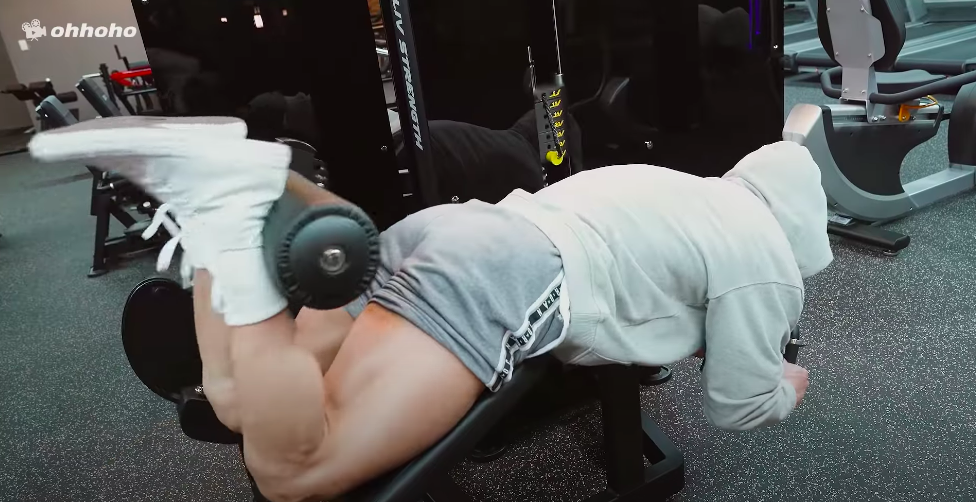 The K-pop and fitness idol then switches positions and uses the leg curl machine while lying on his stomach to work on his back thighs.
By the end of his workout, he discusses why he likes to exercise his lower body. He says he does not do it for aesthetic reasons but because he had a lot of injuries and, ultimately, to strengthen his muscles. If you ask us, maybe we can agree that it's like hitting two birds with one stone.
You can watch his full leg workout here:
Featured image from Wonho's Instagram account