LOOK: Journals made by Filipino artists help uplift spirits

Premium vodka brand Absolut teamed up with four Filipino artists to create art journals that inspire. Absolut launched a new tagline "It's In Our Spirit," recognizing the power of the human spirit to triumph over adversity and what's happening with the world right now.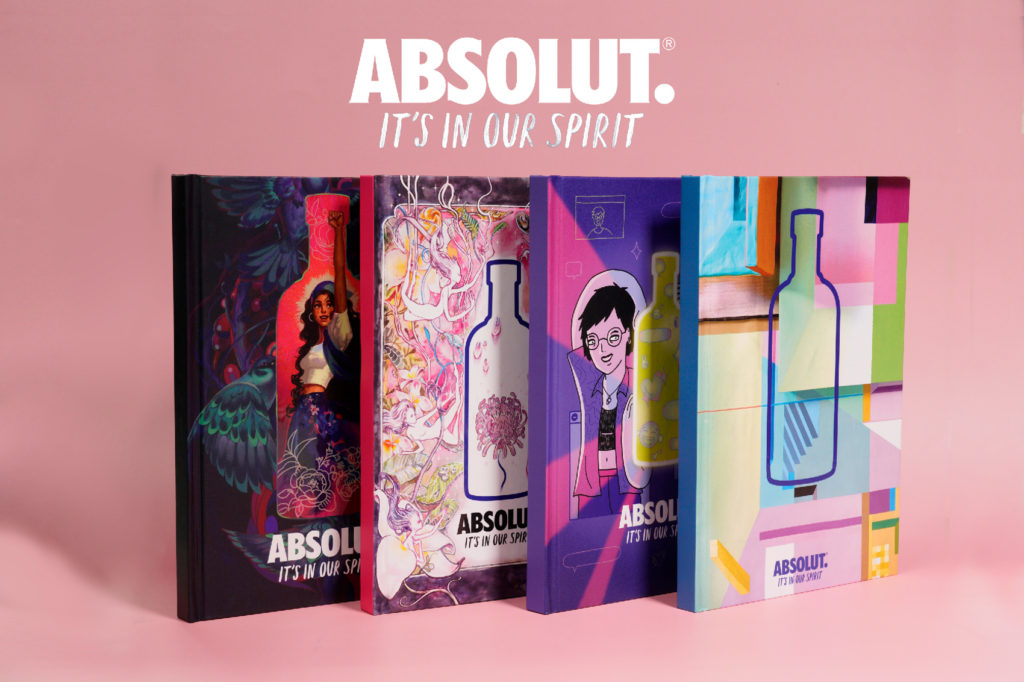 "We truly recognize the need for hope and positivity at this time, and we're lucky to be working with four of the most talented Filipino artists for this project," said Frances Favila, Absolut Vodka brand manager. "Their artwork has the potential to inspire many Filipinos to persevere through challenges and help create a better world."
The brand teamed up with Eunpyon, Hulyen, Kris Abrigo, and Tokwa Penaflorida who brought their individual styles to their journals.
Digital artist Eunpyon channeled her desire to express herself and her advocacy for gender equality in a bright and dazzling piece, titled "The Spirit of a Filipino."
For Hulyen's journal, the comic artist wanted to exhibit human connection in her simple yet resonant piece for Absolut, titled "
" (Sparkling Heart Emoji).
Visual artist and muralist, Kris Abrigo drew up "New Perspectives," a colorful maximalist work that frames Absolut as something that can brighten people's moods. "In this artwork, I combined some of the painting I did during the quarantine," said Kris.
Illustrator and painter Tokwa Penaflorida came up with "Busilak (Purity)," an ethereal and fairytale-like work that evokes inclusivity and the spirit and support of communities.
You can get the limited-edition journals when you purchase special Absolut bundles for each journal on Boozy.ph.