How to get better sleep in time of pandemic

Did you know that we spend one-third of our lives sleeping? "The best investment for your lifetime is getting a good bed. Sleep is a basic human need, much like eating and drinking, and is crucial to our overall health and wellbeing," shares Dr. Keith Aguilera, president of the Philippine Society of Sleep Medicine Inc. "Quality sleep is crucial to ensure good health and quality of life. Good sleep is practically free—you just have to help yourself."
In celebration of World Sleep Day last March 15, 2021, Uratex, the Philippines' leading manufacturer of foams and mattresses, held its first-ever virtual slumber-themed party with the brand's sleep ambassador, Heart Evangelista-Escudero.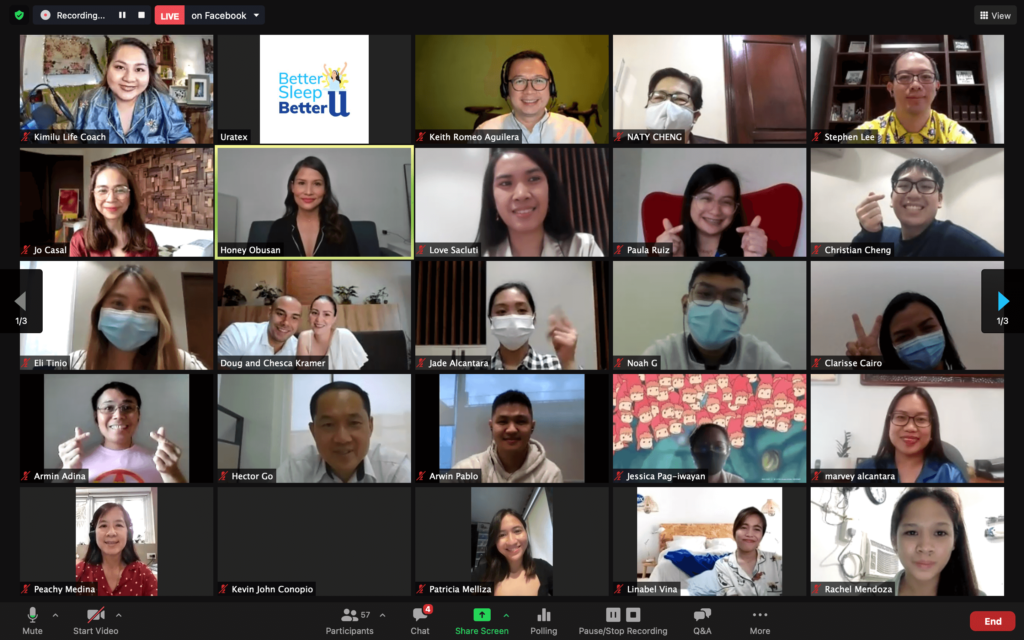 Heart shared how quality sleep helps her become a better version of herself saying, "I truly stand by this because even when I'm having a really busy day and my schedule is full, I make up for it through sleep—I always rely on good sleep to keep me fresh, energized, and keep my skin glowing. I think this is the best gift you can give yourself especially during this pandemic when we need a very strong immune system to get through each day."
Sleep advocates Doug and Cheska Kramer also dropped by to share their bedtime routine, sleep habits, and how sleep has helped them feel more relaxed during the pandemic. Doug says: "Sleep for us is very important. I don't know if people noticed but when we did our home tour video, every single mattress in our house is all Uratex Premium Touch Viscoluxe so we make sure that the kids get at least 8 hours of sleep. They need the rest for all the activities. It's very important for them to be very well-rested and wake up on the right side of the bed."
It's also nice to think of investing on a nice bed. "If you have a nice mattress, you save yourself from having back aches, from having sleepless nights, and all these things that come in when your mattress is not so good," adds Cheska.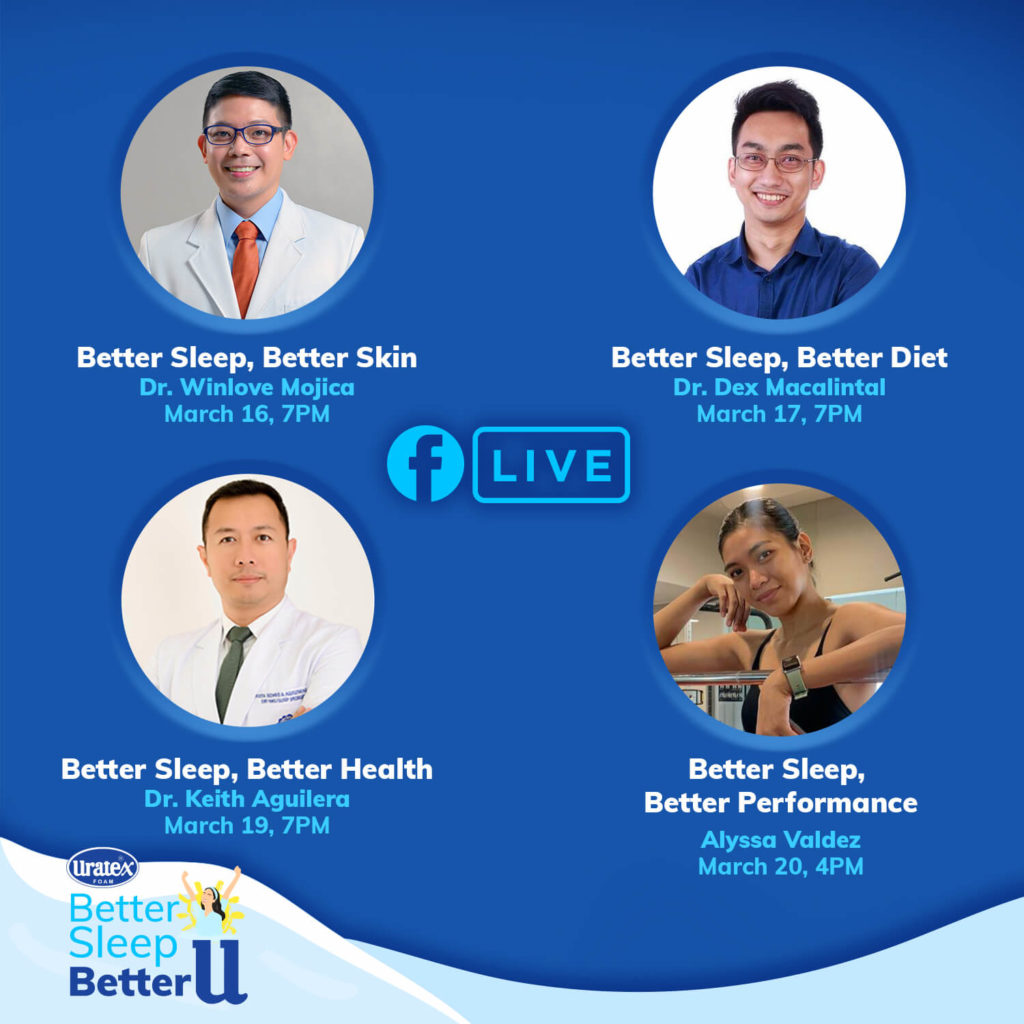 A series of informative and helpful Facebook live sessions are featured throughout the World Sleep Day celebration via Uratex Philippines Facebook page. You can catch the replays of the "Better Sleep, Better U" talks with Dr. Winlove Mojica, a.k.a. the skin sensei of Youtube; Dr. Dex Macalintal, lifestyle medicine specialist and nutritionist-dietician; Alyssa Valdez, phenom of Philippine volleyball and professional athlete; and Dr. Keith Aguilera.
World Sleep Day is an annual call to action on the importance of sleep, bringing together researchers, health professionals, and patients together to recognize sleep and its impact in our health. This year's campaign, #BetterSleepBetterU, promotes the importance of having good sleep in helping Filipinos achieve a better version of themselves.
Featured image source: Freepik.com