Be your own barista with just the touch of a button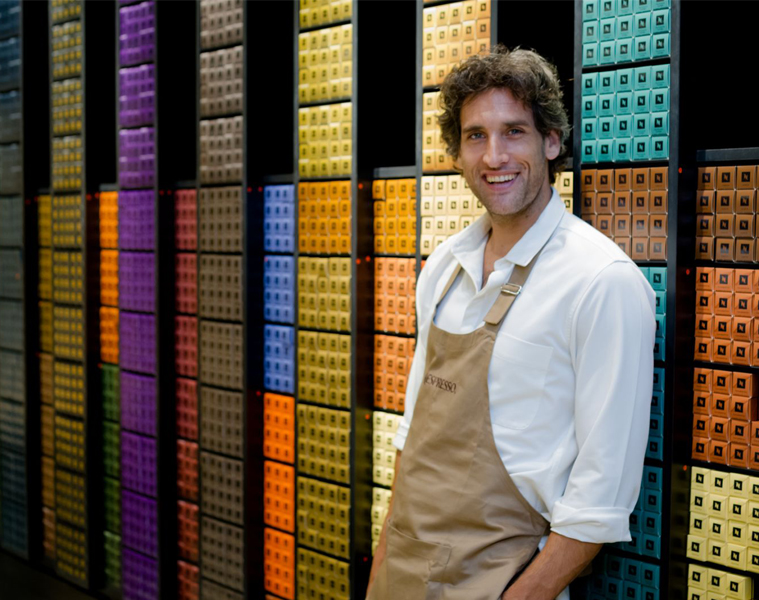 Most people rely on coffee to jumpstart their day. Some even end their day with a cup. Coffee has long been a staple in everyday life. The inviting aroma charges the atmosphere, whether in the home or in a café.
At this time, when we are required to stay in the safety of our homes, Nespresso released a campaign called 'Be Your Own Barista,' which aims to inform and inspire coffee lovers to be their own barista and to indulge in perfect coffee moments with cafe-style coffee made at a touch of a button.
Patrick Pesengco, the Chairman and Managing Director of Novateur Coffee Concepts Inc., opened the launch by sharing that "Nespresso aims to delight customers by providing premium coffee experiences and a drop of the extraordinary everyday, like today. This is what the Nespresso lifestyle is all about—sharing special, authentic moments everyday."
The virtual event was joined by coffee lovers and now-baristas – entrepreneur and TV personality Nico Bolzico, model and co-founder of Sunnies Studio Bea Soriano-Dee, and private dining chef and restaurateur Happy Ongpauco-Tiu. It was hosted by radio personality Chico Garcia, who talked about how the new normal drastically changed their routines, and who asked the guests about how they get creative with their coffee in the comfort of their homes.
The entrepreneurs shared how much a good cup of coffee has been a helping hand in their lives prior to and during the pandemic. Aside from a boost of caffeine helping them focus, having a personal space at home while they work keeps them in line. "Creating a space helps you frame your mindset on what you're going to do in that space. For me, it's just a small work desk, and I know that when I'm there, I'm just going to work. There's so many things you can do – go outside, play with the kids, or watch TV. You can get distracted, but when you are in your workspace and you know that's just for work –  it really helps me focus" Soriano-Dee said. Ongpauco-Tiu and Bolzico agreed that having a personal workspace at home and structured schedule helps them focus.
At the virtual event, the Nespresso team also encouraged other coffee lovers to experience premium coffee by the brand as they announced their upcoming sale. Customers can enjoy 0% installment up to 6 months via credit card, and get a complimentary Aeroccino 3 with a purchase of 30 Nespresso coffee sleeves during the 3-Day Ultimate Weekend from August 28 to 30, 2020. Finally, as part of the promotion, those who will purchase a Nespresso machine along with coffee sleeves will also get a chance to bring home premium gifts.
For more information on Nespresso, visit their website