Nespresso x Helm by Chef Josh Boutwood: a coffee and food pairing like no other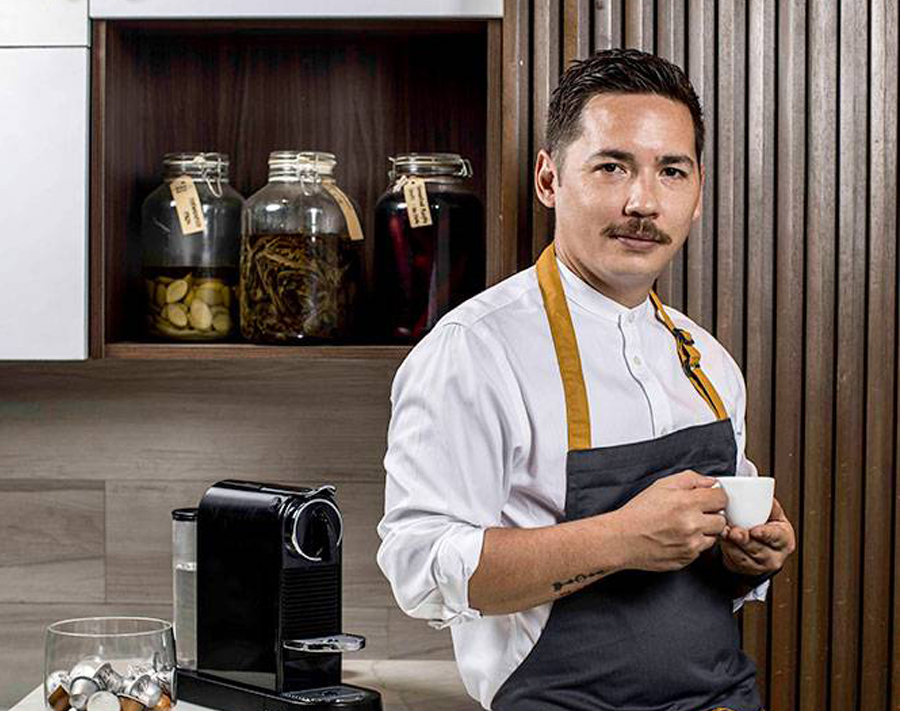 "Care is what goes into every cup of Nespresso coffee." This proves true as Nespresso centers its Made for Care campaign toward the art of coffee craftsmanship that continues to inspire artisans around the world. Hence, people are coming together "as coffee artists and coffee lovers to launch a movement devoted to coffee as a catalyst for positive change."
One such artisan is renowned chef and restaurateur Josh Boutwood. A culinary pioneer, the England-born chef helms The Test Kitchen, Savage, and Ember. In this collaboration of Helm, another star restaurant of the multi-awarded chef, and Nespresso, Chef Josh showcases his delicate craftsmanship with a gastronomic feast highlighting the new limited-edition Master Origin blends Aged Sumatra and Papua New Guinea.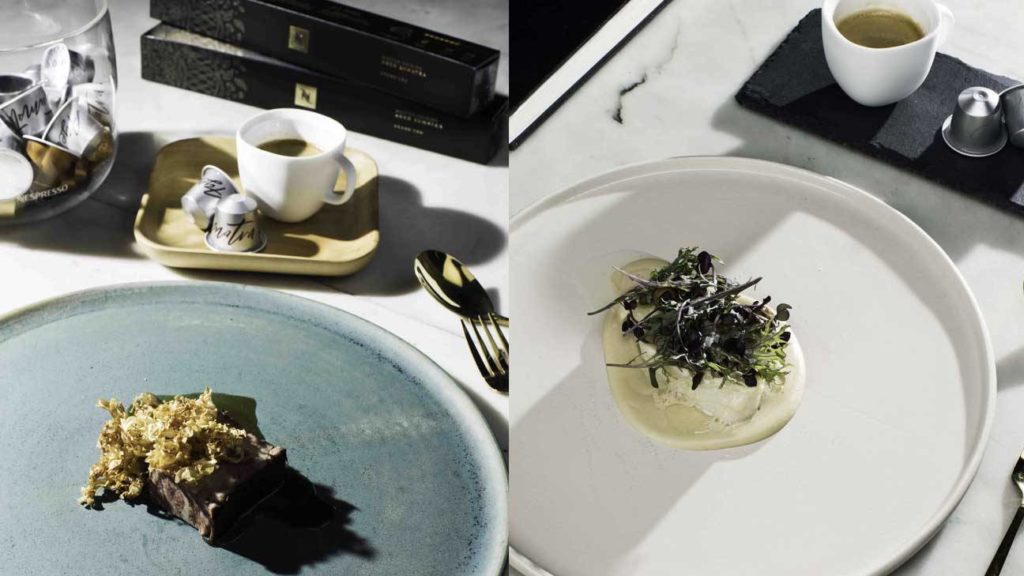 "I think one of the most fantastic things with Nespresso is how much they have looked into getting these wonderful limited edition coffees," he shares. "Looking at what the farmers are doing—aging these beans and all the processes—they are putting care in every step until it reaches the cup. I'm in awe that I get to taste this wonderful coffee that they bring to us."
The Master Origins line offers coffee lovers and connoisseurs the chance to experience the purest tastes from the finest artisans. With meticulous care to produce coffee excellence in every Nespresso cup, the range forwards distinct aromas associated with local farming communities as well as countries of origin. This makes the coffee experience all the more special and intimate.
Known to grow quality coffee beans, Sumatra in Indonesia offers a unique combination of body, depth, and flavor with a spicy woody profile, velvety feel, and complex notes of cocoa and sweet caramel. Master Origin Aged Sumatra is a wet-hulled aged Arabica that's paired with Chef Josh's Short Rib, Cacao, and Cauliflower dish.
"I've always loved coffee from Sumatra because of how robust it is and the limited edition Master Origin Aged Sumatra from Nespresso did not disappoint because it has this wonderful woody aroma and so we wanted to pair it with some wonderful roasted flavors," he notes. "We want it to be a little bit more delicate and bring in some chocolate tones that will linger, and also incorporate an aged process – so the dish features aged meat which is going to carry all those flavors along."
As for Master Origin Papua New Guinea, the limited-edition is "made from classic Arabica varieties from an extraordinary terroir and pulped coffee that rests for two days under the high mountain sun." According to Nespresso, the persistent display of sweet fruit notes is reminiscent of red berries and jam perfect for Chef Josh's Chilean Sea Bass, Celeriac, Kombu, and Hazelnut dish.
"The first thing that I enjoyed when I tried the limited edition Master Origin Papua New Guinea is that there are these beautiful aromas of honey and lovely bright tones in the coffee. I immediately knew that I needed to pair it with something that was a little bit more earthy, grounded, and almost floral in order for those particular coffee taste profiles to be exemplified slightly," shares Chef Josh.
The limited-edition Master Origin blends Aged Sumatra and Papua New Guinea are available in Nespresso boutiques at Power Plant Mall, The Podium Mall, Robinsons Magnolia, Greenbelt 5, One Bonifacio High Street Mall, Shangri-La Mall, TriNoma, Alabang Town Center, SM Mall of Asia, and SM Aura. To order online, visit www.nespresso.ph.