Collector's item pens commemorate monumental writer Victor Hugo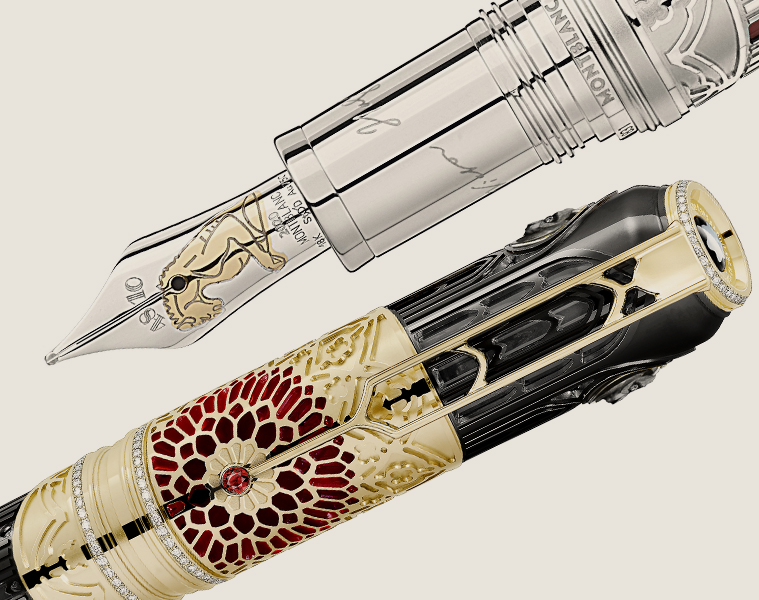 Victor Hugo, now commemorated in fine pens by Montblanc, might as well be our inspiration in writing at this crucial time. In a time when injustice needs to be recorded and resolved, and when a pandemic drives the world towards reflection and change, the pens might be our reminder of what is beautiful, ideal, and meaningful.
The pens are put together in such a way that they are gem-like pieces to keep. The Limited Edition 1831, named after the year of publication of Notre Dame de Paris, is inspired by a most memorable character in the colossal work Les Miserables, Jean Valjean. There is no need to wonder about this juxtaposition because the movement of Valjean might be characterized by a Christian ideal – that of moving from darkness into light. The Limited Edition 83, on the other hand, was inspired by the personal life of Hugo, who lived in exile because of his political positions in Hauteville House in the isle of Guernsey. Finally, the Limited Edition 8 – of which there are only eight pieces in the world – is reminiscent of the gothic architecture of the Notre Dame de Paris, part of which was destroyed by fire not too long ago.
There is no doubt of the high quality of craftsmanship of these pens, which made beauty out of already significant materials like platinum, mother-of-pearl, and gold. However, the pens themselves are such wonders that they tell a story – that of a man who powerfully dealt with the complications of his times that a multitude of people came together for his funeral at the Pantheon.
https://www.instagram.com/p/CCJGtcnDq8w/
There likely is no better way than to commemorate one who wielded the pen so well than to have a fine piece for writing one's own story and the story of one's own time. One might want to obtain one of these rare pieces – both treasures and homage – from Montblanc, which has been crafting fine luxury items since early in the 20th century. As much as Hugo was an artist who handled verbal material, Montblanc pens are crafted by artisans deeply concerned with beauty and memorability.
In this day and age when handwriting seems to be disappearing with the sustained proliferation of contemporary technological devices, Montblanc does us a service by inviting us towards the marvelous experience – made more so with timeless pens – of writing the word by hand.
Montblanc is available at Rustanʻs Makati, Rustanʻs Shangri-La, Rustanʻs Cebu, Rustanʻs Greenbelt 5, City of Dreams, and Resorts World Manila.
Writer: Niccolo Rocamora Vitug