The new face of timepiece brand Armitron, James Reid now has a watch named after him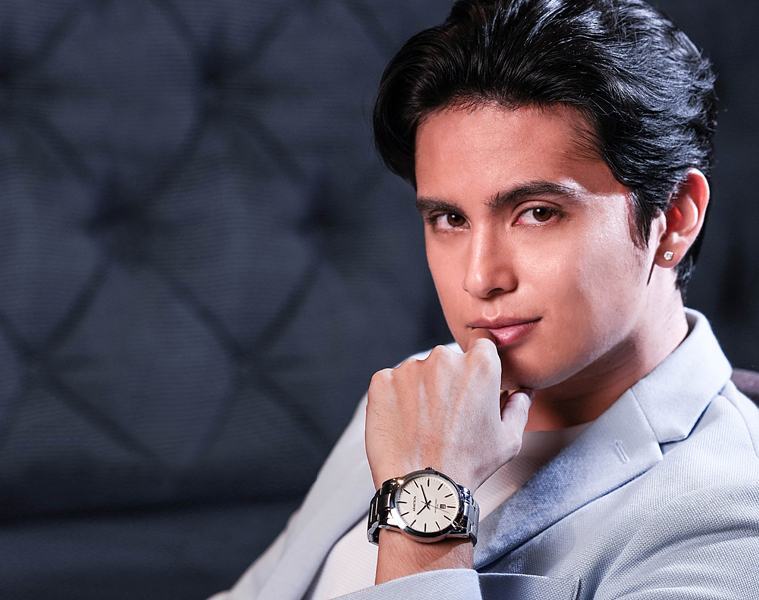 From baseball players—the New York Yankees, to be exact—to Broadway actors to Instagram personalities, Armitron has a watch design to match any lifestyle. And as it makes its debut in the Philippine market, the New York-based timepiece brand selects a multi-faceted celebrity to embody the functionality and versatility of its collections: actor, performer, producer, and record label owner James Reid.
The two-time Garage cover guy's personal style is as multi-faceted as his career. Reid can be a little avant-garde when it comes to the red carpet, but on a daily basis, his pieces have that urban flair that reflects his age and his musical style. "As someone who has many roles to fill, I really vibe with [Armitron]; having one watch with many faces makes sense to me," he shared during Armitron's Manila launch last Monday. "People change, we have different moods sometimes when we wake up, so what's great about the brand is that [its styles are] flexible. Armitron can keep up with you."
In fact, there is even an Armitron style that carries the actor's name. Available in two colorways—a black dial with a brown leather strap and a white dial with a black leather strap—the James instantly clicked with Reid. "It's very flattering, it's the first time that a watch is named after me, so thank you to Armitron. This is the watch that I'm feeling today, and so I'm wearing it."
With a 60-year-history behind it, Armitron has been helping people tell their own stories through their versatile and timeless watch designs that can complement diverse passions and personalities. From the more luxurious models that feature genuine diamonds and brilliant Swarovski crystals to sports watches that feature masterful chronograph movements, each timepiece displays a fashion-forward perspective on the contemporary multi-faceted lifestyle.
"Accessorizing is just an extension of the way you feel that day," Reid stated. "That's why Armitron is perfect: It can really express the way I feel that day."
James Reid is wearing the Harry dress watch (Php3,980) in the header image. Visit Armitron on Facebook and Instagram via @ArmitronPH. Armitron timepieces are available nationwide at the SM Store and at Robinsons and Metro Gaisano Department Stores, and online at Lazada, Zalora, and Shopee.