Attention, riders: Get your jolt of caffeine while you get your gears fixed at this new cafe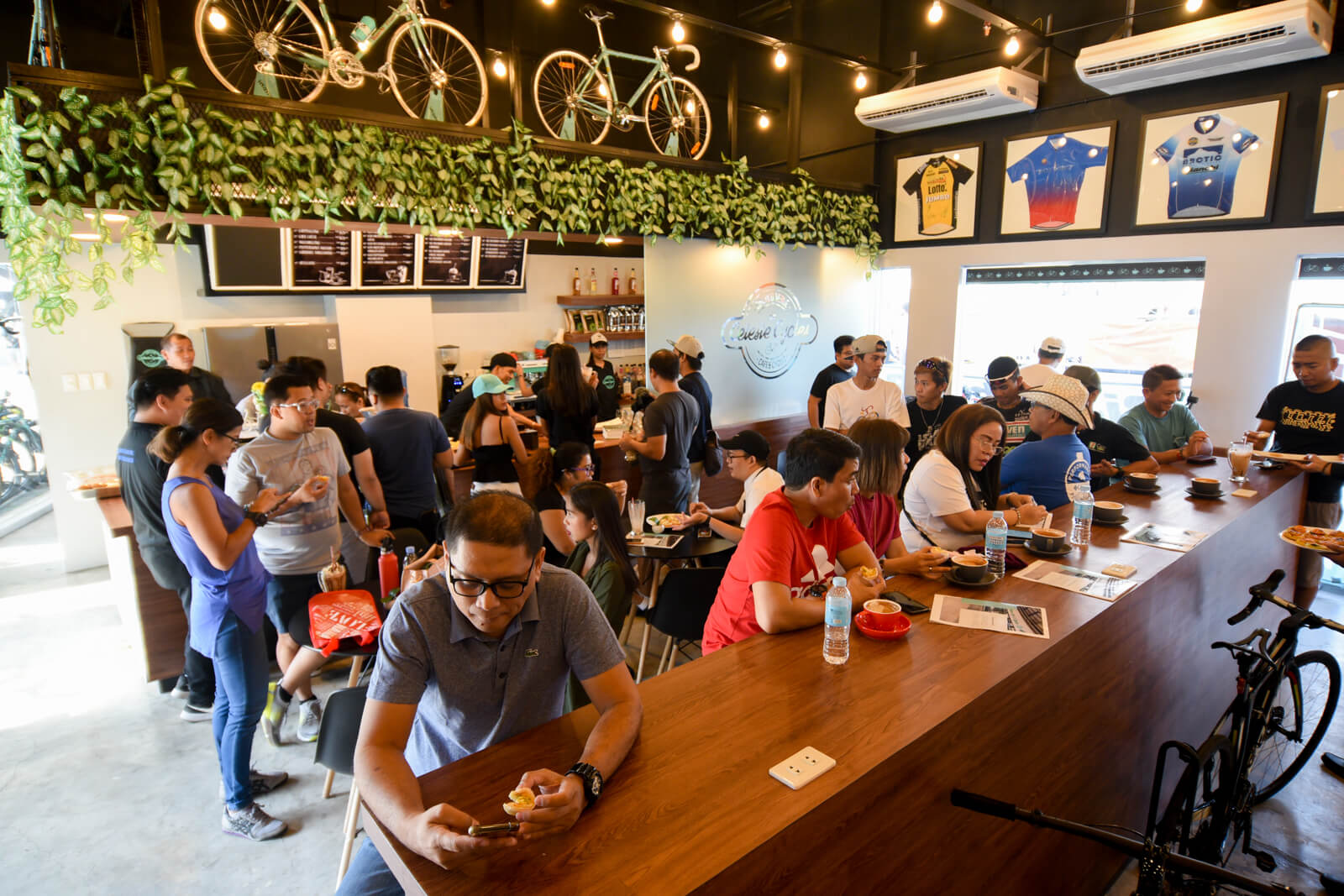 Let's hear it for cyclists who brave the crazy city traffic—and the lack of cyclist-friendly public structures—for their commitment not just to fitness but to environmental conservation. It's a great thing that they have Celeste Cycles PH to rely on to find top-of-the-line cycling products, regardless if they're new to cycling or at a professional level already.
Now on its second year, Celeste Cycles PH expands its role in the local cycling community with the opening of its third branch that makes the retail experience more interactive. Celeste Café and Cycles, located at a prime spot in Circulo Verde, Quezon City, is a hub where cyclists and coffee lovers can chill, enjoy great cups of joe, and talk with fellow biking enthusiasts about their adventures on the road, as well as enjoy new facilities and services designed to enhance the cycling experience—the complete Celeste experience.
Celeste Café and Cycles comes with a new showroom that also offers an indoor bike-and-run training facility, powered by Acer Xplova's New Noza Smart Trainers. The cutting-edge technology can create accurate course simulations to help riders monitor their performance development and customize their training based on their specific needs.
There is also the exclusive Precision Bike Fitting Studio, equipped with 3D Motionlogic Systems, that enables a rider to find their optimal riding position on any bike they choose to ride on. That means bicycles from some of the bestselling brands in the world: Bianchi, Factor, Dimond, and Look. A designated mechanic area makes Celeste Café and Cycles a one-stop-shop for every cyclist.
With the launch of Celeste Cycles PH's newest branch is the promotion of the Devel Mach 1, from Celeste distributor Mega Ideal Enterprises' Devel Project, that intends to bring Filipino-designed bicycles into the international scene.
If you're a long-time rider, this is a must-stop spot. If you're someone who has always been intrigued by the cycling lifestyle, there's no better place to ease you into life on two wheels.
Celeste Café and Cycles is located at Circulo Verde, Quezon City. Follow them on Facebook and Instagram.