From medieval millennials to the War of the Roses: A closer look at the fashion served at Garage's Street Dapper Kings 2018: The 10th Anniversary Ball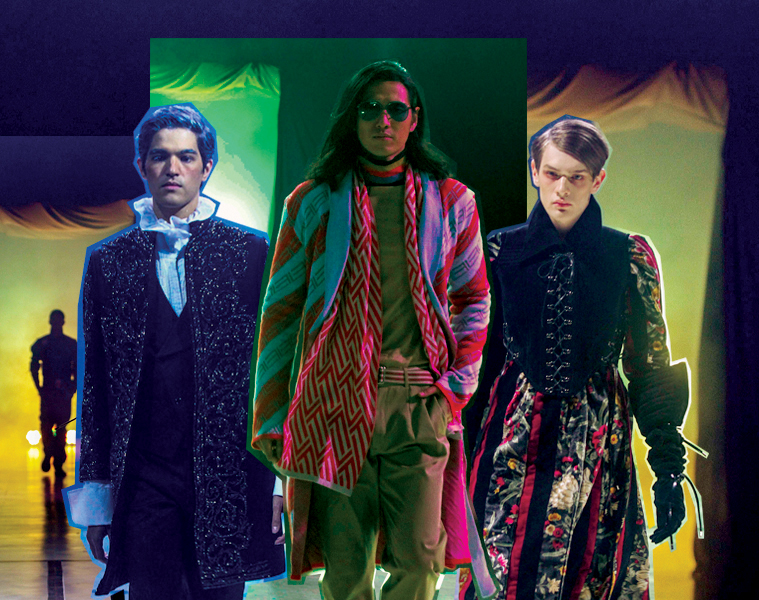 When an invitation arrives at your doorstep (or inbox) and the dress code says "Modern Medieval Millennial," what do you wear?
For Garage Magazine's Street Dapper Kings 2018, they pulled on their own stylish armor that's flavored by their personalities and their passions. There were coats and jackets aplenty, but hardly anyone resorted to basic black.
For the runway show, designers Jerome Lorico, Francis Libiran, and Michael Cinco turned the Tent City of The Manila Hotel into a fashion court where representatives from different kingdoms came to throw down for a fall/winter presentation.
Lorico's pieces were very English-inspired. Models looked like Tudor courtiers in their long coats of black and red velvet, cinched in with high-collared lace-up bodices. Some came with a dark floral print that also made an appearance in the more modern-looking pieces.
Libiran, meanwhile, played on logomania by creating patterns with the FL emblem on his luxe casual pieces and lounge wear. His collection was also a study on proper layering, one that doesn't end up looking overdone.
As for Cinco, he dressed up the multi-faceted globetrotter in both slouchy streetwear looks and smart suits that come in a mostly dark palette, albeit relieved by some sparkle and the colors of fall in a detailed pattern. Fabrics such as velvet and fur added decadence to the collection.
Photographer: Noel Pabalate