Yes, you do want scrubs (to get your skin to be healthier)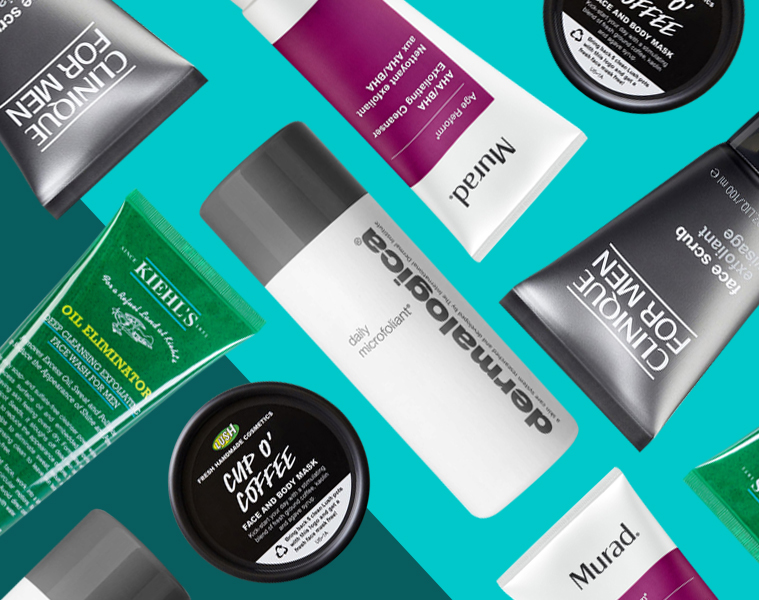 Is scrubbing part of your skincare routine? If yes, are you sure you're doing it right?
Exfoliators are one of those products you should be including in your grooming stash and using properly. Facial scrubs are used to slough off dead skin cells to reveal newer, healthier skin underneath. Our skin cell turnover happens about every two weeks, so if you've never done exfoliating before, well, that's probably the reason why your skin looks dull.
But you can't just pick up the first facial scrub you see at the department store; choosing an exfoliator that best suits your skin and knowing how to apply it are crucial.
The two common types of exfoliants are chemical and physical. Although the first type is called chemical and may come in forms of acid, you need not worry about burning your face with them, even if you have sensitive skin—with the right amount of precaution, of course. These chemical exfoliants not only break down the dead skin but also target the lipids that bind cells together.
The most common types of chemical exfoliants are AHA (Alpha Hydroxy Acid) and BHA (Beta Hydroxy Acid). AHA, which comes in forms of glycolic and lactic acid, is best for skin rejuvenation, collagen production, and spot discoloration with its anti-aging benefits. On the other hand, BHA's most common form comes in salicylic acid, which is best for oily and acne-prone skin.
On to the less technical scrubs: the granulated exfoliants. These scrubs come in forms of grains, sugar, fruit, salt particles, etc. Most of the time, these ingredients are formulated within a facial wash with the same purpose of removing dead skin cells.
Take note that in using an exfoliant, you shouldn't be harshly scrubbing it onto your skin. This will cause little scratches that leave your skin vulnerable to irritation and even infection. To enjoy the best results, read the instruction box on each product carefully and follow the directions on how to apply them to your skin, and remember to be gentle; let the product do the work for you.
Now that we've sorted that out, here's a list of exfoliants and the skin type they are intended for so you can get started on revealing that polished, radiant skin hiding underneath.
Dermalogica Daily Microfoliant
For all skin types. This rice-based powder formula activates upon contact with water, releasing papain, salicylic acid, and rice enzymes that exfoliate dead skin cells. This gentle exfoliant is also formulated with green tea and colloidal oatmeal to calm the skin.
Murad AHA/BHA Exfoliating Cleanser
For normal skin. This product targets blackheads and impurities with its combination of salicylic, lactic, and glycolic acids. The Jojoba beads polish away dirt and debris while moisturizing agent sodium PCA (pyroglumatic acid) attracts water to the skin to help retain plumpness and elasticity. This is recommended for people who are looking for anti-aging products.
Kiehl's Oil Eliminator Deep Cleansing Exfoliating Face Wash
For oily skin. This deeply exfoliating facial wash removes oil, dirt, and sweat, leaving the pores clean and refreshed. The micronized apricot seeds and argan shells polish dull skin while the salicylic acid refines it and keeps it free of acne-causing bacteria.
Lush Cup O' Coffee Face and Body Mask
For dry skin. This vegan face mask that doubles as a scrub is blended with fresh ground coffee, Kaolin, and agave syrup to buff away dead skin cells that lead to breakouts and impurities. It also "wakens up" the skin complexion.
For all skin types. This face scrub is best for the stubbly bear types who are prone to in-grown hair. Also formulated with salicylic acid, it de-flakes the skin and clears the way for a closer shave.