Now available in Escolta: Dapper cuts for gents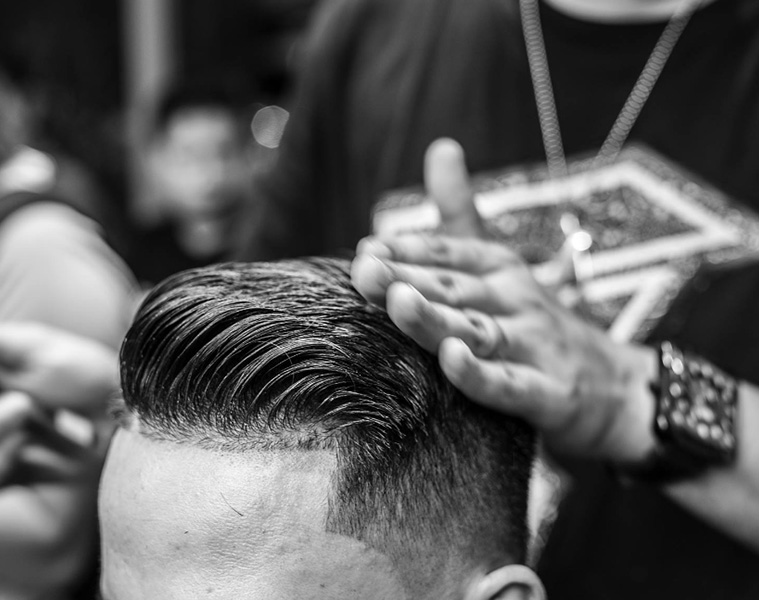 A gentleman should be able to get a great haircut and impeccable grooming services anywhere in the city.
This commonsensible idea was what compelled Brian Corella, Paul Aniceto, Icko Lacandazo, Kevin Gabon, and John Paul Vejano to put up a barbershop bent on delivering good pampering experience in Escolta—an area that used to be known more for its history rather than modern-day comforts and services. The group named their barbershop Folk 1006, derived from "folk," which means common people, and "1006," the area code of the Binondo district where Escolta is located. In short, it refers to the "people of Escolta."
Folk 1006 is straightforward in its appearance. The light directly filters through the glass doors, illuminating the small space it occupies. Despite its size, the shop's hiddenness and simplicity make up for its character and quaint charm.
Corella, the head owner and a self-proclaimed grooming fan, notes that the shop serves as his and his friends' contribution to Escolta's revival. "I'm from Tondo, and Manila is close to my heart. In Makati, Parañaque, and Cubao, there's something happening; here, wala. The [cultural] movement has been there, but it's not really felt. I want my shop to be a part of the movement to make it strong."
At the shop's soft opening last Saturday, Vic Hernandez, master barber at Truefitt & Hill in Singapore, the oldest barbershop in the world, flew in to share tips to Folk 1006's barbers. Hernandez got started on his trade at 12, and when he was 24, a friend who was the development manager from Truefitt & Hill "discovered" him. He was then invited to perform at a trade test in Singapore, and what was initially meant to be a three-day stint turned into three weeks. Soon after, the rest was history.
In an exclusive interview with Garage, Hernandez says that Filipino guys are meticulous and vain when it comes to their grooming habits, particularly with hair. This, in return, cultivates the talent of local barbers. "This is why Filipino barbers are considered the best."
Hair today
According to Corella and the Folk 1006 barbers, the most popular hairstyle among guys currently is the clean cut, wherein the sides and the back are cut shorter. The fade also remains a hit, which Corella says "has long been done, but it hasn't been tagged as such." Classic cuts like the pompadour, a style sported by John Travolta in Grease, are also trendy.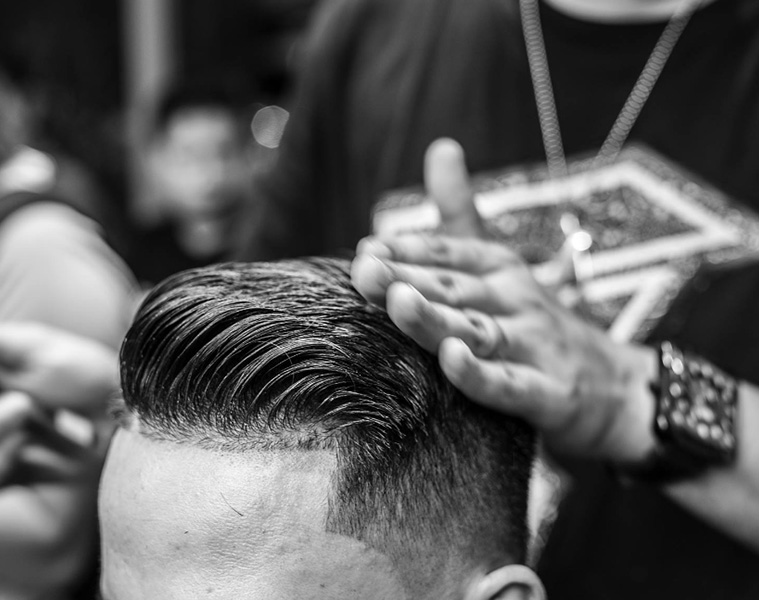 As for grooming products, what barbers use are classified into two: volumizers and cream-based products.
Wax, clay, and matte finish pomade are volumizers. They suit fine-textured hairs, which need enhanced volume. "If a guy's hair looks dry, it looks more voluminous," says Hernandez. Meanwhile, oil-based pomade, gel, and styling lotion are cream-based, which work well for already thick hair. "These are used to achieve the 'wet' look; using oil-based pomade can make your hair look really shiny."
To Hernandez, barbering is an art form. "The idea [for the right haircut] comes from both the client and the barber. It's all about "proper consultation. The barber should ask the client's preference and educate him about the pros and cons of his choice, so he can understand better." He adds, "It's a no-no if you're simply going to follow the client. You need to give your own professional opinion too.
"It's all about friendship. And in that relationship, the barber should educate the customer to prove [he's] the professional."
Folk 1006 is located at First United Building, 413 Escolta St. The Basic Cut is priced at Php200 and the Folk Special at Php320. 
Writer: Kenn Anthony Mendoza
Photos courtesy of Folk 1006.