In need of cheering up? Here's a week-long celebration to remind us of our rich culture and history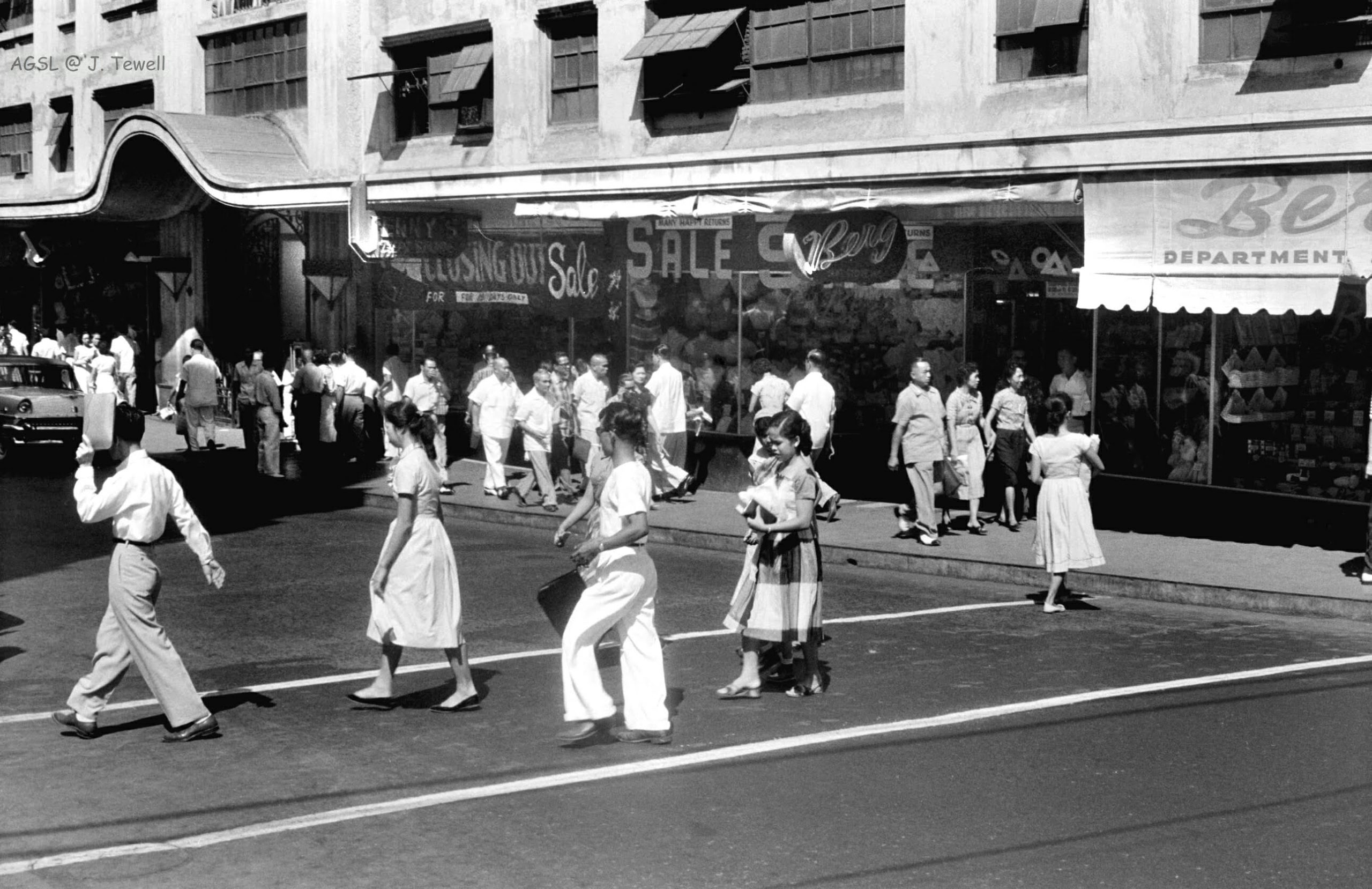 So much of what's currently in the news can make it hard for us to feel that so-called Pinoy pride. Like, are there really enough Filipinos who believe that the new lineup of senators will lead this country out of the shithole it's been in? Really?
However, something will go down next week at Escolta that could help us all remember who we truly are, and the rich Filipino heritage that is worth celebrating and protecting.
From May 27 to June 2, HUB Make Lab will hold Pista ng Pamana, a heartfelt showcase of the many facets of Pinoy culture: art, literature, design, architecture, music, performance, food, fashion, and celebration.
It is the latest among HUB Make Lab's many, many projects for the past three years aimed at reviving and raising Escolta's profile among younger generations and within local contemporary culture in a way that still preserves the historic commercial district's cultural heritage. "As everyday stakeholders of Escolta and conceptualizers and former organizers of the Escolta Block Party, we asked ourselves: How do we make the appreciation of Philippine heritage more meaningful and relatable to a broader audience?" HUB Make Lab shared in an official statement. "How do we bring the focus of people back to it and deepen its meaning to our audience at Escolta events? The end result is the Pista ng Pamana celebrations, which is a heritage-first celebration that we plan to organize annually."
The week-long Pista will be a free public event where attendees can get to attend myriad activities, talks, and workshops helmed by experts and enthusiasts from different practices from the HUB Make Lab community of makers.
May 27, Monday
Lakbay at Litrato: Pag-alala sa Pinagmulan will feature "Shifting Frames," a talk to be held by photojournalist Jilson Tiu, and the photo walk/historical tour "Let's Walk the Talk" helmed by Alex Lim and Stephen Pamorada.
May 28, Tuesday
Arkitektura at Disenyo: Haligi ng Pamana will feature architect Ramil Tibayan's talk on "Preventive Maintenance Conservation," the "Design Thinking Workshop" to be held by Makerspace Manila, and the "VRchitecture" Virtual Reality installation, to be presented by Louis Garcia and iAcademy.
https://www.instagram.com/p/Bxwc7IyFhwO/
May 29, Wednesday
Paglilinang sa Pamamagitan ng Sining at Pamana will have 98B Collaboratory's Marika Constantino holding a talking and drinking session "Tambayan with Maoi," Yana Ofrasio conducting an introductory workshop on working with indigenous dye, and the Sanghabi collective holding a workshop on creating and working with indigenous instruments.
https://www.instagram.com/p/Bx1Jp7XlDFx/
May 30, Thursday
Kanlungan ng Pamana: Pelikula at Panitikan will have 1372 Designs' Seb P. De Jesus holding an "Illustrated Baybayin" workshop, plus the film screening of Octavio Silos' 1940 film "Pakiusap."
May 31, Friday
Tagapagbuklod ng Pamana: Pagkain at Komunidad will see the Good Food Community holding a discussion on food and culture. There will also be the tasting session "Tea House with Ralph Tan & Ivy Soon."
June 1, Saturday
Ipagdiwang and Stilo at Pamanang Pilipino sa Kalye Escolta: Magarbong Pagsasalo! will be packed, starting with the Pamana Outdoor Market where food items, artworks, and locally made products will be up for sale. There will also be talks by Xiao Chua, Melvin Mojica (on fashion styling), Tony Cajucom (on the Fashion Design Council in the '70s), and Ibarra Watches (on the Philippines' watchmaking history and legacy).
There will also be a denim-making workshop to be held by Léon Denim, as well as period fashion presentations from the '20s to the '40s and on the traditional Filipiñana and barong, both by Mode Elle. Guests can also enjoy a kundiman serenade by Christian Nagaño and, later on in the evening, an all-vinyl DJ set for the rest of the night featuring Major Chie, Sgt. Vez, Cesar Camilo, and more.
June 2, Sunday
The festivities will continue on Pista ng Pamana's last day, themed Makabuluhang Pagdiriwang at Pag-alala sa Ating Pamana: Musika at Yugyugan. There will still be the Pamana Outdoor Market, as well as attractions such as a vintage car collection presentation, a talk on "Architecture in Dialog with Heritage" by architect Dom Galicia, a period fashion presentation by Mode Elle on "Kasuotang Zarzuela" and "Grand Filipiñana Sagalahang Bayan," a fashion presentation by the Glorious Divas of Glorious Dias, and an Art Deco tour through Binondo headed by Ivan Dy.
https://www.instagram.com/p/BxzHBpnlbKd/
https://www.instagram.com/p/BxzAt_il91y/
There will also be music from DJs Bing Austria and Pasta Groove, as well as live musical performances by Project Yazz, The BloomFields, and Pedicab.
https://www.instagram.com/p/BxzE1ESFYiR/
The following exhibits and activities will also be running for the whole of Pista ng Pamana:
"Alitaptap Kikilapkilap sa Escolta," a show featuring vintage ads from Golden Age of Philippine cinema, from the collection of Danny Dolor.
"Chronicle: 90 Years of the First United Building"
"Doon sa Maynila" presented by Auggie Fontanilla
The interactive "Heritage Architecture in Virtual Reality" presented by iAcademy
"100" presented by TRNZ
"Glorious Divas" presented by Glorious Dias
The Indoor Pamana Market at the HUB Make Lab
All these activities also complement the National Commission for Culture and the Arts's own lineup of activities in museums, galleries, universities, and government institutions.
https://www.instagram.com/p/BxoukHFlpg0/
"As heritage is enriched through a cycle of understanding, valuing, preserving, and enjoyment, our community of makers and artists cultivate this cycle through exhibits, performances, screenings, talks, and workshops," HUB Make Lab states. "After three years since we opened, we are broadening the view beyond our neighborhood. Our aim for ​Pista ng Pamana is to make celebrations in the neighborhood more meaningful and educational, and to be a beacon for future generations, highlighting the importance of preserving our country's tangible and intangible treasures. All together, we at the HUB Make Lab believe that these serve as the foundation for rebuilding and strengthening the Filipino spirit."
There's no better way to send off the National Heritage Month in style and good spirits than celebrating in Escolta and celebrating Escolta. See you all at downtown Manila next week!
To sign up and register for the activities, visit campsite.bio/hubmakelab. Pista ng Pamana is presented and organized by the HUB Make Lab with support from the Escolta Commercial Association, Inc., First United Building, 98B Collaboratory, Folk 1006, The Maverick Philippines, Ibarra Watches, Leon Denim, Kahilom, 1372 Designs, The Heritage Collective, Fred's Revolución, First United Building Community Museum, Eucalyptus, The Den Coffee & Contemporary Culture, Panpisco Sales, Glorious Dias, Teahouse, Mode Elle, and Mvltiverse. Participating museums are the Calvo Museum and the First United Building Community Museum. Follow HUB Make Lab on Instagram for updates and more information.