Fashion Alert: James Reid & Nadine Lustre are the newest Folded & Hung endorsers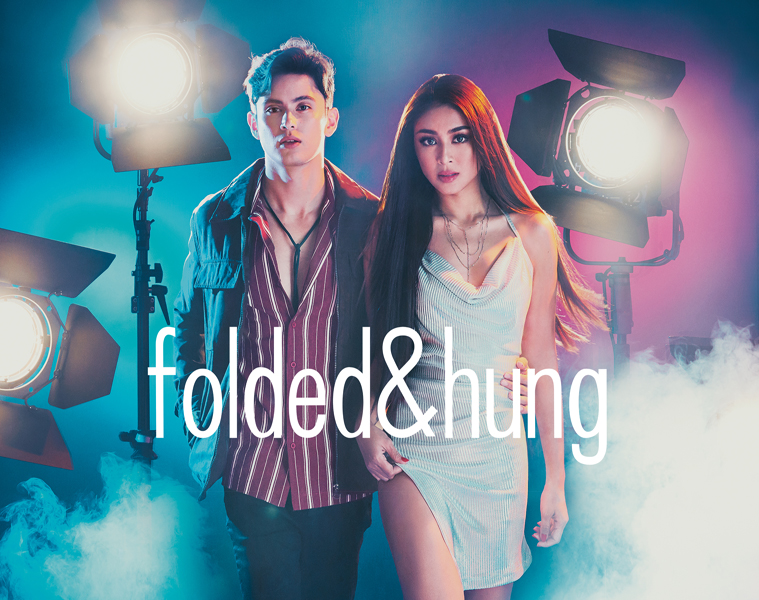 Fans of JaDine, rejoice! Your favorites are the newest endorsers of Folded & Hung!
James Reid and Nadine Lustre, one of the country's hottest and most fashionable celebrity couples, are now the faces of a brand that's known for their one-of-a-kind and edgy, fashionable pieces. The power couple brings with them their strong sensibilities and personalities, as well as their risqué personal styles that amplifies the new kind of energy surrounding Folded & Hung as the brand prepares to celebrate their 20th anniversary in 2018.
Marking JaDine's arrival is the launch of Folded & Hung's Holiday 2017 collection, which takes its inspiration from the tumultuous and colorful 1970's. The decade was marked by a societal revolution, where people expressed themselves and stood up for what they believed in: civil rights, feminism, and sexual liberation. Culturally, discos and clubs of that era, including the famous Studio 54, made a big mark on music and fashion, with influences we still see up until today.
The collection features all things inherently seventies—the party aesthetic and its trends with glam metallic, plaids and checks, silks, florals, retro stripes and velvets. Statements of empowerment and positivity are injected as details of the key pieces. Colorways are dark but vivid, with jewel tones that mimic the feeling of light piercing through the darkness. Pieces in the collection allow for day-to-night dressing and the mixing and matching with essentials and classics.