Things we bought that we love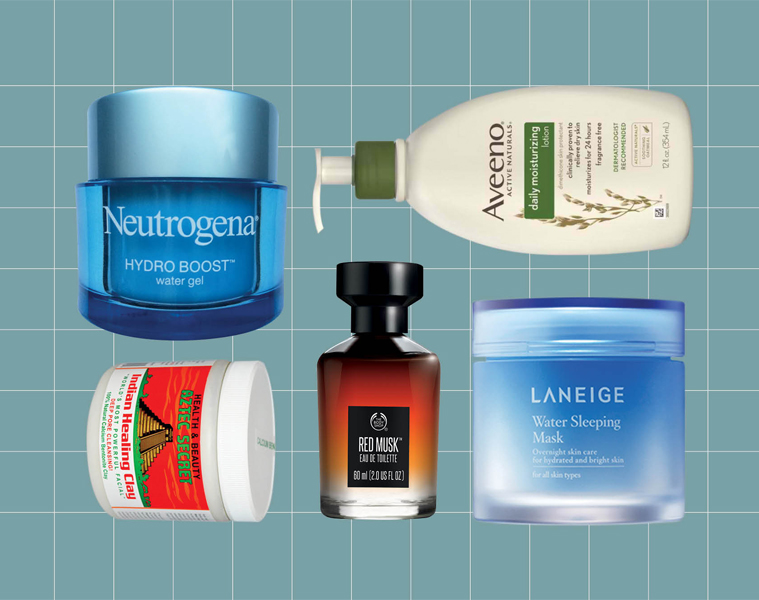 It might have been an impulse purchase, something we spotted while walking about and thought it looked interesting. Or it might have been a well-thought out buy, one backed by hours of research on the interwebz. Whatever the circumstance, we bought it, tried it, and ended up looking, smelling, and feeling good. And because we're all about sharing, here's the list of the things we bought that we love:
VMV Hypoallergenics Re-Everything Treatment Toner (Php1,295)
This is literally one product I can't live without. Some may still argue about the effectiveness of toners in one's grooming regimen, but to me, this particular product really does wonders for my skin. Formulated with unbuffered glycolic acid and kinetic growth factor, Re-Everything Treatment Toner provides instant micro-dermabrasion that's safe enough for daily use even as it forces younger cells to the surface. You can see and feel the effects right away. Try it, and I guarantee you'll be thanking me for introducing you to this ultimate urban essential.
Tip: After application, I usually slather on a heavy moisturizer in essence or emulsion form so it can be fully absorbed by the skin. You can also re-tone with any product of your choice. – Rey Ilagan, editor-in-chief
The Body Shop Red Musk Eau de Toilette (Php1,295)
This is both an endorsement and a plea for The Body Shop to keep this product in generous stock ASAP. It's always sold out at their branches, and sales people always try to push the "more feminine" White Musk variant to me, which, no, thank you. I want this one, okay, with its "hot notes of cinnamon and intense tobacco." That doesn't sound particularly great smelling, especially the tobacco part, but please don't be put off by bad copy: this scent is spicy, sophisticated, subtly sexy, and it works well with both men and women. Personally, I think The Body Shop should have played up the pepper component in this scent more, because that bite of heat you get in a sniff is just delicious to the nose. Its ingredients also include man-made, cruelty-free musk and Community Fair Trade alcohol from Ethiopia. Basically, it's great. Red Musk is also available as a perfume oil and a fragrance mist, the better to layer the scent with. Now if only The Body Shop would fast-track its restock… – September Grace Mahino, executive editor
BENCH FIX Clay Doh Molding Clay, (All leading department stores and supermarkets, Php38.00)
When I was younger, my hair was comparable to a shih tzu's because of its curls and texture. I used styling gel to tame it. But as I got older, I noticed that it's become finer and thinner. Gel won't work on it anymore because of the shine and glossiness it leaves on my hair, plus it exposes my scalp. Then this product was introduced into the market. I've now started styling my hair with this clay to make it look thicker. – Angelo Manalo, art director
Health & Beauty Aztec Secret Indian Healing Clay (Healthy Options, Php495)
As it proudly proclaims on its label, this is definitely the "World's Most Powerful Facial." I don't think you can get a deeper pore cleanse than what the Aztec Secret Indian Healing Clay has to offer. Blackheads, whiteheads, and zits that are just lurking underneath the surface? Say buh-bye to them. Oily skin? Combination? Doesn't matter–you'll end up with soft and glowing skin. Using it might be a little messy: mix one tablespoon of the 100 percent natural calcium bentonite clay with one tablespoon of apple cider vinegar, apply to your face, wait for it to dry (and feel your face pulsate; seriously, it's the weirdest sensation ever), then rinse off. The results are superior, though. Trust in the label: "Men love it, too." – Didy Evangelista, features editor
Neutrogena Hydro Boost Water Gel (Php879)
Early this year, during the weird cold spell, my skin became reddish in appearance and was dry and flaky. That was the first time I realized I needed a moisturizer. But since I have sensitive skin and most of the creams I've tried caused me to break out within a week of use, I needed a water- or gel-based moisturizer, and during my research, this one showed up on almost every must-have list for sensitive skin. It has a gel-like consistency: light and easy to apply on the face, quickly absorbed into the skin, and without the oily or greasy feeling. The Hydro Boost Water Gel moisturizer's main ingredients are hyaluronic acid and olive extract, which are known for their nourishing properties. They also provide a moisture barrier to the skin to prevent moisture loss — an effective tool to prevent skin aging and drying, which is something I'm down for.
After a week of using it, there were no more breakouts and my skin condition improved. After three weeks, my skin felt moisturized and looked hydrated. It's been six months since my first use and it still delivers good results. My love affair with this product will not end any time soon. – Edlene Cabral, style editor
VMV Armada Face and Body Shield 60  (Php2,055)
I've tried different skin products before but VMV's hypoallergenic line proves to work best for my skin. I really love their Armada Face and Body Shield 60, which can be a bit pricey for a sunscreen but is totally worth it. It dries quickly on the skin and doesn't feel greasy even when used everyday, both indoors and outdoors. This product has comprehensive and intensive protection against the full spectrum of skin-harming light — both from the sun and from the glare of our screens — and prevents skin darkening and melasma. I've been using this product for a year now, and I'm grateful that I've finally found what my skin needs. – Pol Aries Zamora, graphic artist

Aveeno Daily Moisturizing Lotion (All leading department stores, Php699.75)
As someone who suffers from skin asthma for 15 years now, I can probably call myself an expert in finding what suits my sensitive skin. This product promises to relieve skin from dryness after just one use, and it does exactly that: my skin felt hydrated and smooth after just one application. I'm not saying it cured my skin disease; just that it helps make my skin condition better. This product lessens the redness from inflammation and dullness, especially on my legs. This award-winning product is also formulated with Active Naturals® Colloidal Oatmeal and rich emollients, which help prevent and/or protect dry skin for a full 24 hours so you only have to worry about your own thirst and not your skin's. Kidding aside, I also love this product because it's fragrance-free and so it won't interfere with the perfume that I wear. – Jerico Villamonte, style associate

Laneige Water Sleeping Mask  (Php1,400)
Sleeping masks are gel-creams that you leave on your face overnight and wash off the next morning. It usually comes at the end of your skincare routine (If you don't have one, you should, even if it's just the basic daily cleanse-tone-moisturize routine, because good skin knows no gender.). If you're a night owl like me, sleeping masks can be your best friend as this skincare's primary duty is to help skin rejuvenate while you're snoozing—meaning it does the extra work whenever you don't do yours.
I am a fan of the skincare brand Laneige and I've been using their Water Sleeping Mask for more than a year now. I've stayed with it because of how mild it is on my skin, but still powerful with the results. My exhausted skin gets noticeably softer, brighter, and well-hydrated right after I wash the mask off the next morning; not a lot of masks get the job done that fast. No breakouts have happened while using it, so it's effective in calming my skin. It's also non-sticky and gets quickly absorbed by the skin, which is good stuff for you guys who don't like the feeling of having something thick and creamy on your faces. – Yzza Hablado, style assistant