This new footwear collaboration features Disney's Jiminy Cricket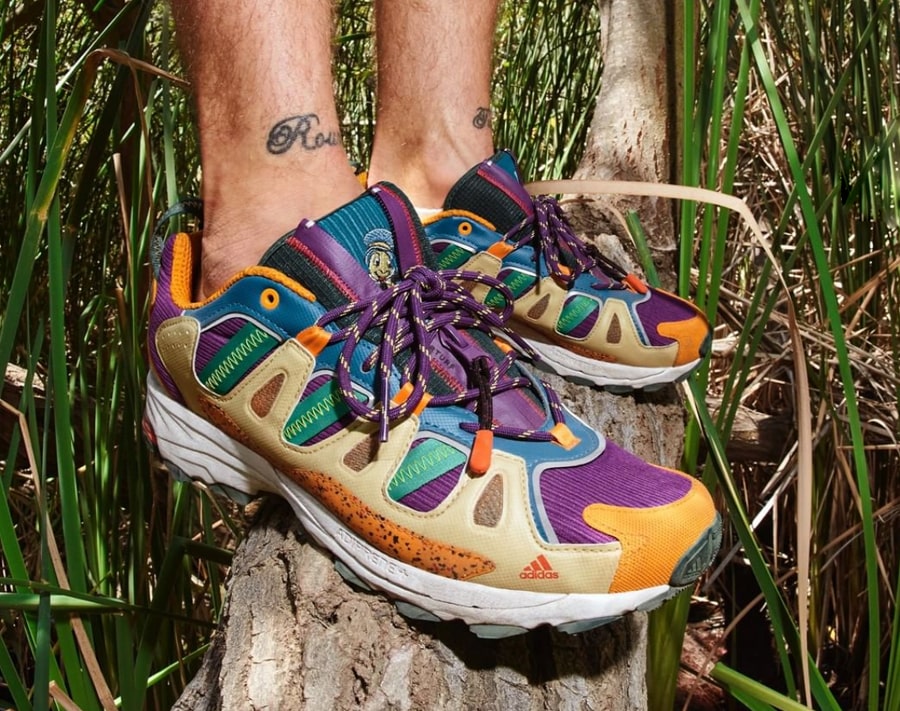 The Adidas Originals x Sean Wotherspoon collab celebrates the beauty of nature
Designer du jour and one of the most popular sneakerheads on the planet, Sean Wotherspoon is back in collaboration with Adidas for a new iteration of the Superturf Adventure. 
With recycled components, colorful layers, love for the outdoors in mind, and childhood memories, Sean shapes the identity of the new Superturf Adventure SW. "Nothing feels better than wearing my own silhouette 'Super Turf Adventure by SW' shout out to @disney for letting me use Jiminy Cricket! Nothing short of a dream come true project for me!" shares the designer.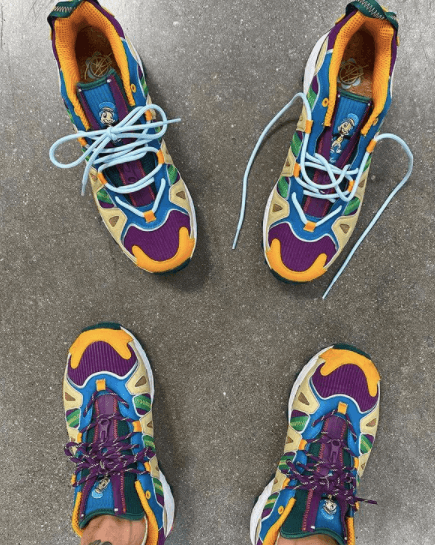 The sneaker's upper is constructed with 100 percent polyester with designs of colorful palette mixing green, orange, blue, and purple. The Superturf Adventure SW also features a purple zip on the tongue where the iconic Disney character can be seen.