What kind of diet is actor Addy Raj interested in?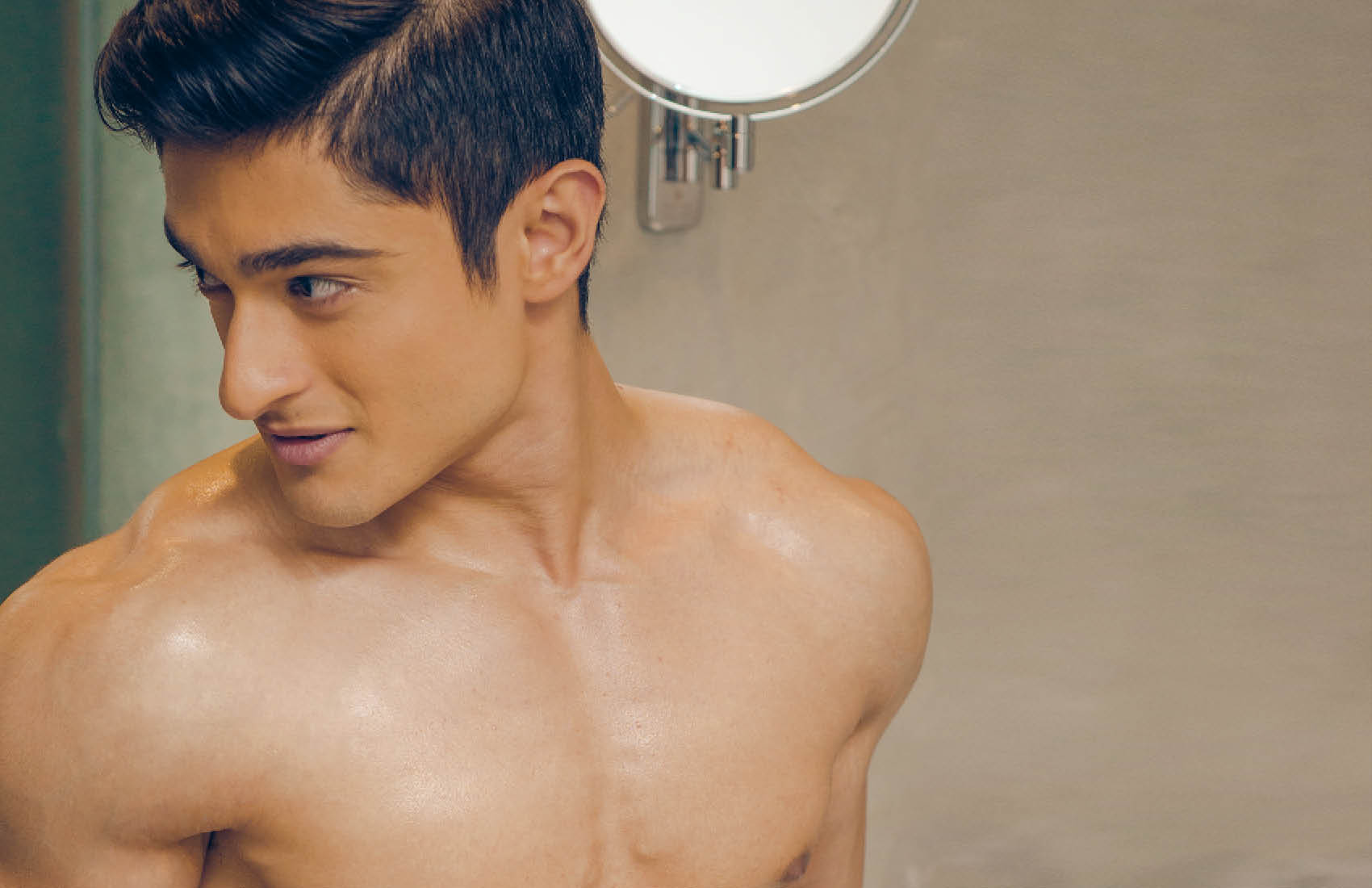 Addy Raj plays quite the ladies' man in GMA 7's Meant To Be, but he claims he's anything but in real life. The Indian import knows how to work a room, though, even if he's still acclimatizing to the local culture.
One thing he's fast becoming known for is his physique. A professional track and field runner back in his home country, Raj has a more athletic approach to fitness. "Most models or actors tend to focus on losing body fat and that's how they get jacked [up]. My focus is more on strength, so when I'm doing my workout, I lift really, really heavy loads. My fitness regimen makes me look more like a power lifter than a model."
Given how the rainy season can be easily taken as a reason to skip out on a workout session, Raj gives a tip on how to keep one's motivation strong, no matter the weather. "I'd say, start with a strong mindset that [even the] rains should not get in the way. That is the first step. I would also advise those who could afford it to have a gym membership, preferably [at a gym] near where they live. Consistency is the main thing when it comes to working out. And if you're not consistent, nothing is going to happen. And to be consistent, you have to make it as convenient as possible.
"And just in case you're not able to access a gym, I would recommend getting one of those ab rollers. Resistance bands also work pretty well. Sometimes I don't have time to work out, so I just bring mine on the set. They function like weights and you can bring them anywhere."
As for pre- and post-workout snacks, Raj also sticks to what has worked for him, which allows him to maximize all of the strength training that he does.
Pre-workout: A banana or an orange. "Grab something with carbs, because that makes a huge impact on the workout, actually. When you've eaten carbs, you can lift a much heavier weight and your stamina increases drastically. Most fruits would do the job."
Post-workout: Anything with lean protein. "Protein shakes, chicken breasts, tofu, or tuna."
Raj admits he's intrigued by intermittent fasting, a recently trending term for a variety of methods for losing weight and gaining muscle. "Actually, I have done this before. I've done intermittent fasting for about 16 hours, then eat for the rest of the eight hours," he reveals. "Of course, it's still important to monitor what and how much you eat. But what I want to try now is a 24-hour fast, where the next day, I'd eat food that's two days' worth, then repeat [the process] again if I liked it. I'm scared to do that right now because I don't want to pass out. I'm pretty sure it's safe, but I'm just gonna choose an easy day to do it."

Photographer: Jerick Sanchez
Writer: Danielle Suleik
Edited by: September Mahino
Grooming: Ponti
Producer and stylist: Jerico Villamonte
Assistant: Yzza Hablado
Shot on location at B Hotel, 14 Scout Rallos, Laging Handa, Quezon City.